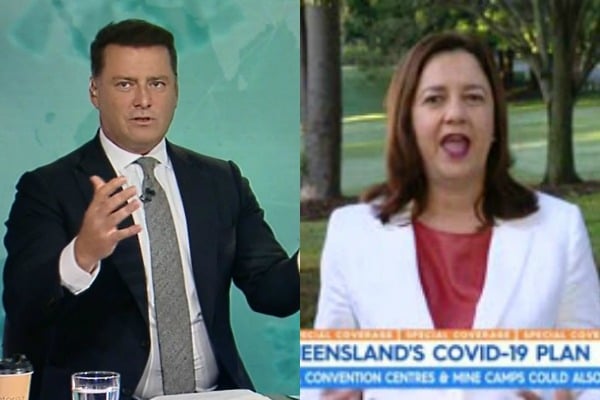 On Saturday, Queenslanders took to the polls for the state's local government election.
This is despite the ongoing COVID-19 pandemic, which has led to tight restrictions on social gatherings and calls for everyone – but especially elderly people – to stay home.
Although the advice has long been to practice social distancing to help stop the spread of the coronavirus, the Electoral Commission of Queensland insisted Saturday's election still go ahead on the advice from the Chief Health Officer.
On Sunday night, Prime Minister Scott Morrison announced stricter self-isolation measures. Post continues below video.
It was compulsory to vote, and Queenslanders who did not do so risked a $133 fine.
Speaking to Today on Monday morning, the state's premier Annastacia Palaszczuk defended the decision to go ahead with the election.
"When we talk about these strict quarantine measures that are in place, Scott Morrison coming out last night saying no more than two people gather, it makes it pretty hard to believe that Saturday's vote in Queensland went ahead," host Karl Stefanovic said.
"We saw vision of elderly people walking out of the voting booth. How was that not putting lives at risk?"
In response, Palaszczuk said the advice from her chief health officer stated it was safe to hold the election.
"Those elections are done and dusted and tomorrow I have a phone hookup with all of the mayors across Queensland because I need to brief them on the coronavirus and I need them working in their communities to make sure their communities are safe as well," she said.
"Would you have been happy to send your elderly relatives to a voting booth on Saturday?" she was asked.
"Absolutely, because the clear advice was… You are OK to go and vote because it was safe to do so. The health officer said that."
"We are listening to the experts here. I took the advice of the Chief Medical Officer. You can go on about this at length, but if you are not listening to the experts who are you listening to? I am not making these decisions on the run. I am listening to the health officer. If they told me to cancel the election, I would have cancelled them."