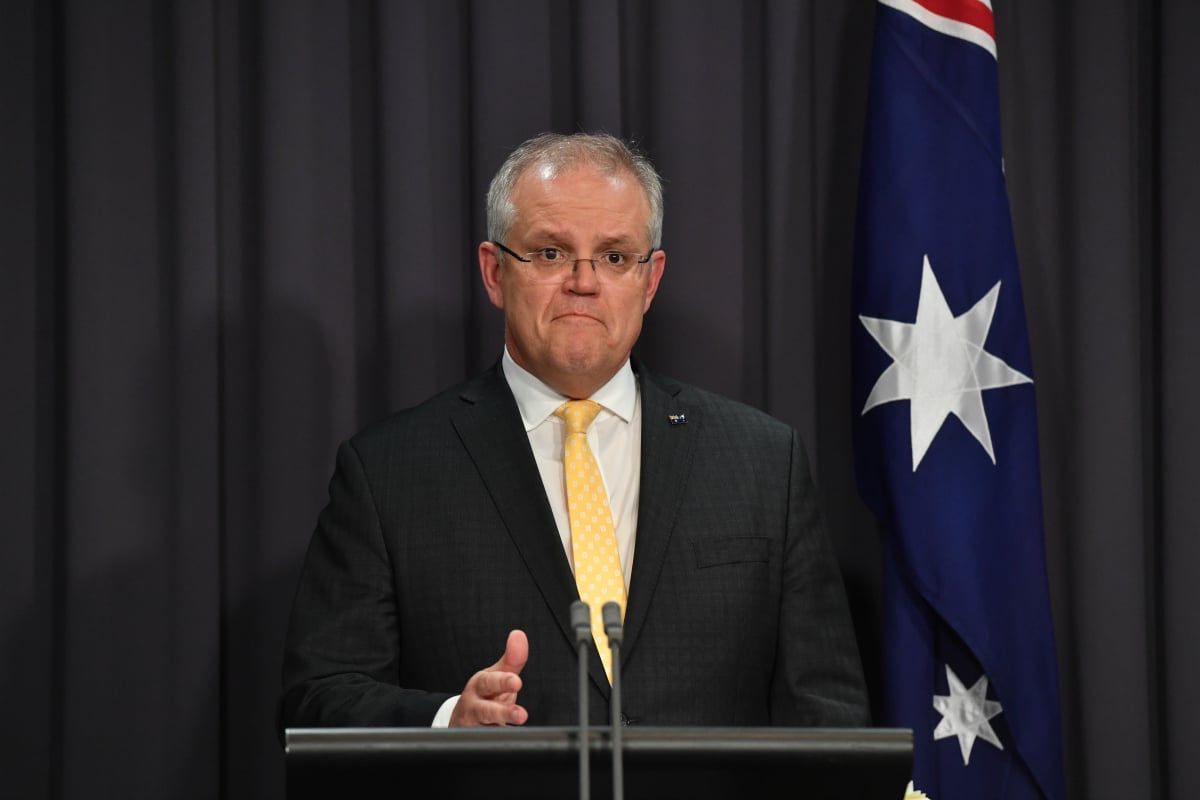 Prime Minister Scott Morrison addressed the nation on Sunday night, revealing extreme new measures to mitigate the spread of COVID-19 in Australia, where there are currently 3,978 confirmed cases of the coronavirus.
The press conference saw Morrison limit all public gatherings to two persons and introduce a 'no-eviction' rule for tenants. The Prime Minister also announced all Australians must stay home unless absolutely necessary.
Here is everything you need to know about Scott Morrison's press conference on Sunday night, March 29
Public gatherings reduced to two persons.
Scott Morrison announced all public gatherings must be reduced to two persons. He said states and territories in Australia will be responsible for enforcing this rule, and that penalties should apply for breaking this strict new rule.
Furthermore, public playgrounds, outside gyms and skate parks will be closed as of tomorrow, Monday March 30, and boot camps will be reduced to two people.
"It is not a time for browsing. It is not a time for catching up with friends or bumping into people and having a long conversation and maybe drawing a few other friends across to catch up on how is it all going," Morrison said. "No, you can't do that anymore. That is what we have to stop doing."
Morrison clarified that you can be with everyone who is in your household – inside and outside the home – but outside of your household, you can only be with one other person maximum.
Morrison added that the wedding and funeral restrictions implemented this past week still remain. This means weddings are still restricted to five people, and funerals are limited to 10 people.
'All Australians to stay at home'.
Scott Morrison has said all Australians must not leave their homes except for absolutely necessary reasons.
The Prime Minister said there was only a few reasons people should leave their homes.
This includes shopping for what you need (although this should be done "as infrequently as possible"), for medical care or compassionate needs, to exercise "in compliance with the public gathering rules", and for work and education if you cannot work or learn remotely.
"We feel that it is really important that every Australian does the right thing because for these interventions to take effect, the science shows that you need more than 90 per cent of the population to be doing it all of the time," Chief Medical Officer Dr Brendan Murphy added during the press conference.
Watch: Scott Morrison announces all Australians must stay home. Post continues after video.