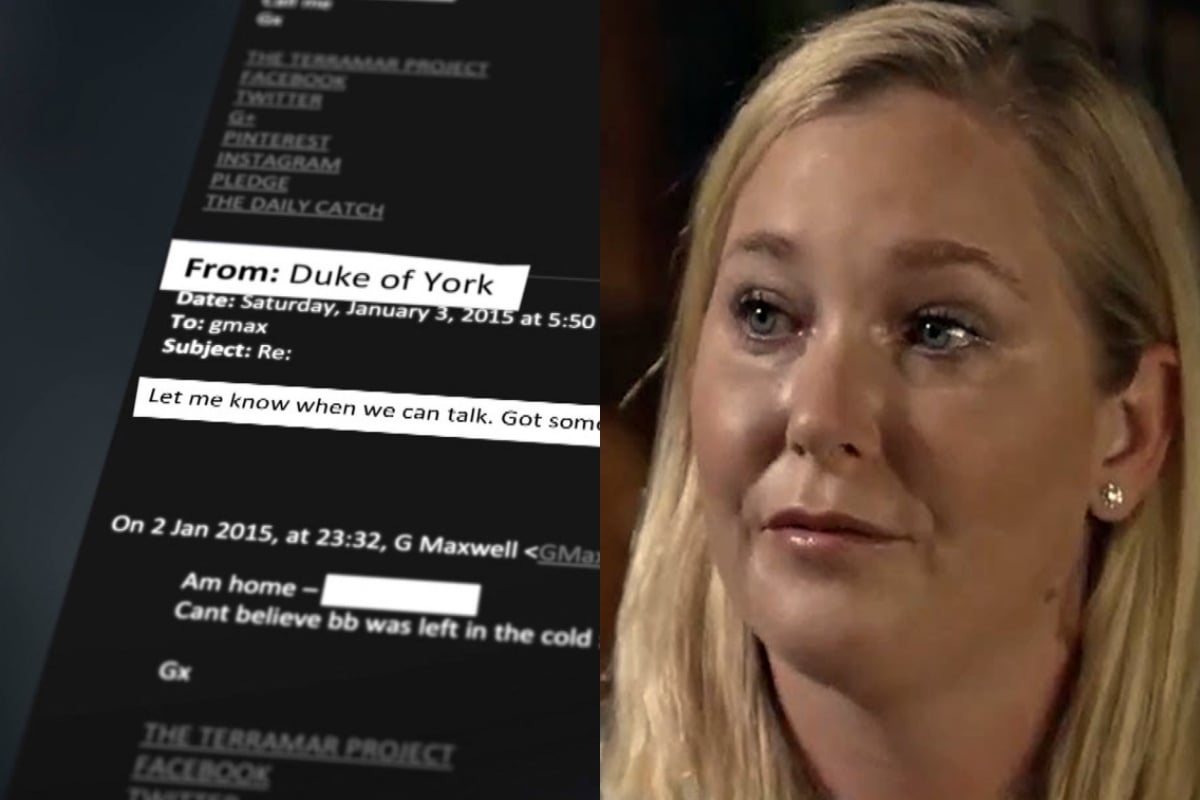 This post deals with sexual abuse and might be triggering for some readers.
In November 2019, Prince Andrew, Duke of York, insisted he has "no recollection" of meeting Virginia Giuffre (nee Roberts), the woman who claims to have been forced into unwanted sexual encounters with him by sex offender Jeffrey Epstein and Ghislaine Maxwell.
Yet, according to emails obtained by the BBC, she was certainly on the Duke's mind in 2015.
The correspondence, aired by the network's Panorama program in December 2019, revealed that the royal contacted Epstein's associate, Ghislaine Maxwell, about Giuffre at 5:50 a.m. on January 3, 2015.  Just hours after Giuffre named him in U.S. court papers relating to her sexual abuse claims against Epstein.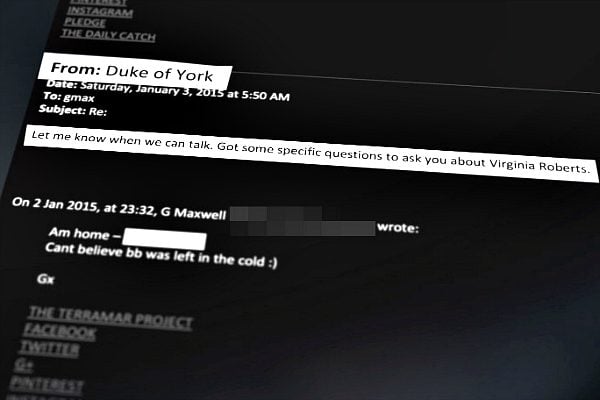 "Let me know when we can talk," the Duke allegedly wrote. "Got some specific questions to ask you about Virginia Roberts."
Maxwell replied, "Have some info. Call me when you have a moment."
The emails were uncovered by the BBC as part of its ongoing investigation into the Duke of York's association with Epstein, a billionaire New York financier who, prior to his August suicide, stood accused of operating a sex trafficking ring involving underage girls.
Virginia Giuffre's response
Virginia Giuffre alleges that she was trafficked by Epstein when she was 17 years old and forced to have sex with several of his rich and powerful friends, including Prince Andrew.