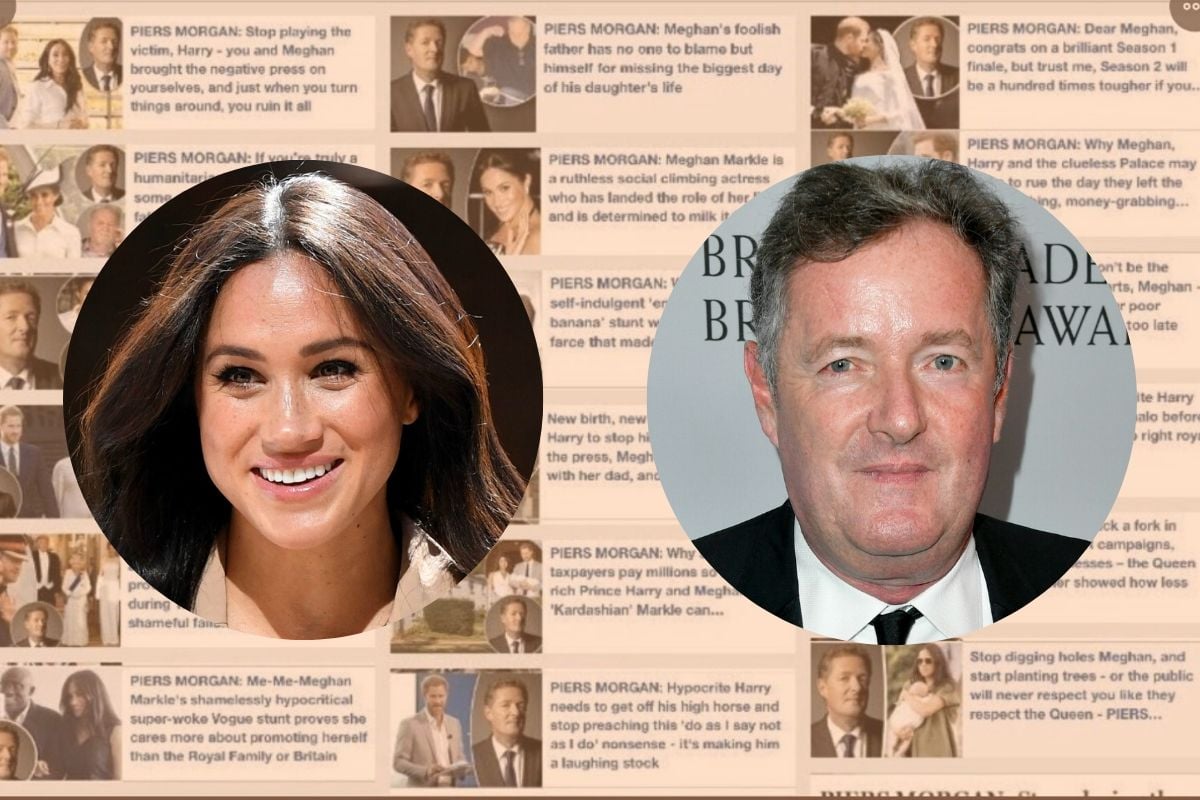 To catch up on all things royal family, make sure you check out our Royal Hub. We've got you completely covered.
Last week, Meghan Markle and Prince Harry announced their decision to "step back as 'senior' members of the Royal Family".
In a move that shocked the media and the public alike, the Duke and Duchess of Sussex shared their plans to become financially independent and split their time between the UK and North America.
Within hours of sharing their news on Instagram, a searing column from British journalist Piers Morgan landed on the front page of Mail Online, calling for the Queen to strip "deluded Meghan and Harry" of their royal titles.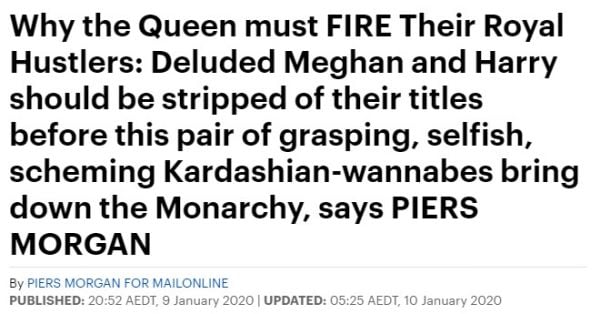 "Who the f*** do they they think they are?"
"Seriously?"
"I've seen some disgraceful royal antics in my time, but for pure arrogance, entitlement, greed and wilful disrespect, nothing has ever quite matched the behaviour of the Duke and Duchess of Sussex."
In the days that followed, the broadcaster and host of Good Morning Britain continued his tirade, accusing the Duchess of Sussex of being a "ruthless social climber" and referring to Meghan and Harry as "scheming Kardashian-wannabes".
On Tuesday, however, the 54-year-old was put in his place.
On Good Morning Britain, women's rights activist Dr Shola Mos-Shogbamimu accused Morgan of holding a "personal vendetta" against the Duchess of Sussex.
"What is this racism that you keep talking about," Morgan demanded after Shogbamimu suggested the media's treatment of Meghan was racist.
"Where are the ghastly tabloids which you say have been driving this racist agenda against a woman who was lauded and welcomed?"