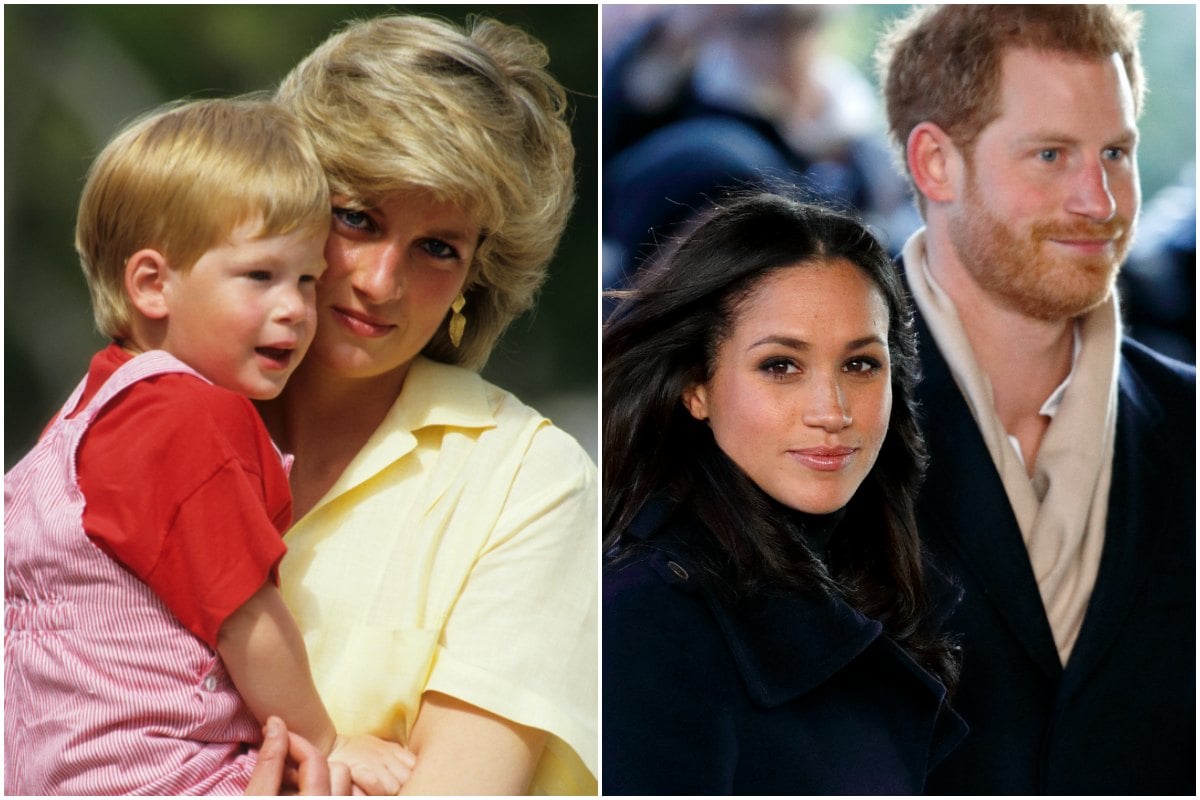 To catch up on all things royal family, make sure you check out our Royal Hub. We've got you completely covered.
In 1997, when Prince Harry was 12 years old, he went through something no child should ever have to go through.
He lost his mother.
And as he got older, he learned that the fiery Paris car crash in which Princess Diana perished may not have happened if paparazzi hadn't been chasing her; that an inquest ruled she'd been "unlawfully killed".
He also learned, as he told BBC documentary Diana 7 Days in 2017, that those same paparazzi took photos of his mother while she lay dying on the backseat, instead of helping her.
Prince Harry talks about his late mother, Princess Diana, after his engagement to Meghan Markle. Post continues below.
Even before that happened, Harry witnessed from a very young age the relentless pursuit of his mum by the tabloid press, read the salacious stories printed about her, saw the intrusive photographs published without her consent.
For the first 12 years of his life, he saw his mother in tearful despair, heard her yelling at cameras, saw photographers spit on her to elicit a reaction.
At her funeral, Princess Diana's brother, Earl Spencer, delivered a blistering eulogy in which he described his sister as "the most hunted person of the modern age".
He said: "She would want us today to pledge ourselves to protecting her beloved boys William and Harry from a similar fate."
But now that Harry is 35 years old, married, with a young son, it is not him who is hunted, who is at risk from suffering the same tragic fate as his mother.
It's his wife, Meghan Markle.
The Suits actress met the prince in October 2016, and it didn't take the press long to turn on her.