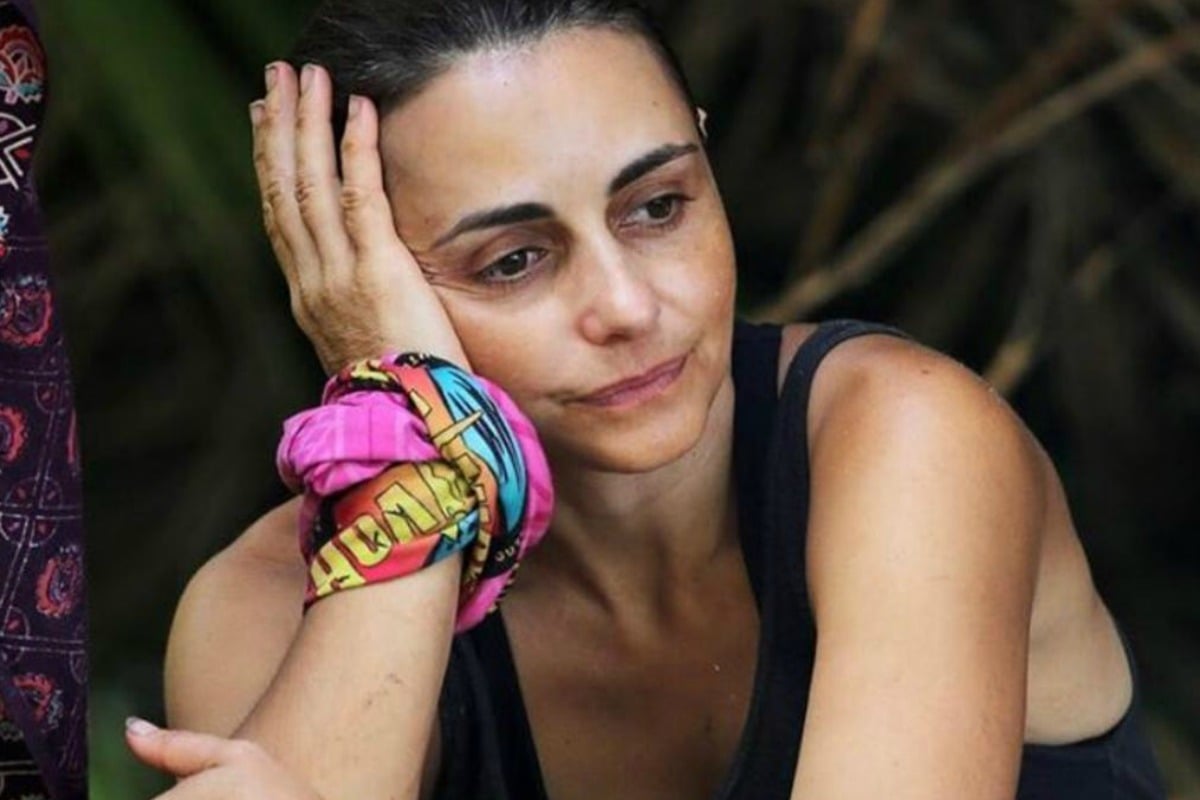 When host Jonathan LaPaglia read out Pia Miranda's name as the winner of Australian Survivor, it was the realisation of a 20 year dream.
The actress and Looking For Alibrandi star, 46, was crowned winner of Survivor in a landslide 9-0 victory over Baden Gilbert and as a long-time Survivor fan, the win meant more to her than any other accolade.
Speaking to Mamamia, Pia said when Jonathan read out her name, "Pia, pia, pia," she thought everyone was playing a prank on her.
When Mamamia's super fan met Luke from Survivor… Post continues below video.
"I was expecting them to, you know how they do 'two votes Pia, two votes Baden', but they just kept saying my name. I thought everyone was having a laugh and they were going to tell me it was a joke and it wasn't real."
And it took awhile for the shock of victory to wear off.
"I walked around for days just in a fog going 'It can't be real', because I'd honestly dreamed about winning Sole Survivor for 20 years," Pia said.
"You don't very often ever in life get to do something so amazing. Like, I would rather win Sole Survivor than an Oscar, that's how much I love the show. It was the biggest thing for me ever."
A comprehensive 9-0 victory for Pia ???? #SurvivorAU pic.twitter.com/AYdMl8gHaR

— Australian Survivor (@Survivor_AU) September 17, 2019