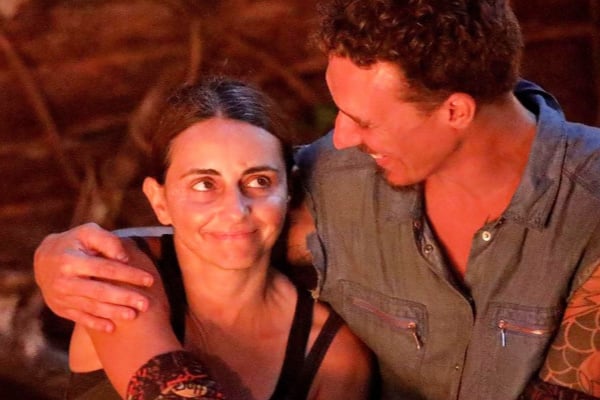 On Monday night, Australian Survivor fans (including this writer) quietly wept watching Luke Toki be eliminated from the game.
After losing the individual immunity challenge that would've secured his top three spot to contender Harry Hills, the writing was well and truly on the wall for the King of the Jungle.
Despite first appealing to original contender Baden Gilbert and then former champion Pia Miranda to force the vote to a draw, which sees contestants play off in a fire making challenge, the vote to send Luke home was three to one.
You can watch Luke's Survivor exit interview below, post continues after video.
The tribal council was a highly emotional struggle between the head and the heart. Luke was crying. Pia was crying. Dave was crying. And so were all of us at home.
As host Jonathan LaPaglia put it, "Survivor is a brutal game that spares no one."
I imagine there won't be a dry eye in Australia tonight. Luke, you are a great guy and a great player and you found your way into all our hearts. You would have been a worthy winner but Survivor is a brutal game that spares no one. Very well played my brutha! ???????? #SurvivorAU

— Jonathan LaPaglia (@JLa_Paglia) September 16, 2019
Following the emotional episode, Pia received a lot of hate online for not throwing Luke a lifeline.
"This game is brutal. I didn't expect to have to make a decision that tore me apart like this but Survivor will do that to you," the actress wrote on Instagram.
"At the end of the day we are all out there playing to change our lives and Harry, Baden and I made a choice that was strategically right but morally painful. So send me all your snake emojis and know that I get it."