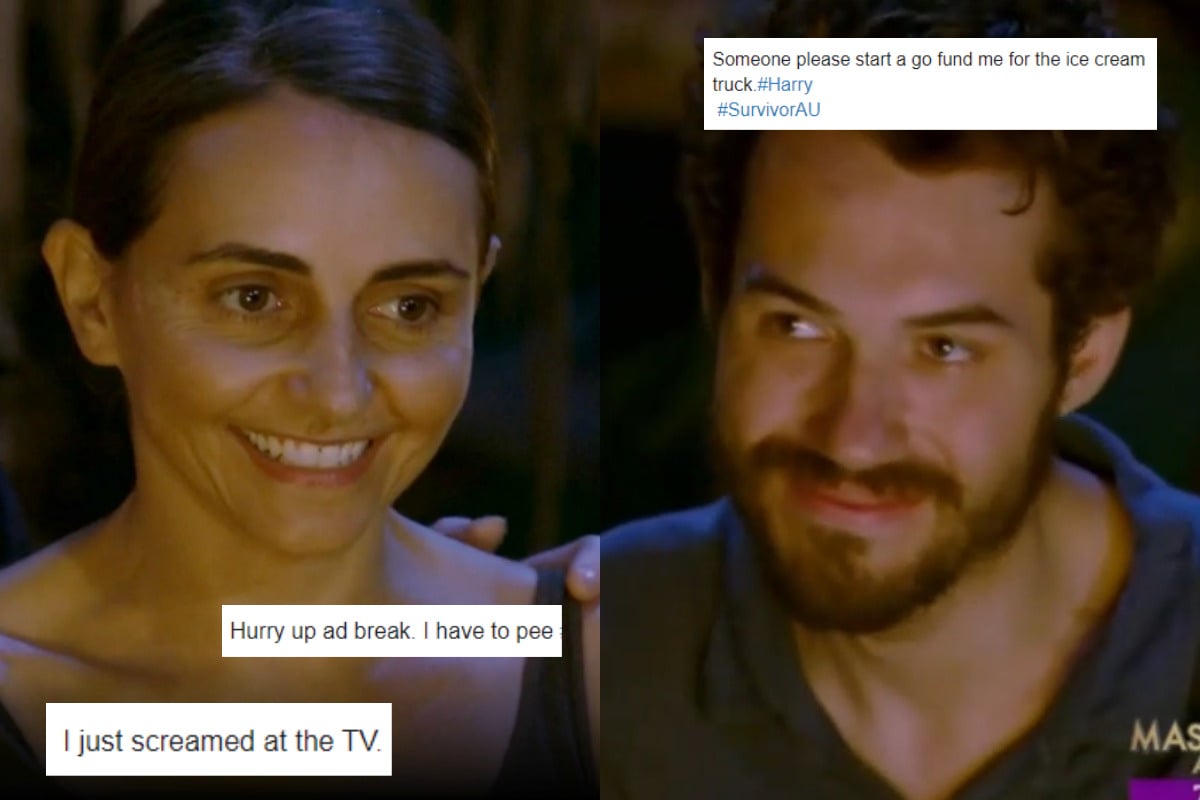 WARNING: This post contains big ole spoilers for the finale of Australian Survivor 2019. If you haven't watched it yet and don't care for spoilers, please come back once you've caught up.
After 50 days of watching humans surviving on rice and four bean mix on a Fijian island, Australian Survivor 2019 is done.
And the Sole Survivor and winner of Australian Survivor is:
Pia Miranda.
Watch our interview with Luke Toki below, post continues after video.
A quick recap of how it all went down – the final three, Baden Gilbert, Pia Miranda and Harry Hills, stood on tiny poles for more than six hours in the final immunity challenge that saw Baden secure his spot in the final two.
At tribal council, Baden decided to vote out Harry and take Pia to the finale, where the jury voted for Pia unanimously.
To say this finale was intense would be a massive understatement. It had everything.
From fire and guttural cries of pain to the final two completely obliterating each other, here's how Australia reacted to the Survivor 2019 finale on Twitter.
When Baden won the immunity challenge.
Baden literally just would…not…shut…up! ???? I do not know how the other players lived as long as they did with all that noise! We still love ya Bae ???? #SurvivorAU

— Jonathan LaPaglia (@JLa_Paglia) September 17, 2019