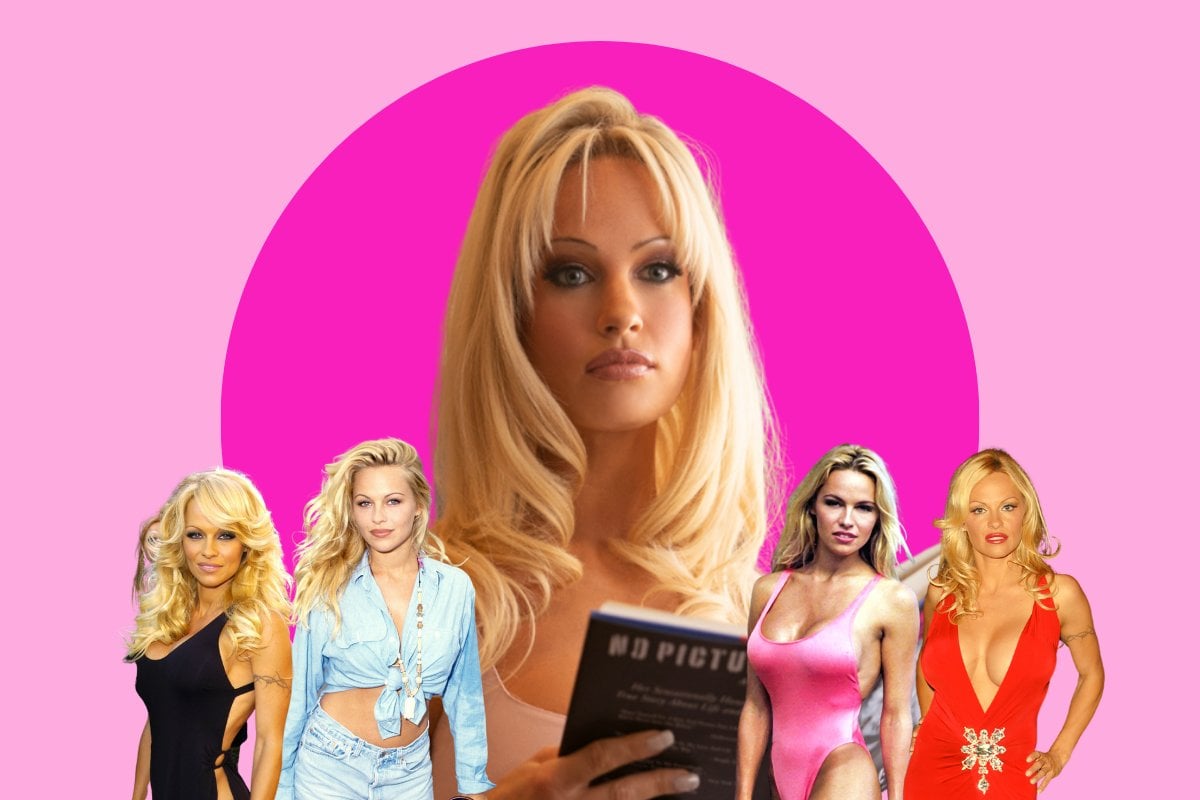 As horrifying a realisation as it is, 1990 was more than 30 years ago.
And as time gets further and further away from the 90s, and more and more lines develop on my face, the decade becomes more and more ripe for the Hollywood picking. 
There have already been documentaries re-examining the treatment of women like Britney Spears and Janet Jackson, feature films about 90s folklore such as I, Tonya and King Richard, and a spate of TV series using the decade as its inspiration, like Yellowjackets, Clarice and Cruel Summer. 
The latest return to the 90s is an amalgamation of them all: a biographical miniseries telling the story behind one of the decade's most infamous moments - the revenge porn theft and sale of Pamela Anderson and Tommy Lee's 'sex tape'.
Watch: Pam & Tommy depicts the release of their stolen tape. Post continues below video.
Disney+'s eight-part series Pam & Tommy is billed as a feminist reframing of events, aiming to show the misogyny and double standards that meant the tape's release impacted their careers and reputations in completely different, disproportionate ways. 
Unsurprisingly, Tommy's image as a cool rockstar (with a big d*ck) was solidified, while Pamela was routinely sl*t-shamed, mocked and used as a punchline. 
In the show's fourth episode, Tommy responds to the tape's release like it is a macho revenge fantasy - which is interesting, considering the reason the tape was stolen in the first place was because of a revenge plot by an unpaid contractor, Seth Rogen's Rand Gauthier. But it says so much about how they view - or don't view - Pamela. The men in the series keep trying to one up each other, prove their worth and their toughness. Nevermind the woman involved.
The tape is even marketed as just "Pamela's. Hardcore. Sex Video."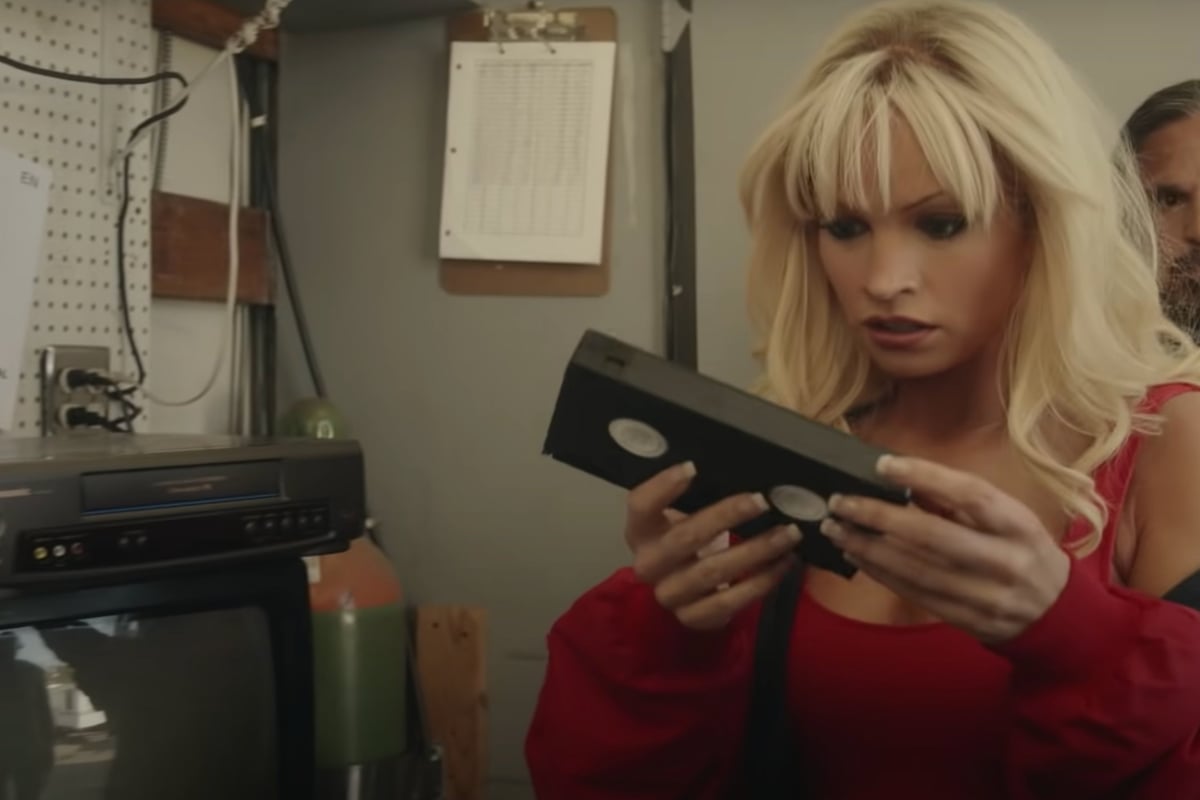 Image: Hulu.