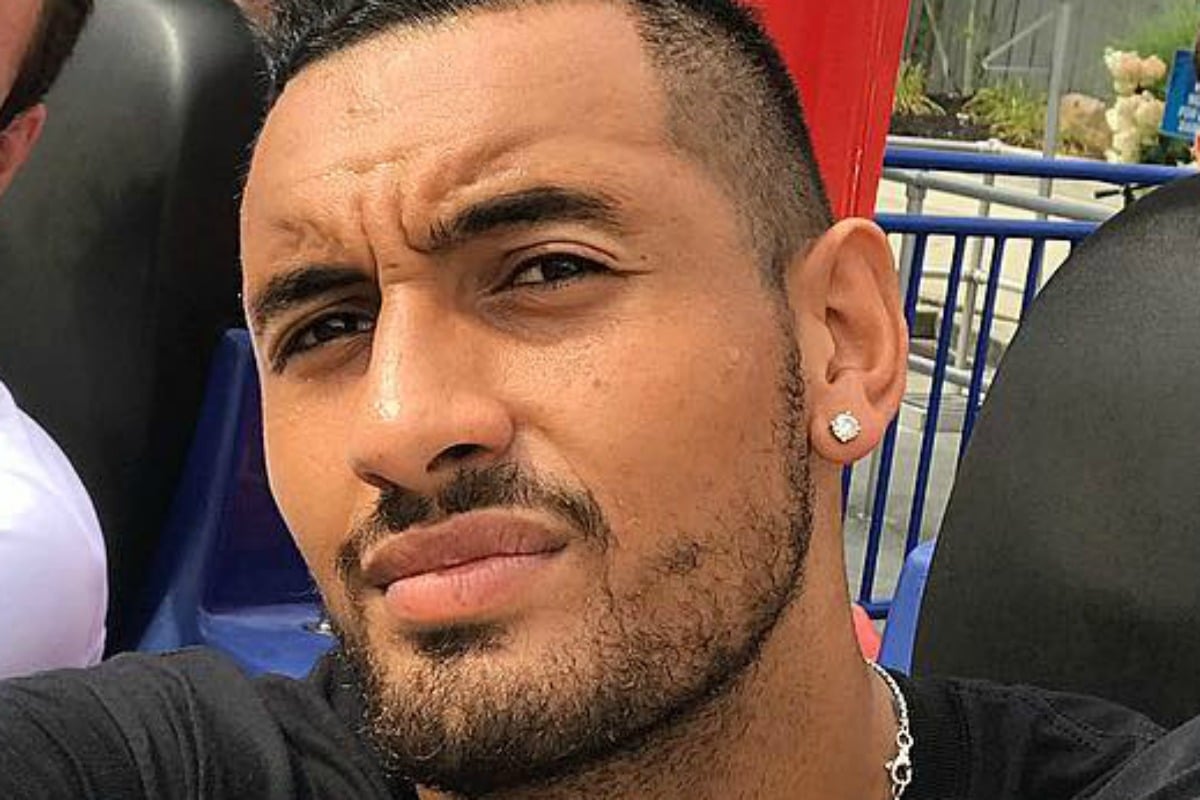 Nick Kyrgios… needs to stay off Twitter.
The 23-year-old – who was eliminated from the Australian Open in round one – has decided to take a swipe at quarter-finalist Serena Williams.
The Australian tennis player weighed in on recently resurfaced comments Olympic swimmer Leisel Jones made in July last year that Williams would "flog" Novak Djokovic in a tennis match.
Listen to Mia Freedman's conversation with Serena Williams about her tennis comeback, life as a working mum and that US open dispute:

Subscribe to No Filter here.
Jones was on the Today show discussing the rule preventing women from entering the Tour de France.
"Females are just as good at sport as men are if not better. And we can go back to that Serena Williams. I think if we were to put Novak Djokovic and we put Serena Williams next to him, I think she would flog him every day over," she said.
On Monday, Australia's Andrew Harris, who is still competing in the men's doubles, shared a clip of the conversation with the delightfully respectful comment: "[Leisel Jones] thinks Serena would "flog" Djokovic?! She would barely even win a point let alone a game. #getaclue," tagging his friend Nick Kyrgios.
Kyrgios then retweeted Harris' comments, adding a crying with laughter face emoji.
— Nicholas Kyrgios (@NickKyrgios) January 21, 2019
It's not the first time Kyrgios has made news this week because of his social media behaviour.
Over the weekend, he tweeted a controversial response to praise of 19-year-old Alex De Minaur, who is currently ranked first in Australia.