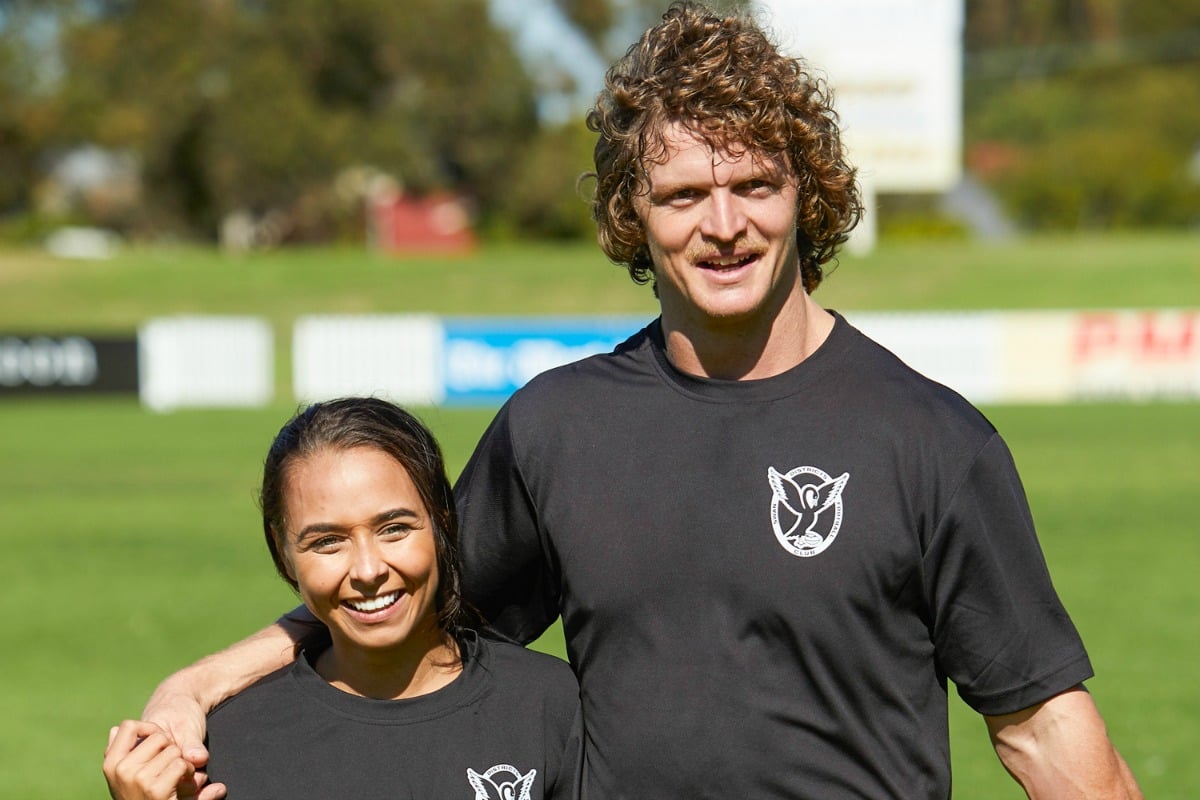 Bachelor in Paradise is just around the corner, and we are growing increasingly excited for the daiquiri-filled ~drama~… As well as Osher's face which we so sorely miss seeing in our weeknight watching.
From what we've been teased with so far, this season promises some loose ends from Nick Cummins' season of The Bachelor tied up, meaning we might finally find out what the hell actually happened between him and Brooke Blurton.
In a recent trailer, it was revealed that the Perth social worker has a secret to share with the nation.
Specifically a secret about Nick Cummins that "he's gonna hate [her] for".

"I feel there is probably something I should tell you girls," she tells fellow contestants Cass, Alisha and Cat. "He told me not to tell anyone and I've protected him for this long. I don't want to have to protect Nick."
She has tea to spill and excuse us while we grab some napkins in anticipation.
If you cast your minds back to last year, you'll recall she was one of the front-runners from day one, complete with the twinkly violin music whenever she appeared on camera.