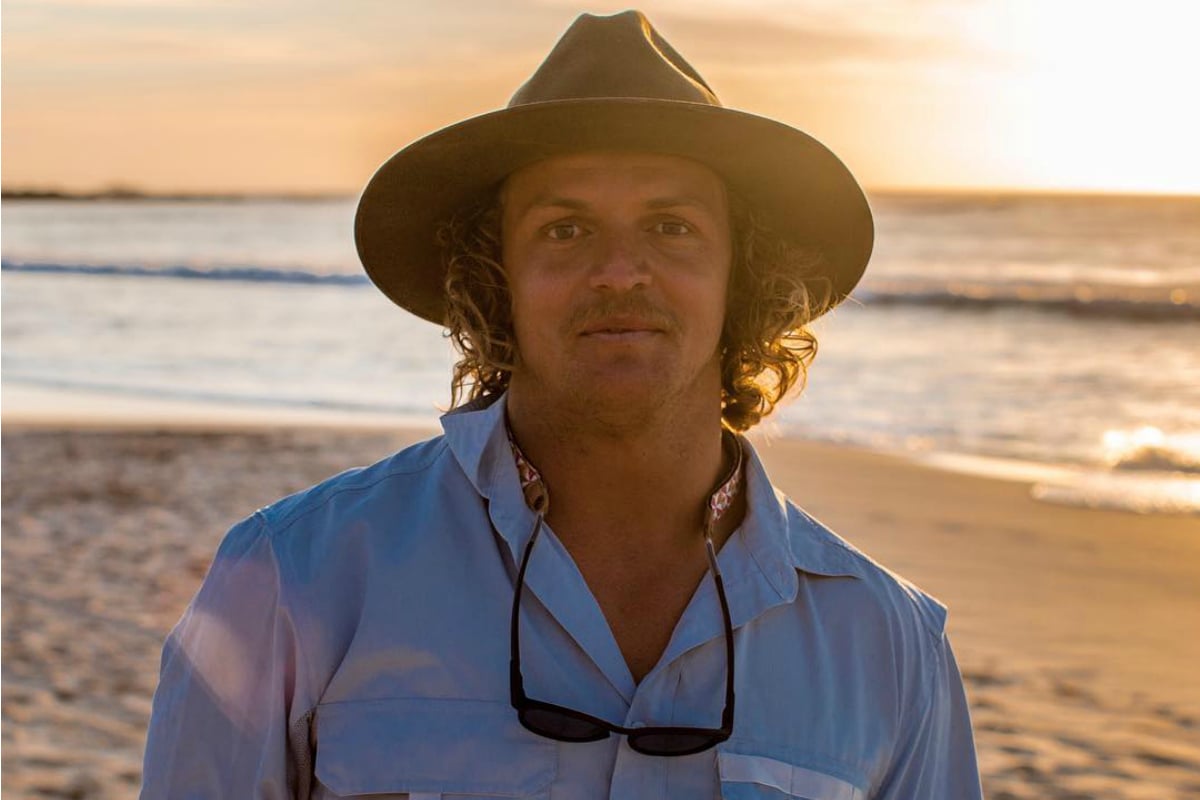 Brooke Blurton and the Honey Badger are Australia's favourite couple that never happened.
When Mr Badger, now infamously, chose no one in the Bachelor finale last year, everyone promptly assumed that obviously that was because he was actually in love with Brooke, who left the mansion on her own accord when in the top three.
Our hearts, and that of Nick Cummins', were fragile for precisely 38 days after her departure.
But Brooke will be enlisting Osher's help once more, this time with a mango daiquiri in hand and sans the Badger, in the newest season of Bachelor in Paradise. And on Monday, in the trailer for the upcoming Channel Ten show, it was revealed that the Perth social worker has a secret to share with the nation.
Specifically a secret about Nick Cummins that "he's gonna hate [her] for".
"I feel there is probably something I should tell you girls," she told fellow contestants Cass, Alisha and Cat. "He told me not to tell anyone and I've protected him for this long. I don't want to have to protect Nick."
She has tea to spill and excuse us while we grab some napkins in anticipation.
In the comments on the trailer, fans speculated on what the Honey Badger's secret could be:
"Do you reckon he told her he wasn't serious about the show and wasn't going to choose anyone?!"
"I bet he told her he didn't love any of them and secretly told her to leave so her heart isn't broken even more on TV?"
Only time will tell.
But the former rugby union player has seemingly responded to the trailer with an Instagram Story. Which has since been deleted.
According to The Daily Mail, the 31-year-old posted a story, to his nearly 500,000 Instagram followers, of him working out in the park, accompanied by a cryptic message.