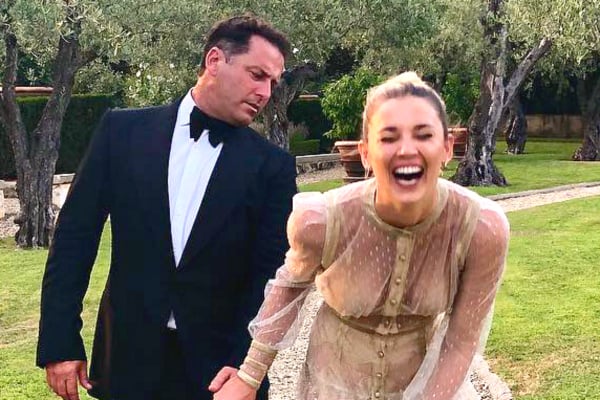 1. The high profile guest who just pulled out of Karl Stefanovic's wedding.
There's only two days until Jasmine Yarbrough and Karl Stefanovic's highly anticipated Mexican wedding this Saturday, but rumours suggest that an expected wedding guest will not be making an appearance.
Stefanovic's billionaire best friend, James Packer, was set to watch the Today show host say 'I do,' but according to The Daily Telegraph he'll have to attend his mother's 80th birthday instead.
Apparently, Packer will be celebrating with his mum, Ros Packer, in Argentina (which is a 10 hour flight away) and while a quick stopover isn't completely out of the question, the source says there's no hard feelings on either side.
"While he's disappointed he'll miss it, James is looking forward to catching up with Karl and Jasmine after the wedding and celebrating with them at a later date," they said.
Other prominent guests who are also expected to make an appearance include Shane Warne, model Jordan Barrett, Julie Bishop, Alan Jones, as well as his Today show colleagues, Sylvia Jeffreys and Richard Wilkins, so their wedding won't be lacking in star potential at all.
2. Why a bikini pic has ignited an argument between Jessica Simpson and Natalie Portman.
Jessica Simpson and Natalie Portman are currently in a tiff over a magazine cover of the blonde singer dating back nearly 20 years ago in 1999.
Speaking to USA Today, the Vox Lux actress was talking about representations of women in the music industry, when she recalled the photo of Simpson.