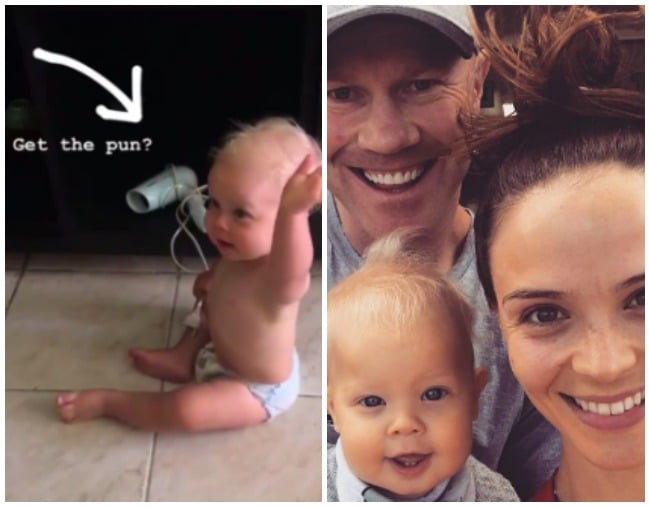 In the wake of AFL great Barry Hall's very public sacking, after he made a vulgar on-air comment on Friday night, Hall's partner Lauren Brant has shared a light-hearted Instagram story about the controversy.
The 29-year-old television personality and actress was in Bali on Saturday with the couple's one-year-old son Miller, and appeared to have a message for her 41-year-old partner.
In a short video, which showed Miller babbling next to a hairdryer in a hotel room, Brant can be heard asking, "Miller, are you trying to say, in your own way, that it's all going to blow over?"
On top of the video, Brant drew an arrow pointing to the hairdryer and wrote, "Get the pun?"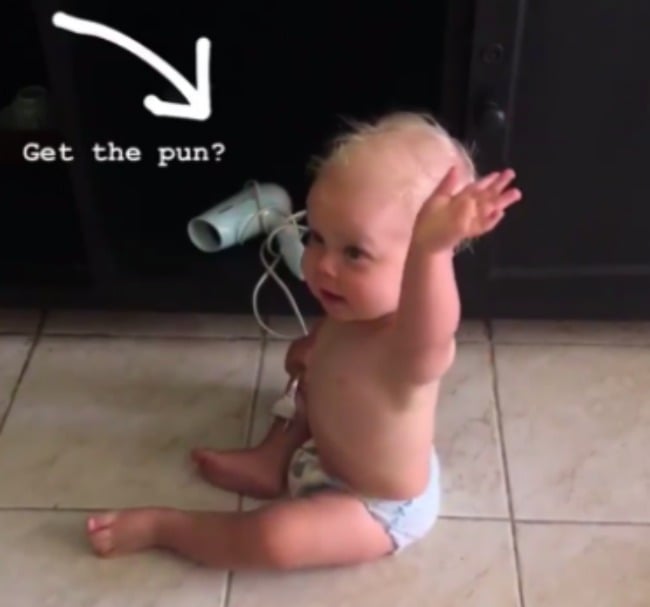 The reference came shortly after the couple spoke to News Corp Australia, and apologised for the vile comments.
"It is not a reflection of who I am or what my views are," Hall said.
"I am a proud father and dedicated partner and have nothing but respect for women."
Hall also apologised directly to the Montagna family: "I wish them all the best with the exciting arrival of their baby".
"I am sorry, I should not have said such an inappropriate comment on air and hope I can be forgiven and move forward from here."
Read more: How Barry Hall's "inappropriate" and vile on-air comment resulted in his immediate sacking.
Brant came to her partner's defence, speaking about his character.
"I want people to know that Barry has an absolute heart of gold," she said.
"He is the most adoring partner and loving and proud father and would never want to offend any person, especially women. I say that as an empowered female myself."
Brant's flight from Bali was delayed on Friday because of volcanic eruptions at Mount Agung. She arrived back in Australia on Sunday morning.