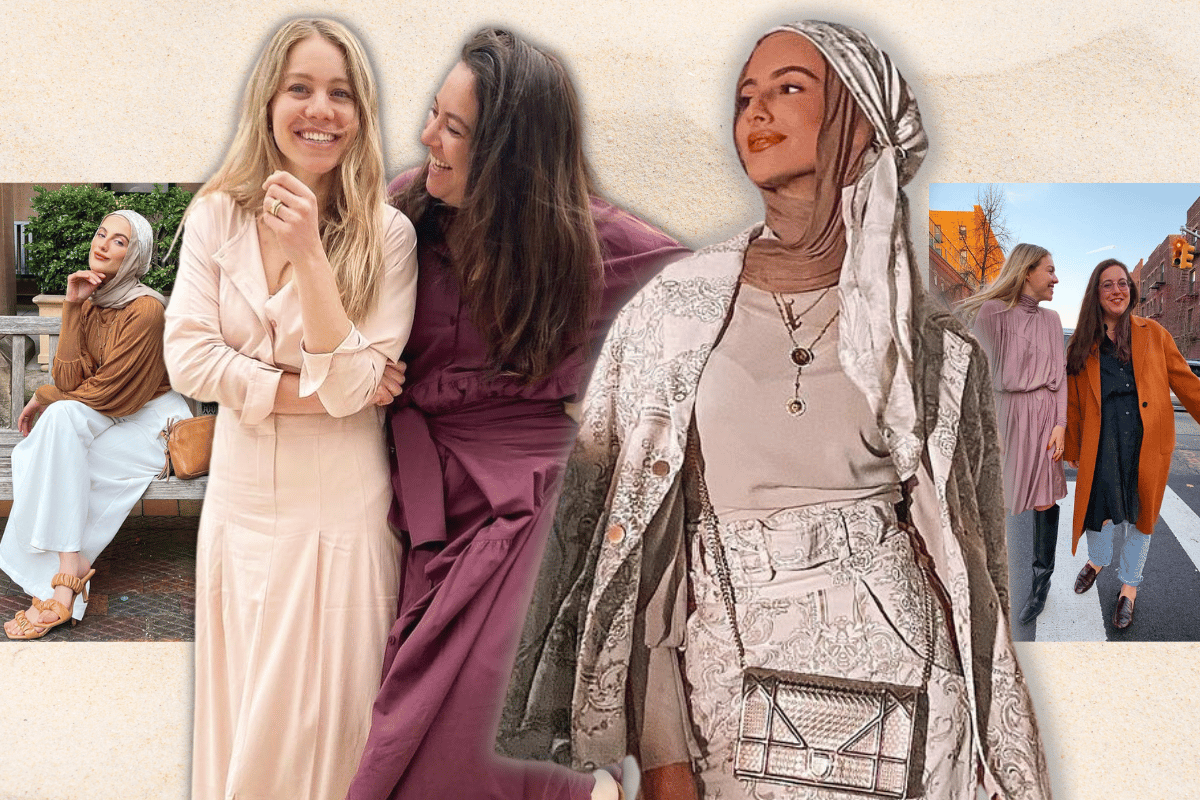 It was New York Fashion Week, 2016. 
Indonesian designer Anniesa Hasibuan was the first designer to present a collection where every woman on her runway wore a hijab. 
It was a moment for 'modest fashion'. It had arrived in the mainstream. 
At that time, the State of the Islamic Economy Report revealed that Muslims alone had spent US $230 billion on fashion in the past year. By 2024, that number is projected to reach $402 billion. 
Since 2016, Nike released its first ever high-performance hijab for Muslim female athletes, and fashion superpowers Zara, Mango, Net-a-Porter and DKNY have all launched Ramadan collections.
And more recently, The Iconic and Boohoo established Modest Edits too. 
While the modest fashion is a movement of many, it is also incredibly individualised - interpreted differently by each woman. 
In this article, we talk to Jewish and Muslim women who wear and design modest fashion: Orthodox Jewish sisters, Simi Polonsky Hoffman and Chaya Chanin, founders and designers of modest label  The Frock NYC, and Muslim woman Yasmin Jay, fashion influencer and designer of her label by the same name. 
Simi Polonsky Hoffman and Chaya Chanin model a look from their modest fashion label, The Frock NYC.
Dressing modestly - or tzniut - is a value held by many Orthodox Jewish women.
While interpretations may vary amongst sects and communities, 'dressing tzniut' generally means covered knees, elbows and collarbones. Married women may also cover their hair with a wig (sheitl), scarf or hat.
Orthodox sisters and fashion designers Chaya Chanin and Simi Polonsky Hoffman are the daughters of a rabbi, and were born and raised in the Sydney beachside suburb of Coogee.