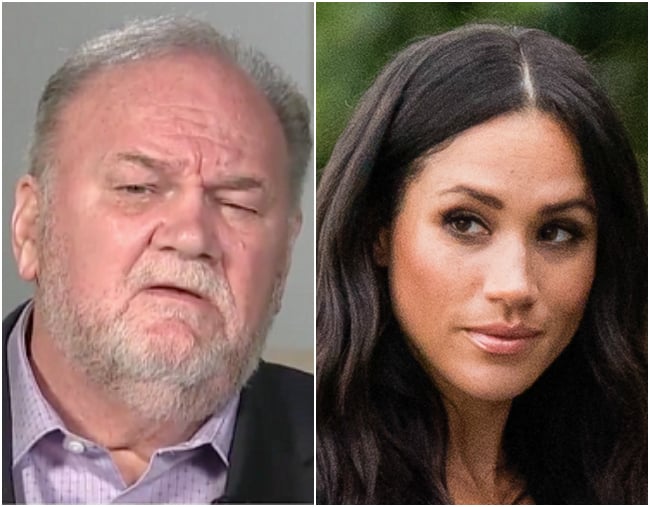 It's fair to say Meghan Markle's relationship with her family is not in a great place right now.
Her father Thomas Markle has been outspoken in his criticism of both her and the royal family – most recently describing her treatment of him as "cold" and claiming she's cut off all contact with him. Meanwhile her half sibling Samantha Markle is continuing to take swipes at her whenever the opportunity is given.
So what's the Duchess of Sussex to do?
Well, as far as a royal-watching source the Mirror spoke to is concerned, Meghan has three options: contact her dad, send a representative to meet with him, or freeze him out of her life completely.
"Firstly, Meghan could contact her father straight away and appeal to him directly to ask him to stop hurting her, but right now she's decided to cut him off," the source suggested.
"There is a possibility an ­intermediary could meet with him and appeal to him to stop making such hurtful ­statements.
"The final option would be for Meghan to cut him off completely in the hope he will stop, but the ­situation is so precarious no one knows when that would be."