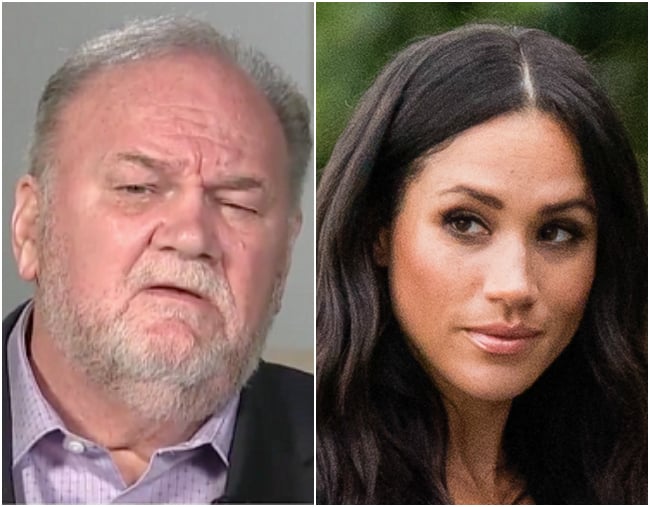 It's fair to say Meghan Markle's relationship with her family is not in a great place right now.
Her father Thomas Markle has been outspoken in his criticism of both her and the royal family – most recently describing her treatment of him as "cold" and claiming she's cut off all contact with him. Meanwhile her half sibling Samantha Markle is continuing to take swipes at her whenever the opportunity is given.
So what's the Duchess of Sussex to do?
Well, as far as a royal-watching source the Mirror spoke to is concerned, Meghan has three options: contact her dad, send a representative to meet with him, or freeze him out of her life completely.
"Firstly, Meghan could contact her father straight away and appeal to him directly to ask him to stop hurting her, but right now she's decided to cut him off," the source suggested.
"There is a possibility an ­intermediary could meet with him and appeal to him to stop making such hurtful ­statements.
"The final option would be for Meghan to cut him off completely in the hope he will stop, but the ­situation is so precarious no one knows when that would be."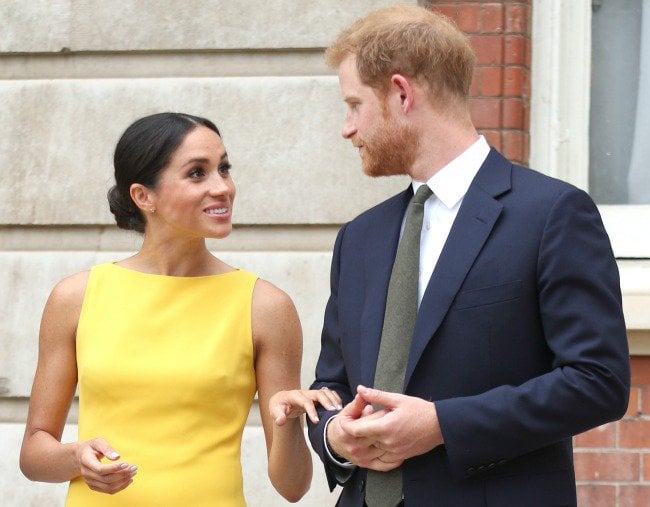 Other royal-watchers have agreed that an in-person conversation is necessary to repair their fractured relationship.
Phil Dampier, author of Royally Suited: Harry and Meghan in their Own Words, told news.com.au that ignoring the Markles hadn't worked so far, and that attempting to "build bridges" was the best option.
"Ideally, they should go out and see Thomas or invite him over to London. It is incredible that Harry still hasn't met his father-in-law. At the very least, a senior courtier should go out and placate him first."
Dampier suggested this mess - Meghan's relatives selling their story at seemingly every opportunity - could have been avoided if the royal family had properly reached out to Thomas to begin with.
"This is now hurting the monarchy and I wouldn't be surprised if behind the scenes the Queen is starting to bang a few heads together."
However, Thomas' statement to the Daily Mail that the royal family "have Meghan treating her father in a way that Harry's mother, Princess Diana, would have loathed" may have pushed their reconciliation further away.
"This could be the final straw for Thomas," the Mirror's source suggested. "A line has been crossed."
The last time Meghan publicly spoke about her father was in a statement released by Kensington Palace announcing that he would not attend her wedding.
"Sadly, my father will not be attending our wedding. I have always cared for my father and hope he can be given the space he needs to focus on his health," she said.
Thank you - just by clicking on this and other content on Mamamia, you are helping to fund education for some of the world's most disadvantaged girls.
Together with our commercial clients and charity partner Room to Read, Mamamia's goal is to be funding 1,000 girls in school each and every day, by June 2020.
Learn more here about our ongoing mission to make the world a better place for women and girls.