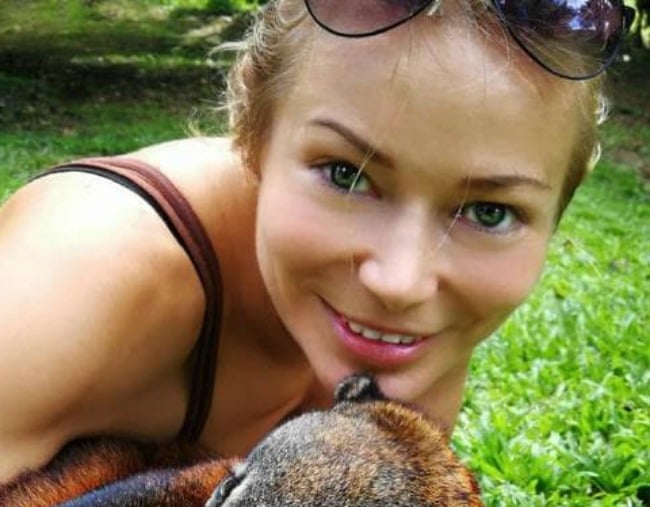 With AAP.
1. Woman who was raped and left for dead while on holiday brings three attackers to justice.

Vasilisa Komarova, 37, was travelling across Bolivia on her motorbike when one night she was horrifically attacked by three men wielding machetes.
But instead of fleeing the country and listening when people told her she'd never win a court case, she pressed charges and stayed in South America for a year to see them jailed.
The British woman had been on an epic motorbike trip from Chile to Alaska when she was attacked in June 2017.
Vasilisa told The Mirror she was camping by a lagoon in northern Bolivia when she heard men laughing outside her tent.
"They started to laugh and saying nasty things to me in Spanish, which I understood. Things like, 'Come out b***h, we went to a party, now we're looking for a b***h to have fun with'," the 37-year-old said.
Three men wielding machetes then ripped her from her tent and raped her at knifepoint.
"I fought as much as I could. I don't think they're used to women fighting back. They didn't like it and hit me."
Then they left her for dead.
But Vasilisa survived and despite being told to "leave Bolivia as nobody thought I'd win my case", she pressed charges and endured facing her rapists in court.
And then last month Jose Gongora, 26, Yery Yumacale, 24, and Fabio Bazan, 30 were jailed for a total of 42 years.
If this raises any issues for you, please call 1800 RESPECT – the national sexual assault, domestic and family violence counselling service – on 1800 737 732.
2. Donald Trump slammed after declaring the US would not become a "migrant camp".
Other governments have separated mothers and children pic.twitter.com/tvlBkGjT0h

— Gen Michael Hayden (@GenMhayden) June 16, 2018
President Donald Trump says the United States would not be a "migrant camp", as he faces harsh criticism over the country's policy which sees adults jailed and their children taken from them as they try to cross into the US.
"The United States will not be a migrant camp," he said as he opened a meeting of the National Space Council at the White House on Monday. "And it will not be refugee-holding facility – it won't be."
Trump tried to blame Democrats for not coming to the table to negotiate immigration legislation.
Democrats and some in Trump's own Republican Party have strongly condemned the administration for separating nearly 2000 children from their parents at the US-Mexico border between mid-April and the end of May.
Medical professionals have said the practice could cause lasting trauma to children, while others have labelled the policy "cruel", "immoral", "inhumane" and "atrocious".
3. Thousands of mourners have united to remember Eurydice Dixon.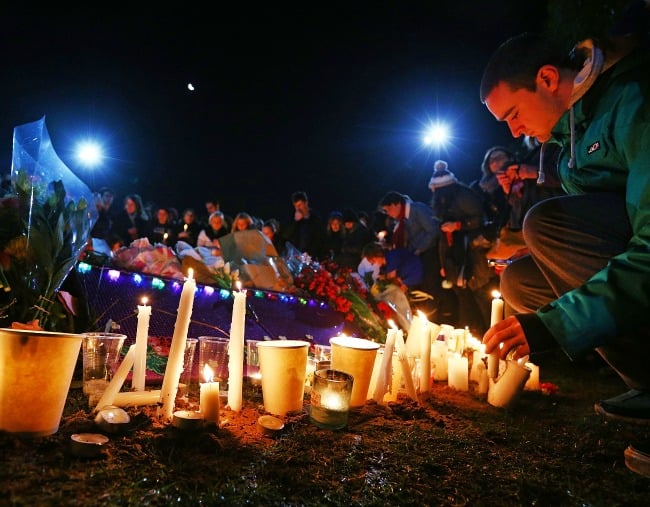 Few words were formally spoken at a vigil to remember comedian Eurydice Dixon on the Melbourne field where she was found after being raped and murdered.
But its crowd of thousands, huddled in silence and darkness, spoke volumes.
At least 5000 people gathered at Princes Park on Monday night to pay tribute to the 22-year-old, while hundreds more did the same at similar vigils across the nation.
"What happened to Eurydice has resonated with so many in Melbourne and around Australia," one of the Reclaim Princes Park vigil organisers, Pia Cerveri, told the crowd in Carlton North.
The vigil was both to grieve and celebrate Ms Dixon and send a message that women have the right to be safe anywhere and at any time, Ms Cerveri said, ahead of a twenty-minute silence during which the light's on the field were turned off.
People could be heard sobbing during the reflection and many held lit candles.
The silence was broken by a choir singing around a makeshift memorial, where flowers and other tributes have been building. It continued to grow at the vigil.
At least 200 people gathered for a vigil in Sydney's Hyde Park in a show of solidarity, where the names of dozens of recent victims of gendered violence were read out.
The crowd was told it was now time for men to "step up".
The vigils come five days after Ms Dixon was killed on her way home from a comedy show at the Highlander Bar in the CBD on Tuesday night.
Last week, Broadmeadows' 19-year-old Jaymes Todd appeared in Melbourne Magistrates' Court charged with her rape and murder.
4. Thomas Markle shares his words of warning to Prince Harry.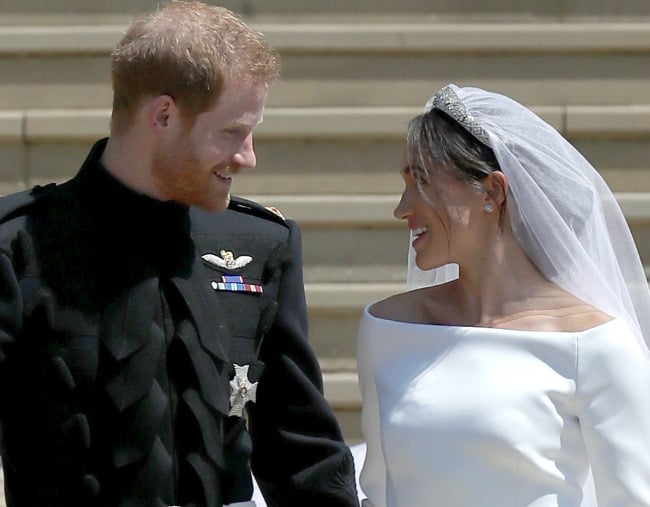 In a new tell-all interview with Good Morning Britain, Meghan Markle's dad Thomas Markle has spoken about his 36-year-old daughter's relationship with Prince Harry, including how the 33-year-old royal asked for his permission before marrying her.
Thomas Markle, 73, said Meghan called to tell him she was engaged, before then handing the phone over to Harry.
"Meghan told me first and then a few times after that Harry got on the phone with her and asked for her hand over the phone," he said.
"I said, 'You're a gentleman, promise me you'll never raise a hand against my daughter and of course I give you my permission'."
He said Meghan had first told him she was dating Harry before the news was made public to the rest of the world, initially telling her dad she had a new boyfriend, before then saying he was British, and later adding that he was a prince.
For security reasons, Thomas was told to call Harry 'H', and he said he got to know the young royal over the phone.
Speaking about Harry, Thomas said he was "great", "smart" and an "interesting guy", and he thought he was a "great pick" for his daughter.
Thomas added that the three of them had had an emotional conversation when it became evident he wouldn't be able to attend their wedding last month, citing health reasons.
"They were disappointed. Meghan cried, I'm sure, and they both said 'Take care of yourself, we are really worried about you,'" he said.
"I absolutely wanted to walk my daughter down the aisle."
5. SBS to show World Cup for next 48 hours

Optus have agreed to let SBS broadcast all World Cup games during the next 48 hours as they urgently seek to resolve the streaming saga, which has already prompted the intervention of Prime Minister Malcolm Turnbull.
SBS onsold broadcast rights for most World Cup games to Optus Sport, with Fairfax Media reporting that deal was worth approximately $8 million.
It threatens to cost the telco much more in reputation damage, with technical issues - causing poor-quality match footage or no vision at all - having plagued its broadcast of the tournament's opening weekend.
Many football fans, including those who signed up for a $15 package specifically to watch World Cup games, are furious because they've been unable to access the Optus broadcast.
Industry sources told AAP it's likely the provider spectacularly underestimated demand for the service.
Optus chief executive Allen Lew apologised "unreservedly to all Australians" on Sunday, but there were further issues that night.
SBS confirmed on Monday night it will air all World Cup games for the next 48 hours following talks with Optus.