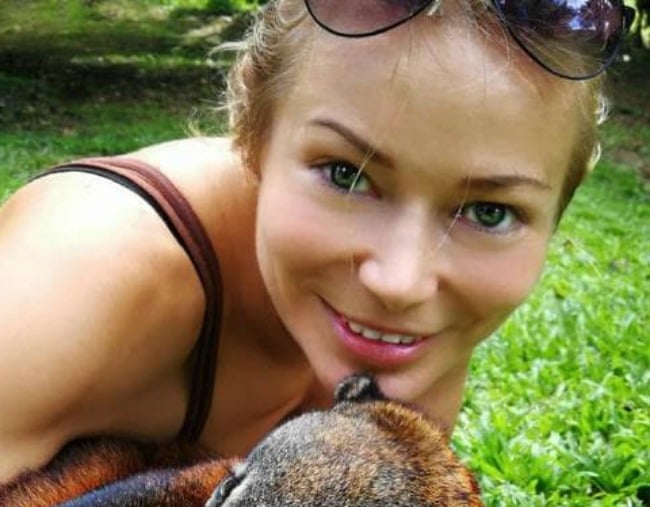 With AAP.
1. Woman who was raped and left for dead while on holiday brings three attackers to justice.

Vasilisa Komarova, 37, was travelling across Bolivia on her motorbike when one night she was horrifically attacked by three men wielding machetes.
But instead of fleeing the country and listening when people told her she'd never win a court case, she pressed charges and stayed in South America for a year to see them jailed.
The British woman had been on an epic motorbike trip from Chile to Alaska when she was attacked in June 2017.
Vasilisa told The Mirror she was camping by a lagoon in northern Bolivia when she heard men laughing outside her tent.
"They started to laugh and saying nasty things to me in Spanish, which I understood. Things like, 'Come out b***h, we went to a party, now we're looking for a b***h to have fun with'," the 37-year-old said.
Three men wielding machetes then ripped her from her tent and raped her at knifepoint.
"I fought as much as I could. I don't think they're used to women fighting back. They didn't like it and hit me."
Then they left her for dead.
But Vasilisa survived and despite being told to "leave Bolivia as nobody thought I'd win my case", she pressed charges and endured facing her rapists in court.
And then last month Jose Gongora, 26, Yery Yumacale, 24, and Fabio Bazan, 30 were jailed for a total of 42 years.
If this raises any issues for you, please call 1800 RESPECT – the national sexual assault, domestic and family violence counselling service – on 1800 737 732.
2. Donald Trump slammed after declaring the US would not become a "migrant camp".
Other governments have separated mothers and children pic.twitter.com/tvlBkGjT0h

— Gen Michael Hayden (@GenMhayden) June 16, 2018
President Donald Trump says the United States would not be a "migrant camp", as he faces harsh criticism over the country's policy which sees adults jailed and their children taken from them as they try to cross into the US.