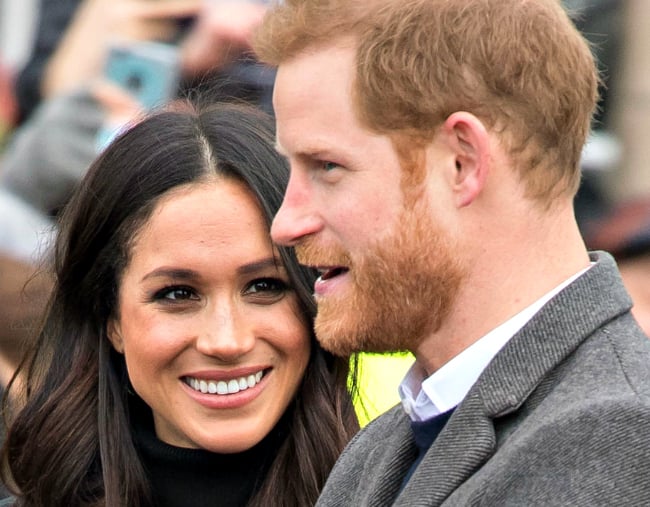 For everything Prince Harry, Meghan Markle and the Royal Wedding, visit our Royal Wedding hub.
The Duke and Duchess of Sussex, Prince Harry and Meghan Markle are sticking pretty well to their royal couple timeline.
First royal outing. The royal engagement. The royal wedding. First royal appearance as husband and wife.
Next, presumably, comes the honeymoon, and then kids, if they're to follow in the footsteps of The Duke and Duchess of Cambridge, Prince William and Kate Middleton.
But despite being close in-laws, Prince Harry and Meghan's children will be different to Prince George, Princess Charlotte and Prince Louis for one big reason.
Thanks to a pesky royal family rule, the newlyweds' kids won't inherit the royal titles their cousins did.
A Letters Patent issued by King George V in 1917 stated that only the children, and grandchildren of the sons of any Sovereign in the direct male line will hold the titles of His/Her Royal Highness, and Prince and Princess.
In other words, there can only be three generations of royals with official HRH titles, and the third generation only if born to a Prince.
Speaking of royal babies, here's a recap of Prince William and Harry' adorable childhood. Post continues after video.