In 2011, as the world sat on couches and beanbags and stools around living rooms crossing countries, Princess Eugenie and Princess Beatrice arrived at their cousin's wedding.
Their entrance was beamed into the homes of hundreds of millions of people, their outfits under sudden scrutiny, their attendance soon to become its own punch-line.
It was the wedding of Prince William and Kate Middleton, and if all eyes were on the bride and groom, then certainly the world reserved some side-eye for the future king's two younger cousins.
The headlines were as swift as they were scathing:
Princess Beatrice Gets Makeover After Royal-Wedding Hat Fiasco
Bea and Eugenie strike again! The Princesses top the fashion flops yet again in outlandish outfits
Princess Beatrice awarded crown for worst-dressed at royal wedding
Within hours of the ceremony airing across the world, a Facebook page called "Princess Beatrice's ridiculous Royal Wedding hat," had received more than 18,000 likes.
As fashion commentary takes no prisoners, Eugenie and Beatrice found themselves the centre of a bullying hate-storm based on, well, some fabric they chose to wear.
It set the tone, perhaps, for years to come: The world certainly didn't hate Eugenie and Beatrice – no, not at all. But there was quiet contempt for the sisters who popped in and out of the public eye without rhyme nor reason. You could consider, too, how the legacies of their parents Sarah Ferguson and Prince Andrew – reputations marred in controversy  – had taken chunks from their credibility.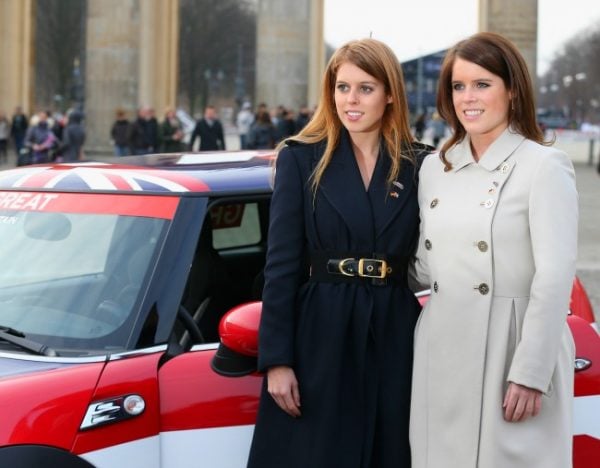 So how did Princess Beatrice, 29, and Princess Eugenie, 28, eighth and ninth in line to the throne respectively, become the quiet constants of the royal family? The forgotten but recognisable two?