For many brides-to-be, the matter of who they are going to ask to be their bridesmaids is a time-consuming dilemma. Luckily for Meghan Markle, there was a perfect (though very small) bridal party inclusion for her wedding on Saturday, none other than Princess Charlotte.
I know what you're thinking. Princess Charlotte? A bridesmaid? She isn't old enough to catch the bouquet or get inappropriately drunk at the reception?!
Well according to an Instagram post by Kensington Palace, Princess Charlotte really was a bridesmaid on Saturday, not a flower girl as many assumed. It's not the first time Princess Charlotte has been a bridesmaid, as she was a bridesmaid at her aunt, Pippa Middleton's wedding in 2017.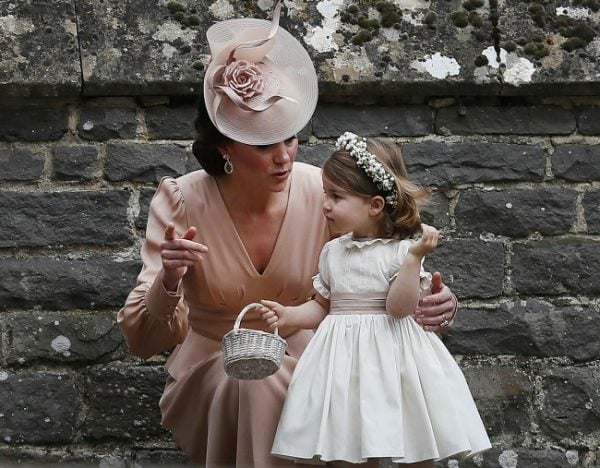 But when you see a bridesmaid who is 3-years-old it can result in people feeling... confused.
"I was a flower girl at 5, I'd call a child party member a flower girl or boy," says Mamamia Strategy Manager Alice Moore.
"I thought 'bridesmaid' was maybe an English thing, it's definitely flower girl," adds Mamamia Personal Assistant Peta Camilleri.
According to Brides magazine, the difference between a flower girl and a bridesmaid is related to age. The magazine says that girls under the age of 9, and over the age of 4, are traditionally flower girls, while girls between 9 and 14 can be junior bridesmaids, and women over the age of 14 are traditionally bridesmaids.