If you were one of the many people watching the royal wedding with your eyes glued to Prince George, you may have noticed that his outfit was a little different than usual.
The four-year-old royal is always spotted in shorts, and never in full-length pants, even during the winter.
That's why when George arrived at the wedding of Prince Harry and Meghan Markle on the weekend, all his biggest fans were discussing his attire, which was a miniature version of the Blues and Royals coat that Prince Harry and William wore.
The tiny coat was matched with a pair of custom-made black pants made by Savile Row tailors Dege & Skinner with a striking red stripe down the side. And they were full-length.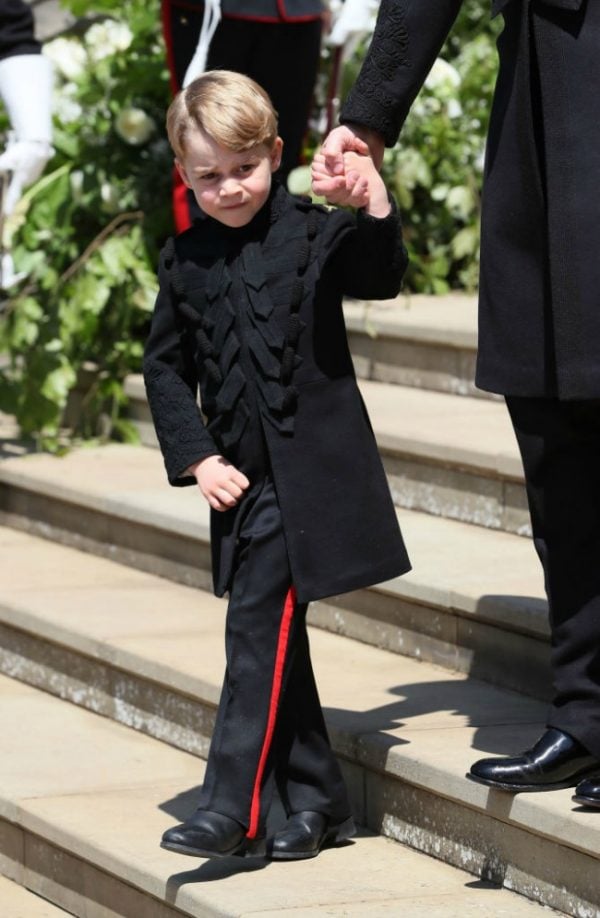 Despite England's cold weather, the royal wedding was the first time Prince George has worn long pants in public. That doesn't mean his parents, Prince William and the Duchess of Cambridge, are putting him out to fend for himself in the freezing cold.
The young Prince is often spotted with knee high socks with a pair of shorts in the winter, even at the wedding of his aunt, Pippa Middleton.