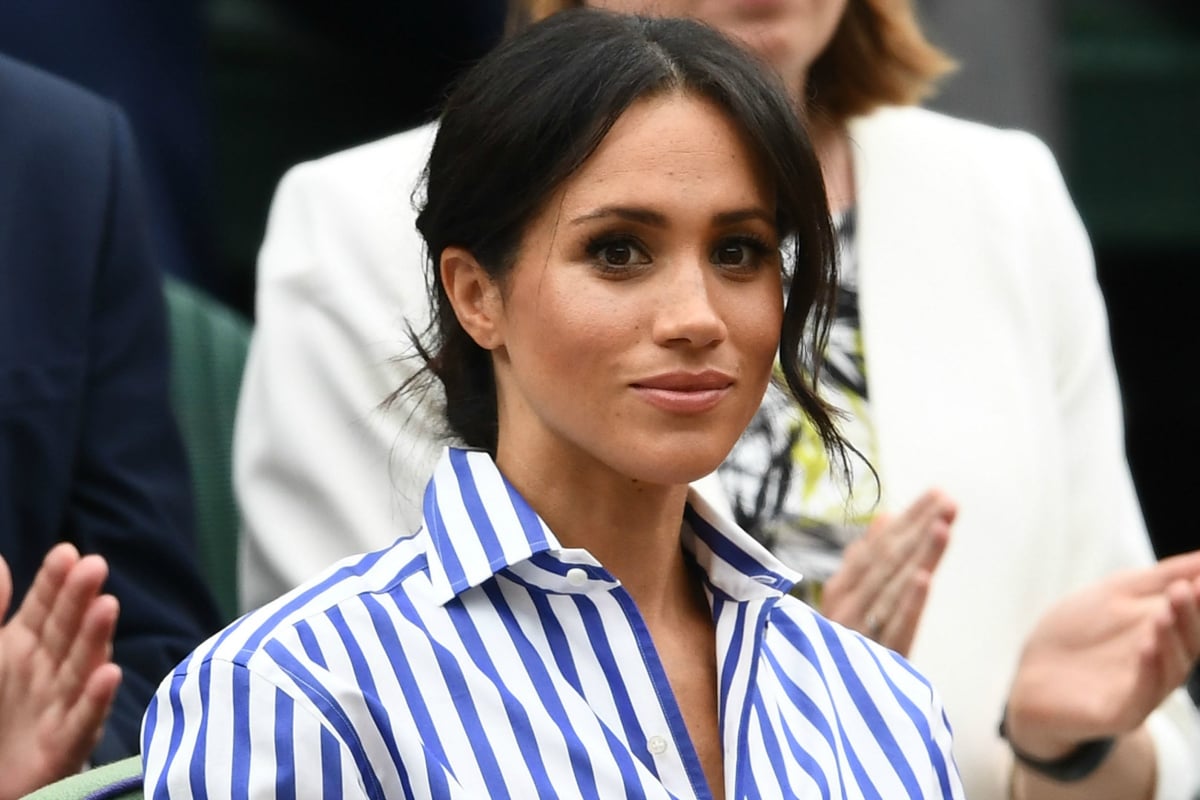 To catch up on all things royal family, including Meghan Markle and Kate Middleton, make sure you check out our Royal Hub. We've got you covered.
I remember those early weeks when I had my baby.
The long sleepless nights trying to settle a crying baby, my breasts milk engorged to the point where I looked like I was auditioning for a role on Baywatch, but ended up landing one on Babywatch instead.
I once answered the door to a guy delivering a package with both my boobs out. He looked at me and said 'you just have to sign'. I breast fed him anyway. His hair grew back and now he's manager of the local post office. You see breast really is best.
What are those first days going to be like for Meghan Markle? How does a new mum survive that level of public scrutiny? Any woman who's had a vaginal birth remembers the indignity of the giant maternity pad. I remember looking at it and seriously rethinking the whole childbirth thing. It was so big I could have used it as a toboggan. I had no idea that I'd be burning through one every hour. (I put witch hazel in mine and popped them in the freezer so they doubled as an icepack).
Royal kids are just like normal kids. Post continues after video. 
Your vagina feels like it went a few rounds in a cage fight, sometimes you've got stitches, you can barely walk and you're terrified to poop in case your internal organs fall out. I limped to the couch and collapsed. Apart from a few family snaps where I have the traditional new mum look of "horrendous and happy", no one was getting up in my grill.