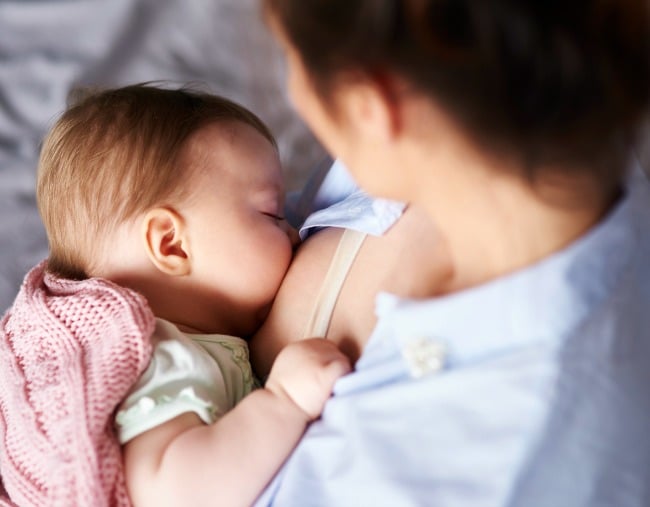 Reality TV star Zoe Hendrix, from Married at First Sight, posted a photo of her uneven breasts on Instagram – and the internet went wild!
Zoe definitely isn't alone in her lopsidedness – her photo has over 4000 likes and almost 200 mums commented that they too have experienced lopsided boobs while breastfeeding.
Whether they are breastfeeding or not, most women have slight variations in breast size, just as most of us have slight variations in shoe size, for instance, and when it comes to producing milk, it's common to have one breast that is a better milk maker than the other. It's no fun though, when one breast becomes much bigger than the other and your baby favours the 'good' side, perpetuating the extreme lopsided look.
Why does one boob make more milk?
The basic rule of milk production is that the more milk is removed, the more milk your breasts will produce, so uneven breast size can be influenced by your baby feeding more from one side than the other. A preference for one side can be either baby driven or mother directed. You may find it more comfortable to feed on one side so feed your baby more often on that side or your baby may have a preference so feeds more from one side. And when baby feeds more from one side, this breast will make more milk – and become bigger!