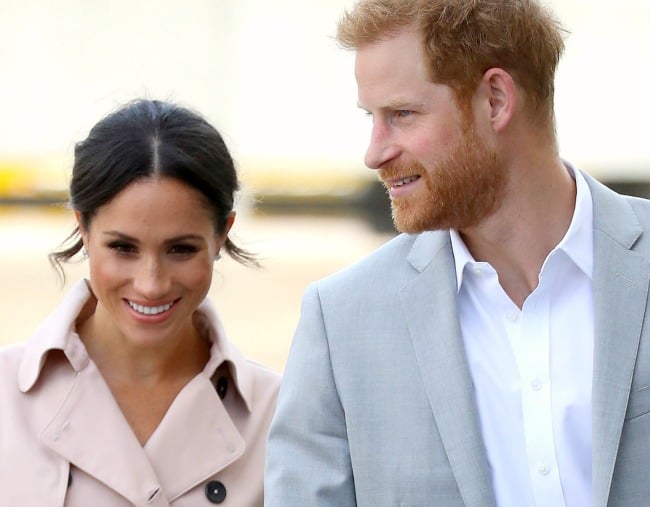 To catch up on all things 'royal family', check out our Royal Hub. We've got you completely covered.
There are many reasons why we voluntarily ogle at all the tiny details of Prince Harry and Meghan Markle's relationship.
Despite being royals – with very fancy, palace-dwelling lives, there's something so refreshingly 'normal' about the Duke and Duchess of Sussex.
They met on a blind date, they got engaged over roast chicken… in a cottage, and now we know that even their cute couple names for each other are fantastically simple.
According to a very important investigation by Hello!, it's been reported Prince Harry commonly refers to his wife as 'Meg', while she simply calls her hubby, 'Haz'.
The 33-year-old Prince was heard calling 'Meg' by this nickname during the 2017 Invictus Games reception in London and Markle's friend, Gina Nelthorpe-Cowne, confirmed to Daily Mail of her friend's pet name for Harry.
Now we know this information, can't you just imagine Meg and Haz walking around the storied halls of Kensington Palace Image doing oh-so-relatable married people things?
Observe:
"Can you please pass the butter Haz?"
"What time is family dinner again, Meg?"
"Haz… I think it's your turn to take the bins out…"