When anybody on Planet Earth gets engaged, there are two things people want to know almost instantly:

1. What does the ring look like? and 2. HOW DID THE PROPOSAL GO DOWN?!
Lucky for us, Prince Harry and Meghan Markle have answered both within a matter of hours after revealing to the entire world they were set to walk down the aisle next year.
(I mean, it's the least they could do for teasing us and keeping us guessing about their relationship for months, so… cheers, guys.)
First, the newly engaged pair stepped out for a photo op at Kensington Palace Gardens to flaunt their love and show off Meghan's engagement ring – all 2.5 carats of it.
It was then that Harry, 33, shared he knew Meghan, 36, was the one from "the very first time we met".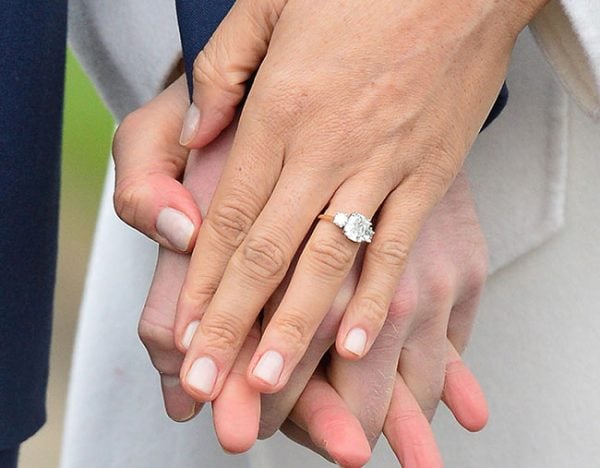 Then, in their first official sit-down interview, the duo shared told BBC journalist Mishal Husain all the nitty gritty details about how the proposal went down.
Including the moment Harry proposed to Meghan over a lavish meal of... roast chicken?
"It was a standard, typical night for us," Prince Harry began, when asked for details of how he proposed to the Suits actress.
"It was just a cosy night... we were just, roasting a chicken," Meghan said, before adding that Harry's proposal was an "amazing surprise".
"It was so sweet and natural and very romantic," she said.
"He got on one knee!"