For all your Meghan Markle, Prince Harry and Royal Family news in one convenient place, visit our Royal hub. It's a blast.
It's pretty common that we'll casually refer to Prince Harry as Hazza but apparently this is something we need to stop.
Like, right now.
It's recently come to our attention that the 33-year-old wasn't exactly chuffed when he was given the friendly moniker by mental health advocate and writer Bryony Gordon, who's a friend of Meghan Markle and has interviewed Hazza Prince Harry for her podcast Mad World.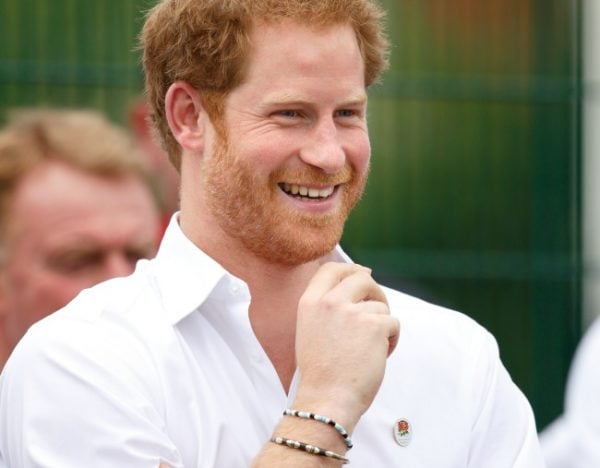 Appearing on UK talk show Loose Women, Bryony spoke about what it was like just 'hanging out' with the royal.
"[It's] like chatting with a mate on the sofa with a cup of tea," she said, which is when she tested out his new nickname.
"I was like can I call you Hazza, and he was like, 'ok....'."
Admitting that he "reluctantly" accepted and will "put up with it," he's not too keen on the casual name.
In comparison to other royal nicknames, Hazza is relatively commonplace and tame, and we can't imagine Bryony was first person to address him as such.
We know Prince Charles affectionately refers to Meghan as 'tungsten', Prince George used to call his grandma (Queen Elizabeth II to us) as 'Gary,' and according to Hello! Magazine, Harry's friends actually refer to him as 'Potter' after the character Harry Potter, so 'Hazza' isn't really that of an oddball name at all.
It's a bit of a pity because Prince Harry is just so formal, and we feel like we're better mates than that - but we'd like to send our apologies none the less, because friends respect each other.
Now, we wonder if we're chummy enough to jump on the 'Potter' bandwagon too?