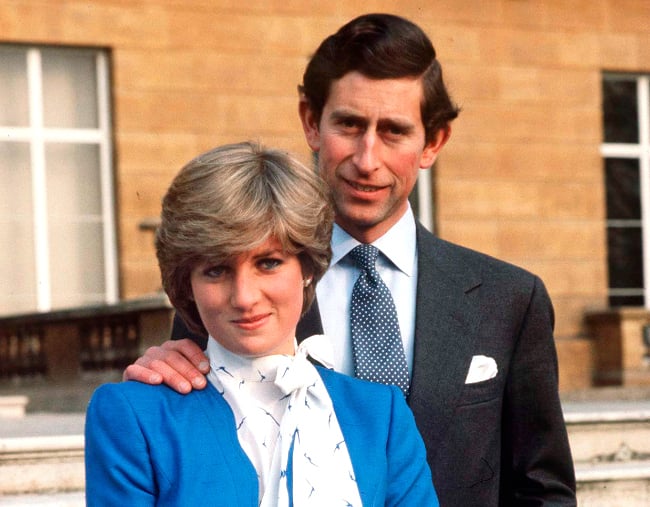 For everything Prince Harry, Meghan Markle and the Royal Wedding, visit our Royal Wedding hub. 
Whether you're a romantic at heart or a cold, bitter cynic, you can't deny Prince Harry and Meghan Markle are in love.
Vomit-inducing, sickly-sweet love. We tolerate it  – enjoy it, even – because they're beautiful, famous and royal.
Aside from their delightful backstory of being set up through friends, and how Prince Harry, 33, proposed to Meghan, 36, over roast chicken, the couple's body language says a lot about how they feel about each other.
As The Sun royal photographer Arthur Edwards pointed out, it's a refreshing, realistic brand of public affection we're not used to seeing from the Royals.
"It was obvious from the moment they first went public that Meghan was special," he said.
"I have covered almost every public engagement she and Harry have done so far and I have never seen a royal couple so tactile. They're always holding hands or he's pushing her hair back or putting his arm around her waist  – it's quite lovely to see."
Of course, there are many ways to show affection. So how does Prince Harry and Meghan Markle's body language compare to royal couples that came before them? How much have things changed?
Below, we deep dive into what body language experts from around the world have said about the way couples like Charles and Camilla, Wills and Kate and The Queen and Prince Philip interact with each other in public.
Queen Elizabeth II and Duke of Edinburgh, Prince Philip
If you've watched The Crown, you might feel like you know everything about the Queen and Prince Philip's relationship. But what about in real life?
The couple were married in November, 1947 and recently celebrated their 70th wedding anniversary. It's also important to remember times have changed since the conservative early days of the Queen's rule which called for more formal displays of affection than Prince Harry and Meghan's public relationship.
Body language expert Blanca Cobb told Cosmopolitan it's hard to know how the Queen and Prince Philip would interact with each other when they're alone, but their public body language is quite formal.
"Philip lets Elizabeth know how he feels by looking at her and being present physically to support and guide her, but they're generally reserved in the way they show affection," she said.
"She doesn't give him much attention, but I do think they have a deep affection for one another. That's probably as scandalous as it gets, but I would be interested to see what goes on when the cameras are off and they can be themselves without formality."
Body language expert Louise Mahler also told Now To Love, "When the Queen is with Prince Philip her face lights up, she smiles and we don't see that in any other part of her life. Her breath is low. Her eyes are bright. Her smile is wide. He relaxes her."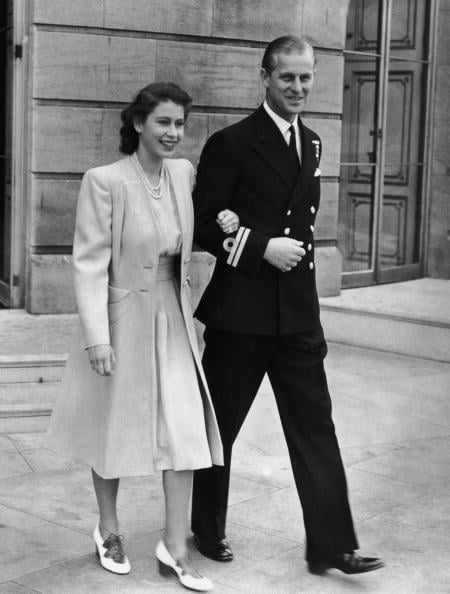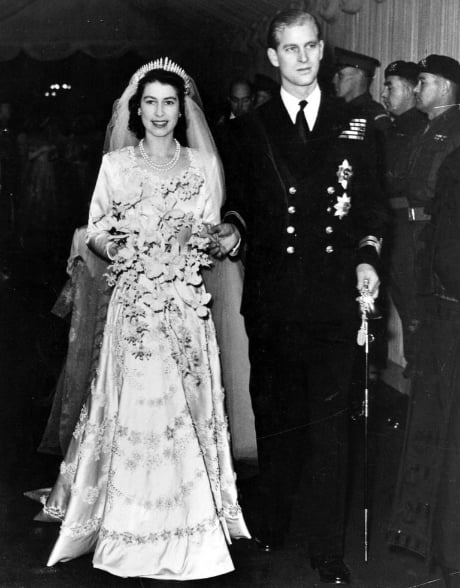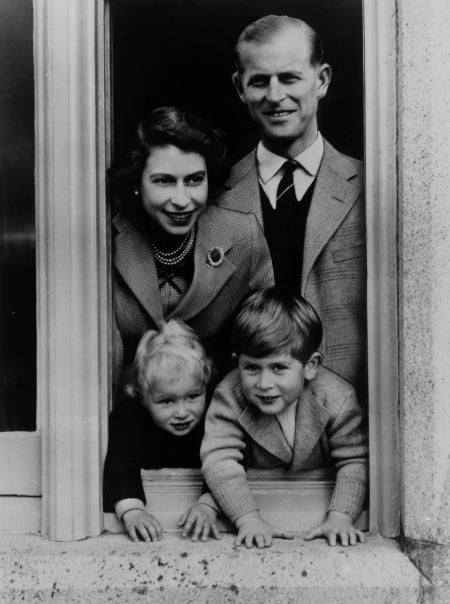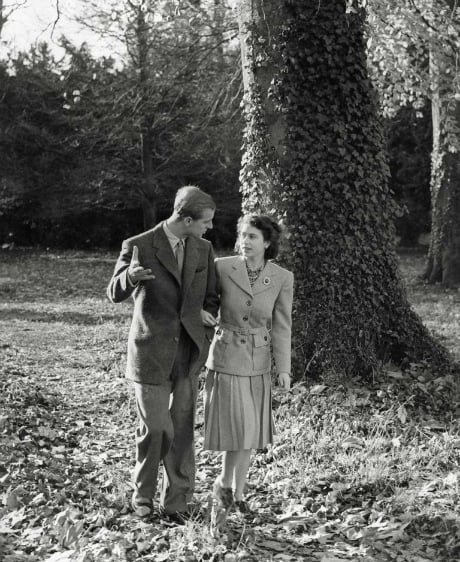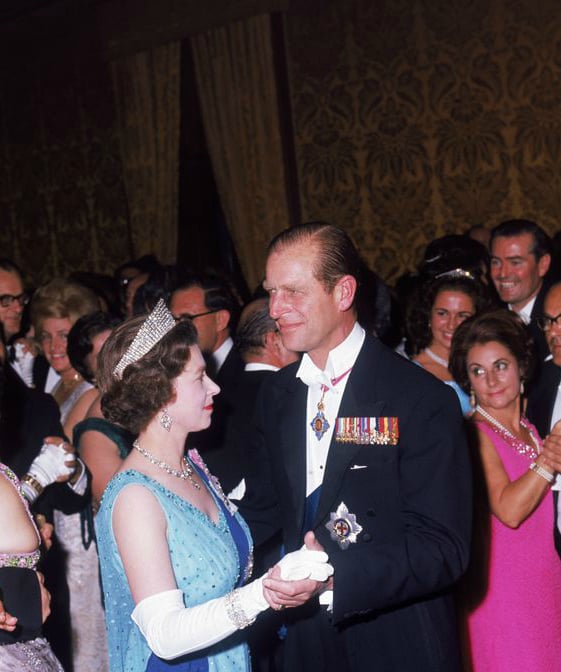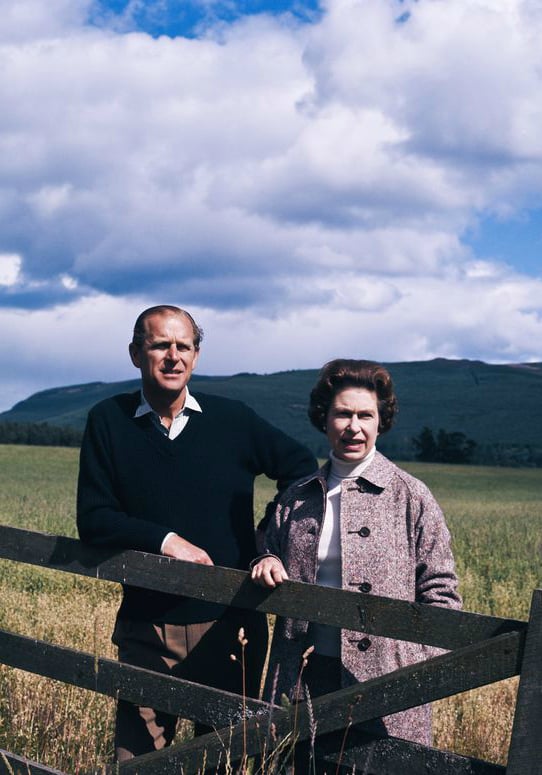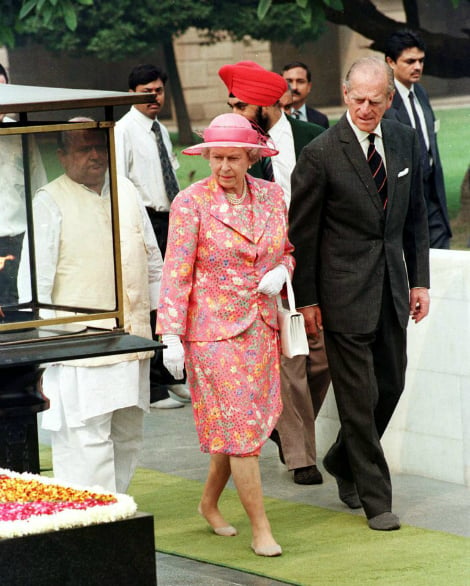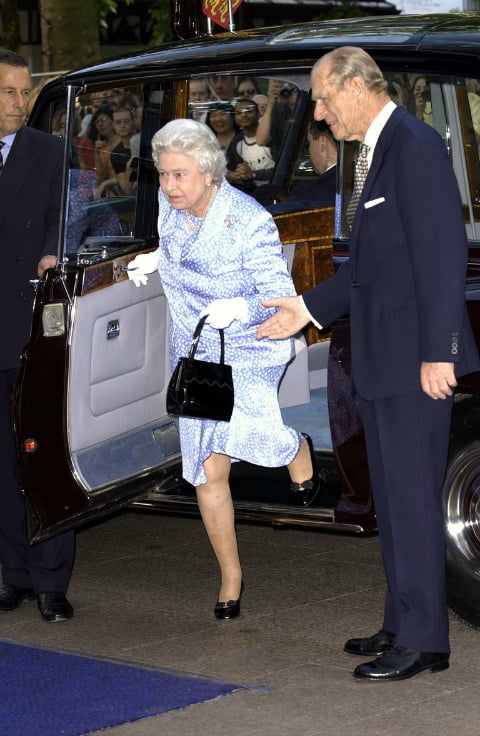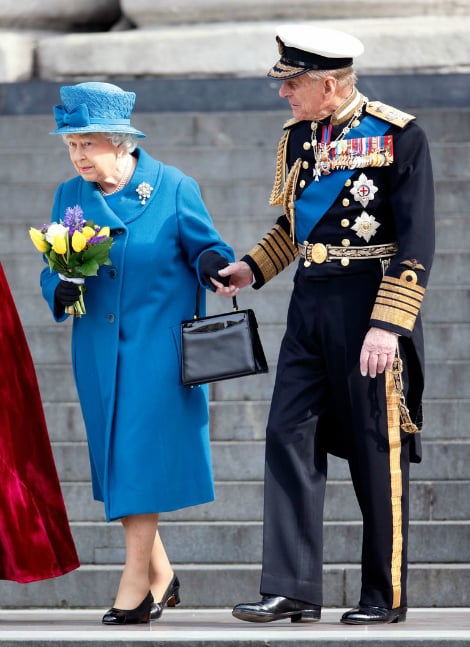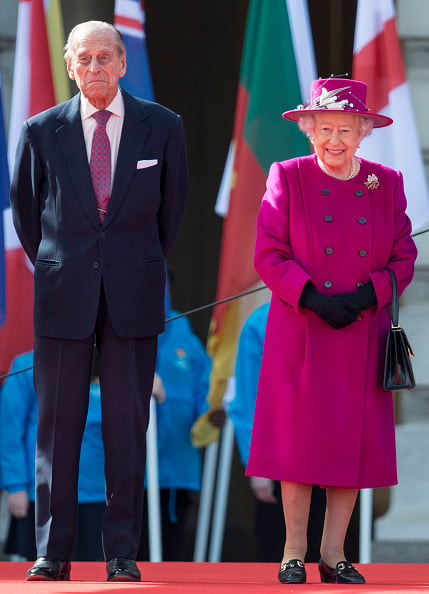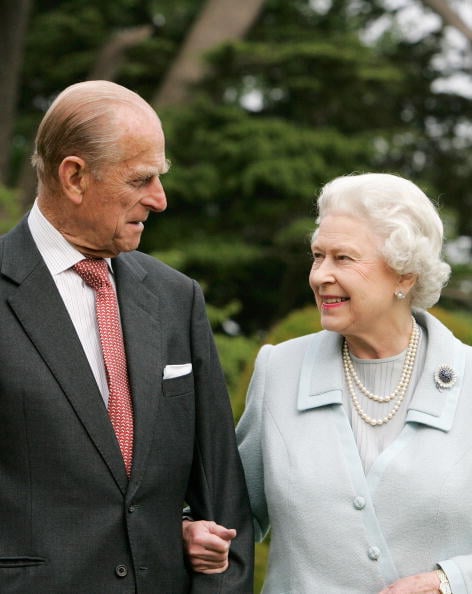 Prince Charles of Wales and Diana, Princess of Wales
In February, 1981, Prince Charles of Wales and Diana, Princess of Wales were interviewed to celebrate their engagement.
The couple were asked if they were in love. Diana replied "of course". Prince Charles, "Whatever 'in love' means".
Body language expert and psychologist Judi James said that awkward moment spoke volumes about their relationship.
"It's always easy to be smart in hindsight, but when you look at this couple's soap opera of body language throughout their marriage, and before their marriage, there were some clues there," James told International Business Times.
"[Now we can] spot [Prince Charles'] forced-looking smile and furrowed brow plus [Diana's] pursed lips and narrowed eyes, but at the time it did seem to be a romantic-looking shot.
"But her arm forms a barrier while she displays the ring to camera and her expressive eye expression [like that of her husband-to-be] looks measured and slightly unhappy."
Although James said the couple looked genuinely in love on their honeymoon in Scotland, later photos of the pair show them barely touching and looking at each other with indifference. Edwards said in the 12 years before they separated he only saw them hold hands on three occasions.
Fair enough, considering Diana said she and Prince Charles only met 13 times before they got married.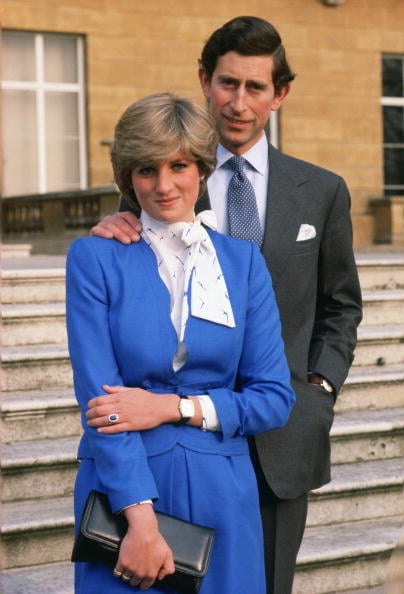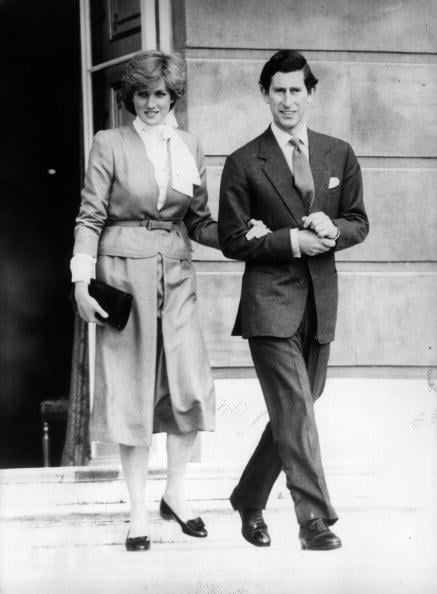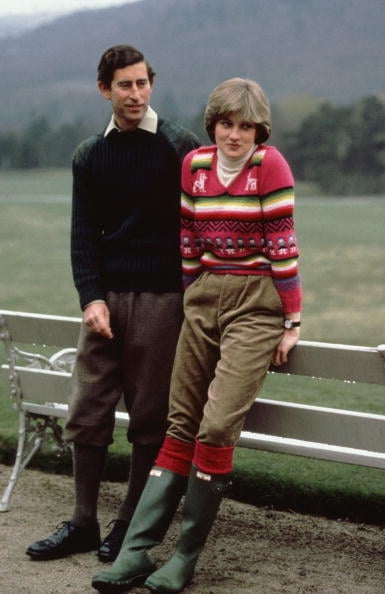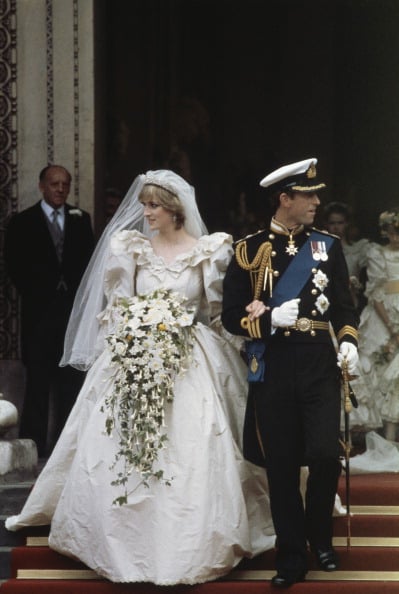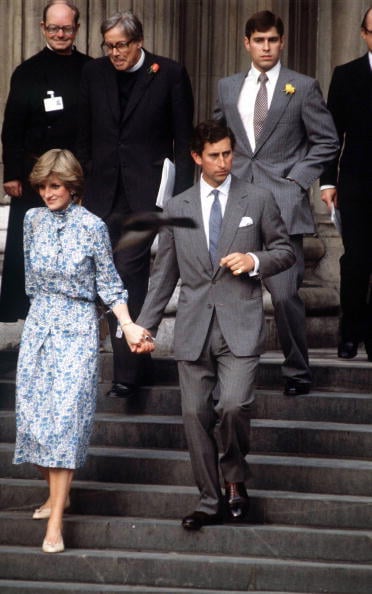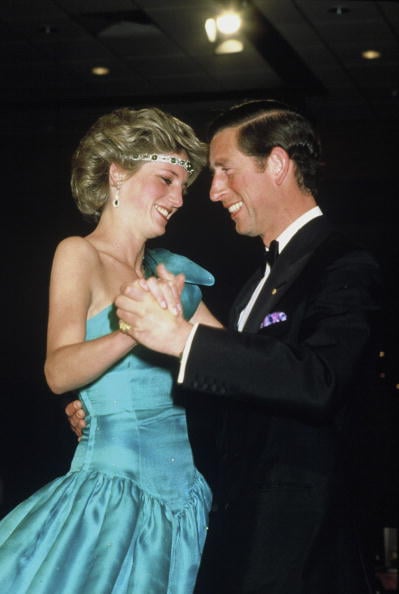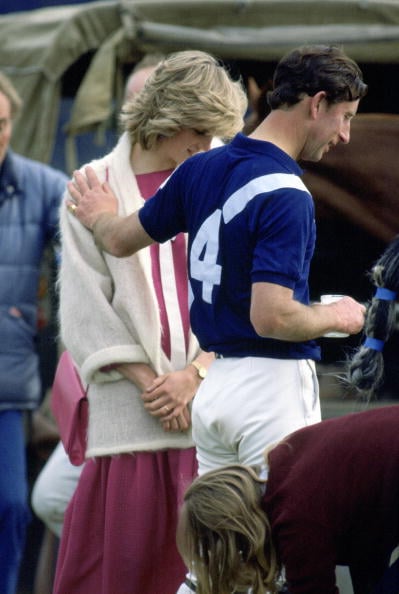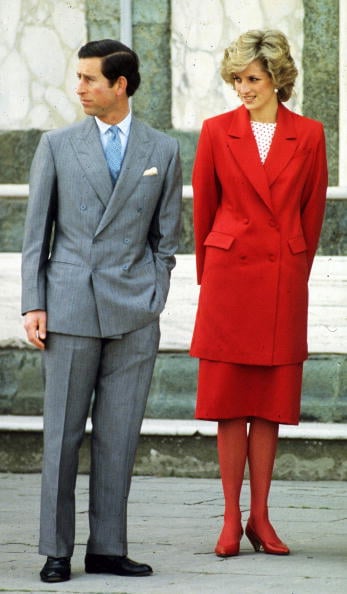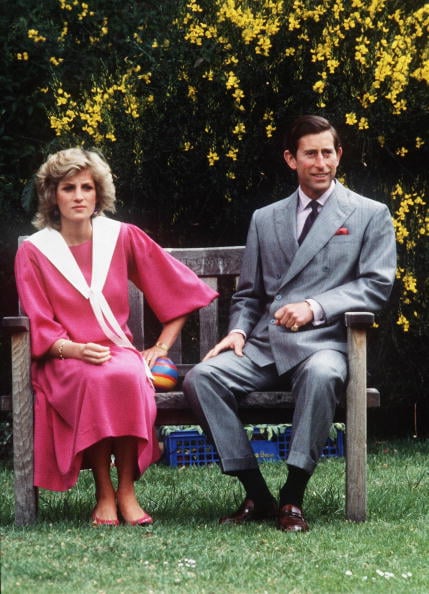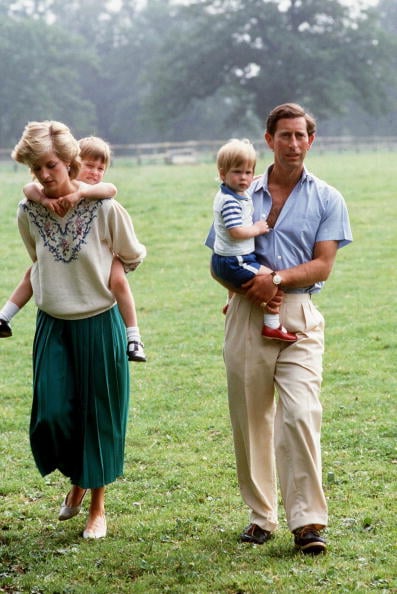 Prince Charles of Wales and Camilla Parker Bowles, Duchess of Cornwall
Prince Charles of Wales and Camilla Parker Bowles, Duchess of Cornwall's relationship is one of the most controversial behind King Edward VIII and Wallis Simpson. Prince Charles and Camilla dated in the 70's before either met their future spouses, and then started seeing each other again while both were still technically married.
Tonya Reiman, a body language expert, told Elite Daily the couple's body language indicates a steady, comfortable relationship.
"These two are closely mirroring one another and appear to have a healthy relationship," she said.
"She leans towards him and her feet point in his direction, indicating a close proximity comfort. They both smiling and the smiles appear genuine with cheeks and eyes somewhat raised."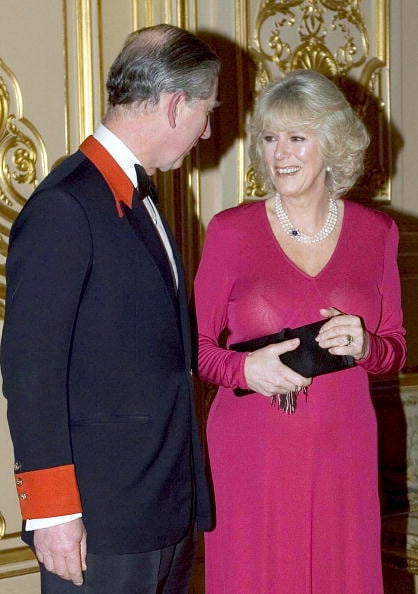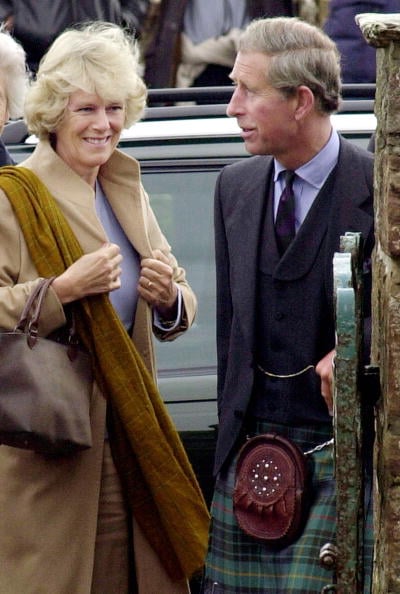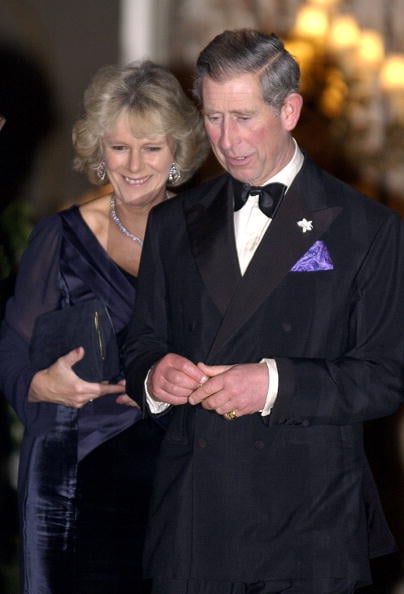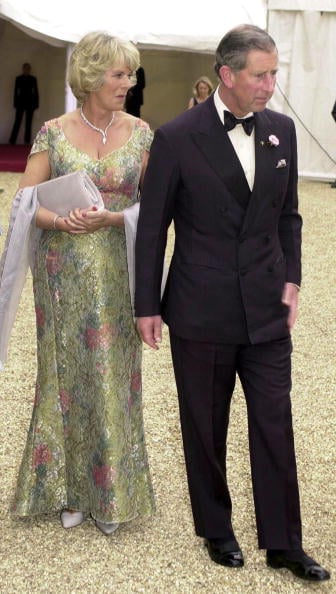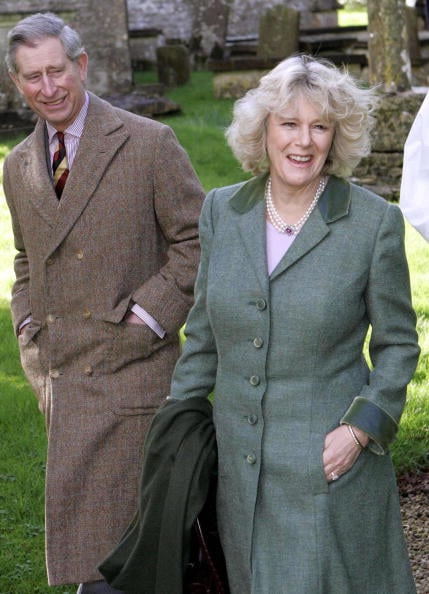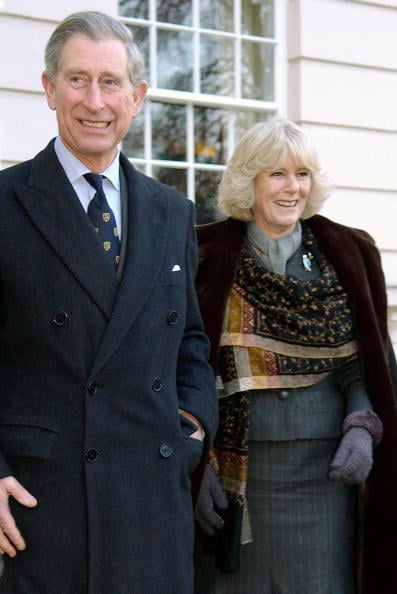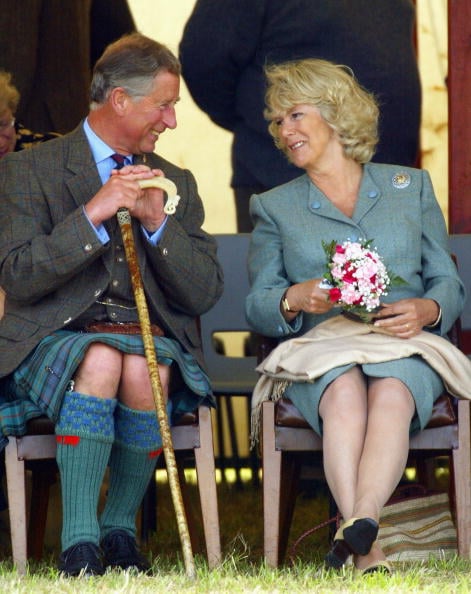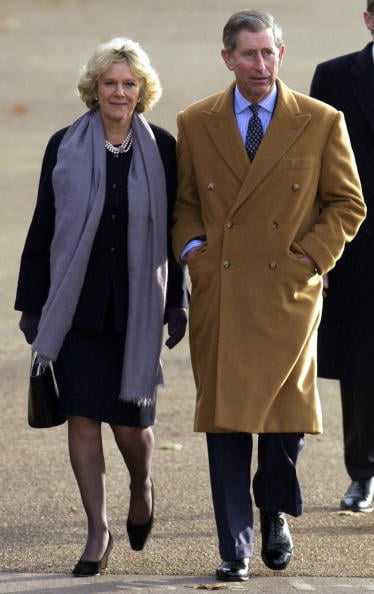 Duke of Cambridge, Prince William and Kate Duchess of Cambridge
The Duke and Duchess of Cambridge, Prince William and Kate were the original 'modern royals' before Prince Harry and Meghan. No one could ever doubt they adore each other, but the way they go about presenting their relationship to the public is understated.
"They lean together, they smile together. If he has his arm around her, she has hers around him. If he is leaning in, she is leaning in. If he is smiling, she is smiling. It is a picture of rapport," Mahler told Now To Love.
James told Gulf News their body language in their engagement photos showed the couple is "far more equal-status and less emphatic of the traditional male/female roles."
"While Diana looked shy and innocent beneath Charles's reassuring paw, Kate stands alongside her man oozing high levels of confidence and assured elegance. It's William who slightly mirrors his own mother's body language at the same event, using a shy smile, head-tilt and body-barrier gesture."
"It's all cuddles and woolly jumpers [in the second, informal shot]... it's exactly the sort of thing Diana could pull off but Charles — with his more formal and less spontaneous public displays of affection — never could."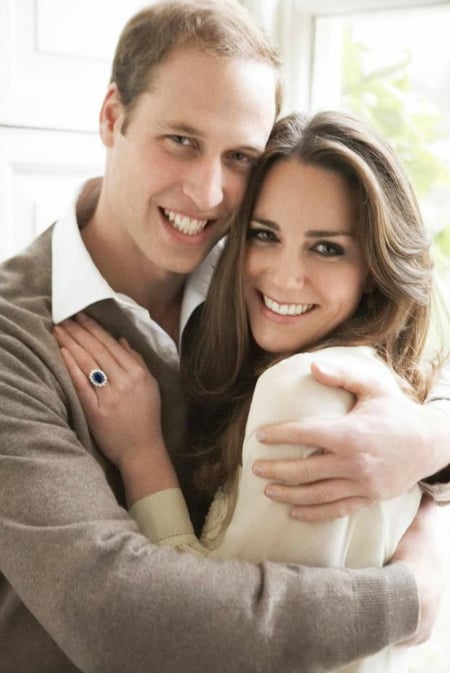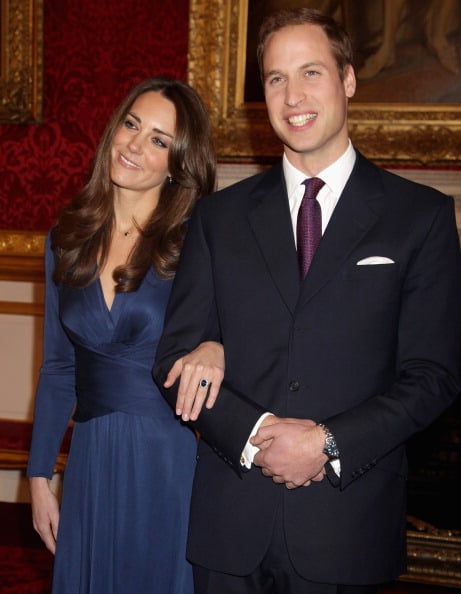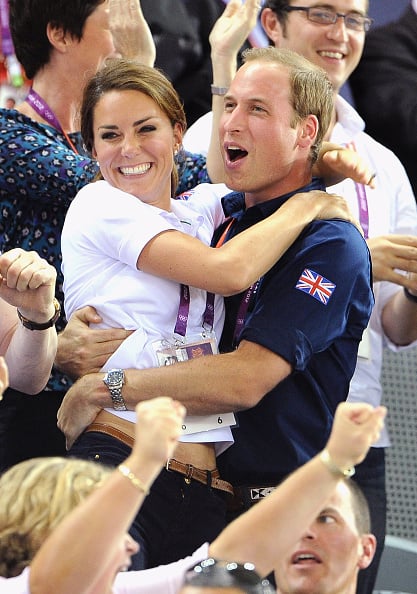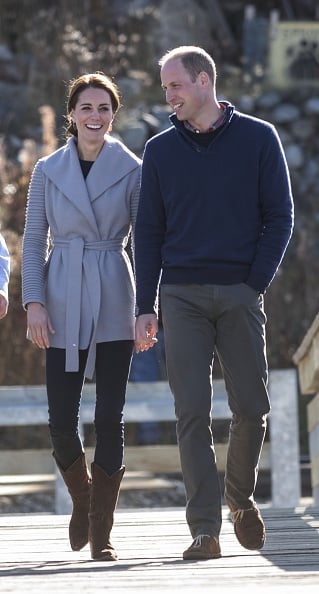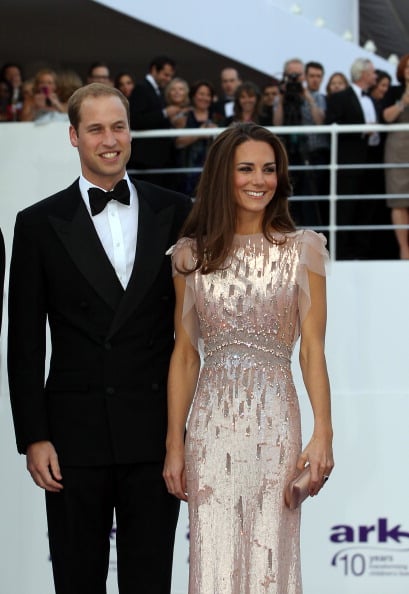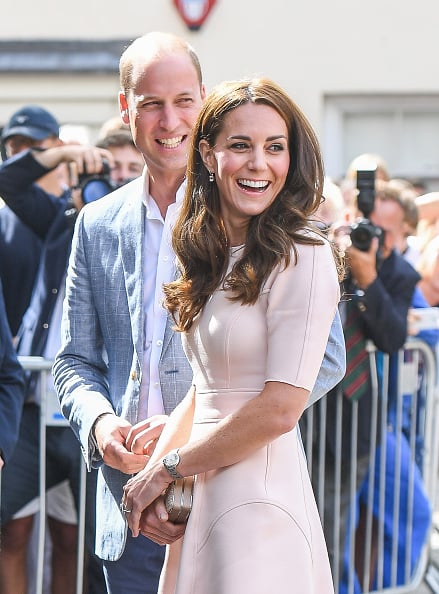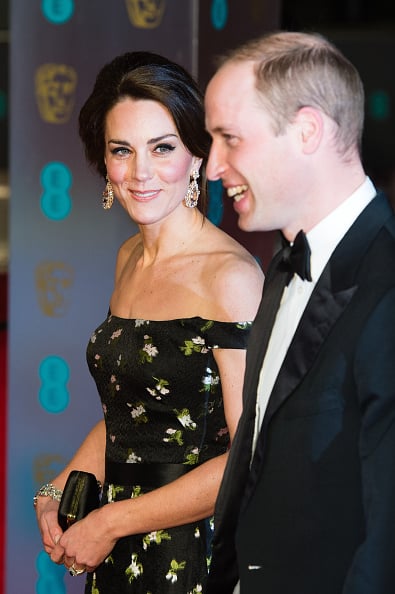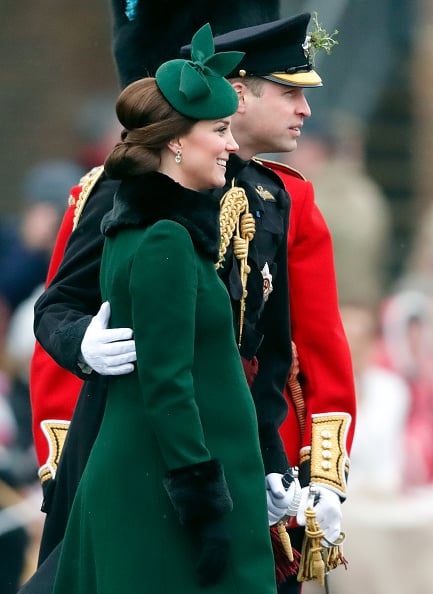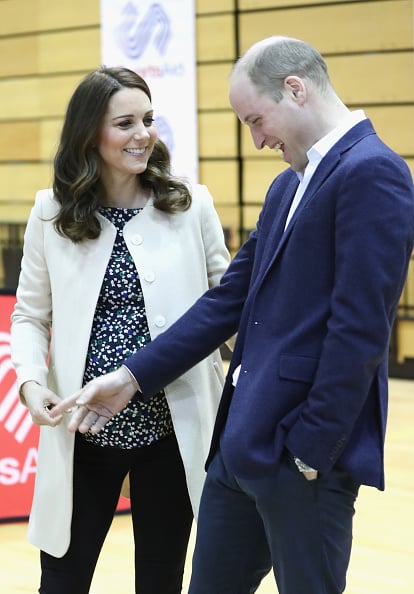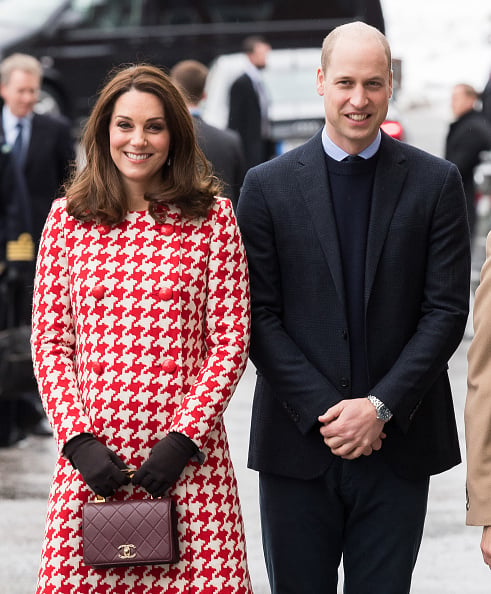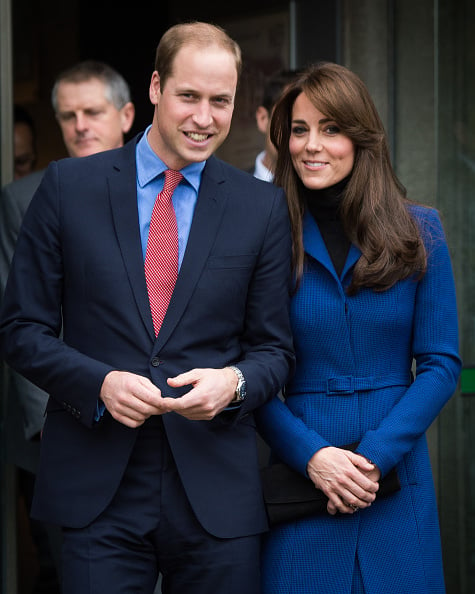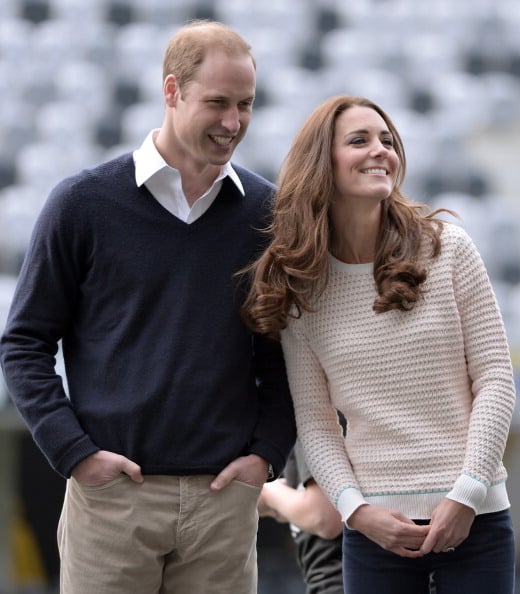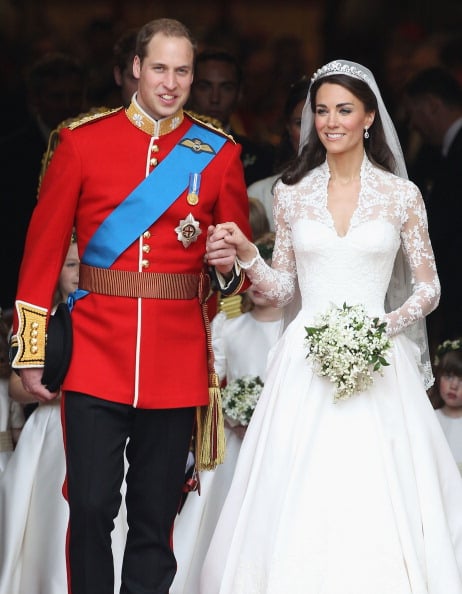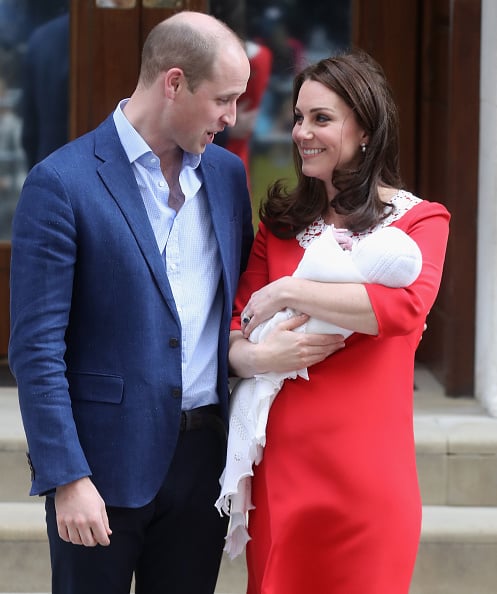 Prince Harry of Wales and Meghan Markle
Prince Harry and Meghan are undoubtedly the most touchy-feely of the royal couples. This could be for a few reasons - Harry's place in the monarchy or Meghan's experience in the public eye.
But 'human lie detector' Darren Stanton thinks it's because the couple are "truly in love and besotted with each other," he told The Independent.
He believes moments in their November, 2017 engagement video - Meghan clutching onto Harry's hand with both of hers, prolonged eye contact and smiling at each other - are perfect examples of that.
"A smile is the most faked emotion which can can conceal or mask boredom, fatigue or anxiety, but all of the footage I have seen of the royal couple comes over as being very genuine," he said.
"Their body language is open, their arms and hands continuously intertwined and the couple gaze adoringly at each other constantly – a clear difference from Charles and Diana, who rarely shared a glance. They are giggly, smiley and their body language indicates an intimacy."
The same body language is echoed in their public appearances. Both Prince Harry and Meghan maintain contact with a hand on the other's back or by holding hands, as if to protect each other.
Honestly, we could look at pictures of these two all day.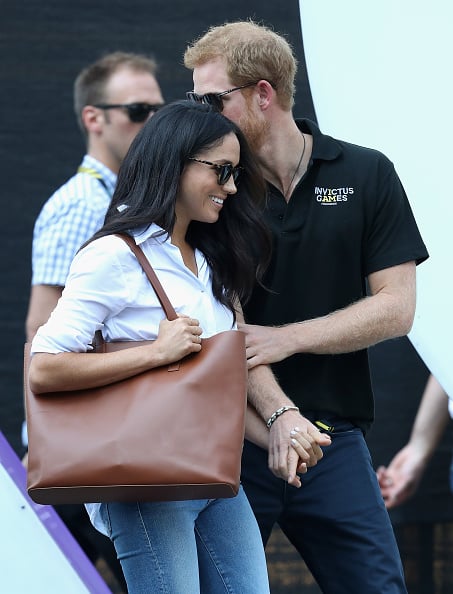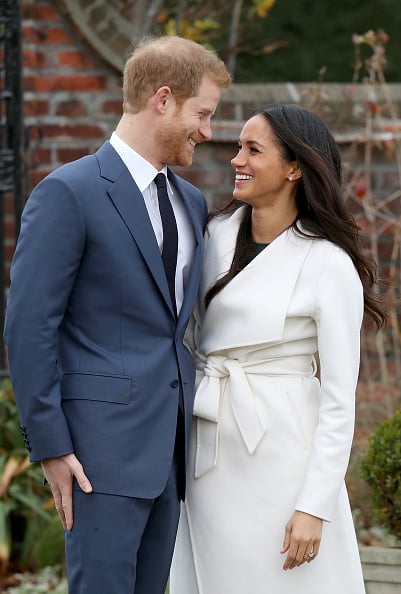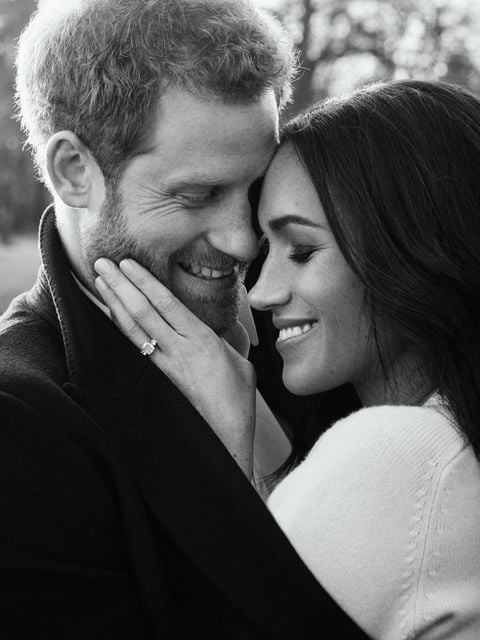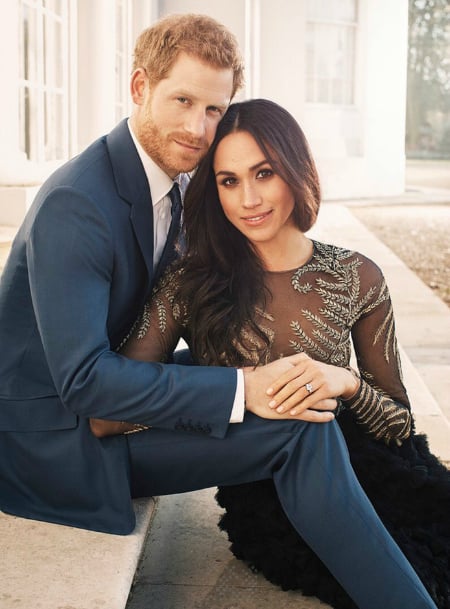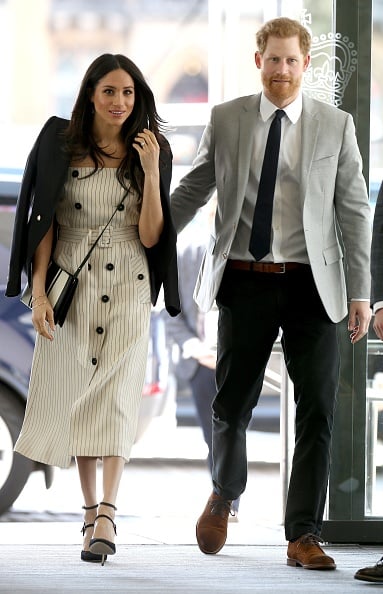 Who is your favourite royal couple through history? Tell us in the comments!
Images: Getty/Instagram.