1. Tonight's Married at First Sight promo confirms a long-running rumour about Troy.
The moment we kind of knew was happening is here, and despite all the possible spoilers, it's still just as sweet.
In the episode that should be alternatively titled, "In which everyone gets drunk and the sh*t hits the fan," it's the Grand Final Dinner Party and it is chaos. Just the way we like it.
One shot reveals Troy in bed with a light-haired woman who is most probably Carly, and who he has been rumoured to have been dating for weeks now.
Ashley is most definitely not a happy-chappy about this and chooses not to take it well.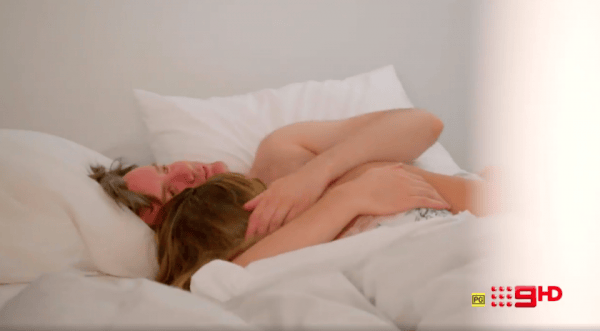 "We were friends!" shouts Ashley at another woman who again, is most probably Carly.
This comes after yesterday's episode in which Troy had a sudden realisation, with the help from his mother.
And now it looks like he made even more realisations very, very soon after that.
On the topic of Married At First Sight, we debrief on the moment Tracey shattered Dean's heart into a million tiny pieces. It was great. Post continues after audio.

2. The sex rules on Bachelor in Paradise are very different from those we've seen on The Bachelor.
In comparison to The Bachelor in Paradise, The Bachelor and The Bachelorette are almost PG.
This means that Bachie in Paradise will contain more sauce than all the McDonalds in Australia combined, and we are so excited.
So here's the thing, sexy times on The Bachelor / Bachelorette were always kept to an assumed level - did they, didn't they (Stu and Soph definitely did)?