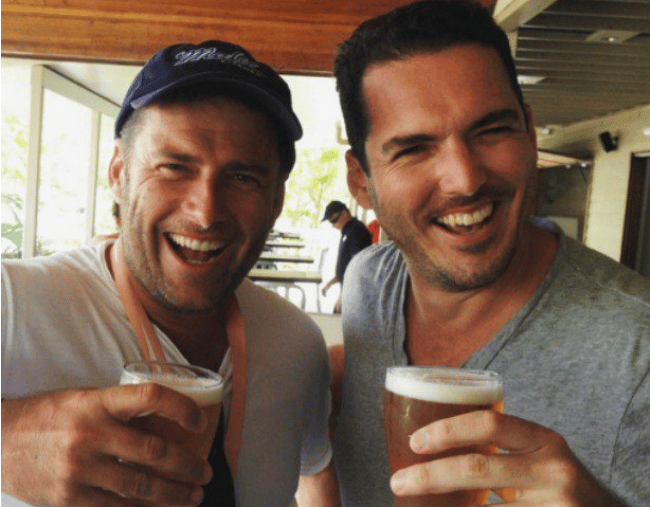 It's only March, but we're calling it. The Stefanovic brothers phone call saga is the Australian TV industry drama of 2018 – and everybody has an opinion.
So far a number of other media personalities have shared their thoughts on a loudspeaker phone call between Peter and Karl Stefanovic allegedly recorded by an Uber driver.
During the 45-minute conversation, we're told Karl, who was not in the car, said his Today co-host Georgie Gardner was "sitting on the fence" when it came to her opinions and needed to "step up" to stay on the show.
The early claims the conversation was recorded by the driver – and the fact he shopped the story around before selling it to New Idea, have celebrities divided on who should be facing the blame.
Waleed Aly
While The Project co-host Waleed Aly told Monday night viewers "nobody came out looking great", he said the driver needed to be held accountable.
"We do all talk about work colleagues and it's a privacy issue," Aly said. "I mean there is nothing wrong with these two guys talking about someone they work with.
"The criminal here or the person who is at fault is someone who has intruded on that conversation. That's the problem."
Before the Uber call was made, it was already clear Georgie Gardner and Karl Stefanovic weren't best friends – but that's okay too. Post continues.
Aly added the build-up before the details of the conversation were actually reported made the whole situation worse.
"In the end when all this was supposedly revealed, and we have no idea if it is even accurate, right?" he said. "But when all that's revealed, it wasn't even that big a deal."
Steve Price
Fellow Project pannelist Steve Price went one step further, essentially saying Australians should have the right to "bag" whoever they please, whenever they please.
"These days you really cannot say anything," he said on the show. "You have to stop yourself whenever you're referring to another individual and really think twice about it."
"In the old days you could spray people all you liked, nothing ever happened and no one dragged you off … and you could bag people and swear about them."
Jessica Rowe
Outgoing Studio Ten host Jessica Rowe – who also used to work at Channel Nine – held the opposite opinion to Aly's, blaming the brothers for having their conversation in front of others.
"I don't think these two [Karl and Peter Stefanovic] are victims," she said on the show on Monday.
"If you have nothing nice to say about someone, do it behind closed doors. Do not do it on speakerphone where people are listening."
The mum-of-two also spoke highly of her fellow "incredible" journalist, Gardner, countering that "she is not neutral about anything".
"She's strong, she's committed, she's passionate."
"I'm sick of blokes saying negative things about women."