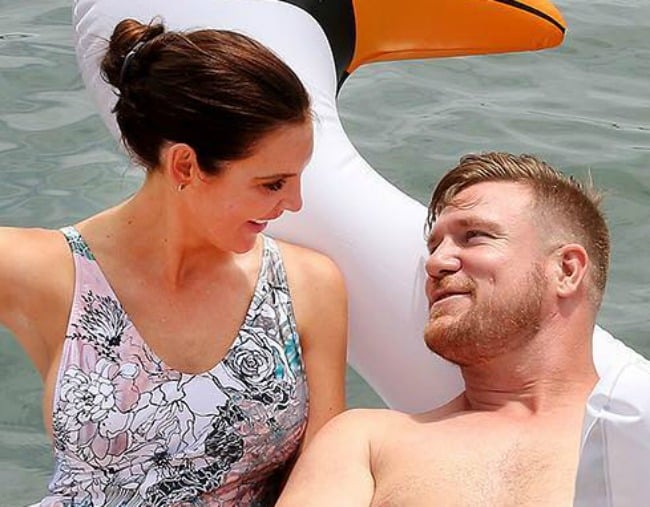 1. Wait. Are Married At First Sight's Dean and Tracey actually getting back together?
So MAFS's Tracey Jewel and Sean Thomsen are no longer together, and thus another couple bites the dust… kind of.
Proving that the saying, "when one door closes, another opens," Tracey might have hinted to New Idea that she has plans to reunite with her television husband Dean Wells. (Because it turned out so well the first time.)
Speaking to the publication, Tracey said that despite their televised, and disastrous, split, she's still been keeping tabs on Dean.
"I hear what he's up to – it's hard not to," she said. "I'm sure he'll be happy to hear about this break-up. I reckon he will [call me].
"Dean will always have a soft spot in my heart and who knows?
"The way me and Dean ended things, you never say never. Some couples can take a break and have some space and come back."
We guess all we can say is… watch this space?
2. Benedict Cumberbatch will refuse any acting roles where women aren't paid equally. Is our new favourite human.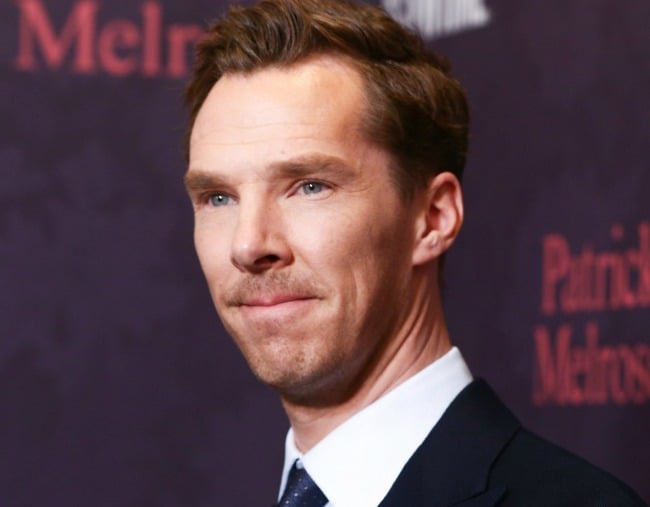 When Frances McDormand ended her Oscar's Best Actress acceptance speech with "inclusion rider" two things happened.
First, we all had to Google the term (something actors can put in their contracts to demand equality and diversity on set) and second, it got us thinking about how male actors can use their sway for the benefit of their often underpaid female costars.
Now, British actor Benedict Cumberbatch has come through with the type of pledge we were all hoping would follow.
In an interview with Radio Times, the 41-year-old said he wouldn't take a role where the leading lady wasn't paid equally - and encouraged others to do the same.
"Equal pay and a place at the table are the central tenets of feminism," he said.
"Look at your quotas. Ask what women are being paid, and say: 'If she's not paid the same as the men, I'm not doing it.'"
Move over Ryan Gosling, we have a new favourite human.
3. Kim Kardashian says surrogacy was "the best decision" she ever made.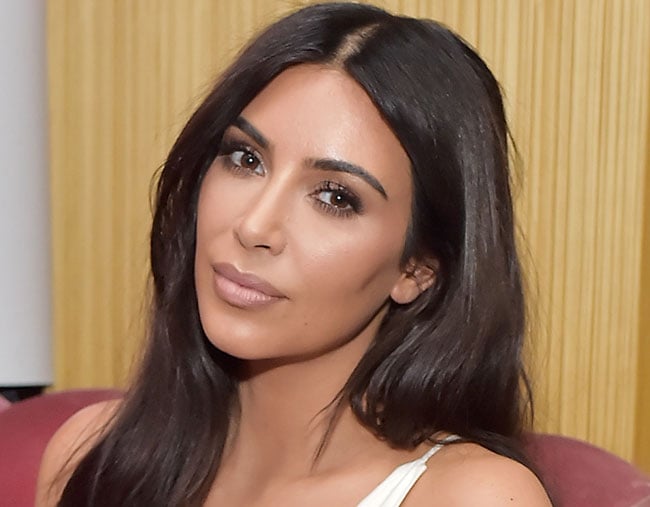 Kim Kardashian enjoyed her surrogacy experience with three-month-old daughter Chicago so much she's thinking about having a fourth child with husband Kanye West.
The 37-year-old told Live with Kelly and Ryan hosts one major benefit to surrogacy has been that breastfeeding was taken away as an option, and so she's had more time to focus on her older kids, North, almost five, and Saint, two.
"I would have maybe one more [child]. I really, really enjoyed the surrogacy process," she said in Friday's episode.
"I will say, when it came to the breastfeeding time, I was like, 'Okay, this is the best decision I ever made.'
"It's a game changer, having to not go through [nursing] every few hours. I can spend so much more time with the older kids and getting them used to the baby."
4. Rihanna answered why she wasn't invited to the royal wedding in the most Rihanna-esque way.

Once upon a time, AKA in 2016, Rihanna and Prince Harry met at a Barbados National HIV/AIDS Commission. This, in the land of the Internet, means that they must obviously be best friends.
Unfortunately a certain Access Hollywood reporter made such an assumption and had to learn the hard way, that, uh, that's not how friendships work.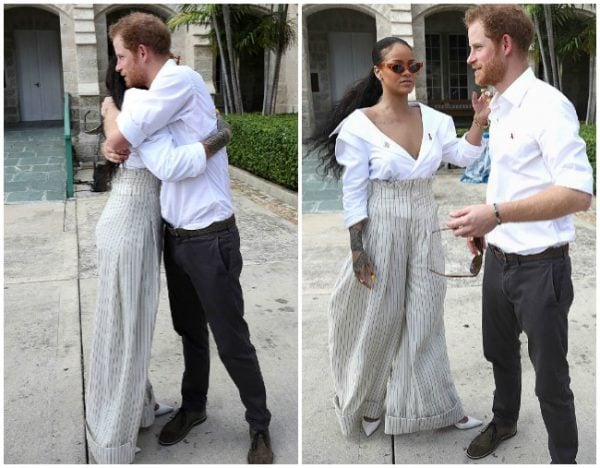 Surprised that Rihanna wasn't invited to the May 19 nuptials, the interviewer asked why Harry left her off the invite list.
"Why would you think I'm invited?" asked the 30-year-old singer and beauty entrepreneur.
"I don't know... you met him?"
When you get roasted by @Rihanna ???????? Riri is clearly not keeping up with the #royalwedding! pic.twitter.com/xeJQePcVi0

— Access (@accessonline) May 11, 2018
"Ok, you met me, you think you're coming to my wedding?" she asked, before adding, "Am I invited to your wedding?"
"I mean you'll get the invite..." responded the reporter.
"Oh girl... maybe I should feel a way then..." said Rihanna, while flipping her hair.
For a running tally of which celebrities are actually invited to the royal wedding, watch the video here:
5. Jessica Mauboy has brilliantly hit back at Ryan Reynolds' swipe at Australia.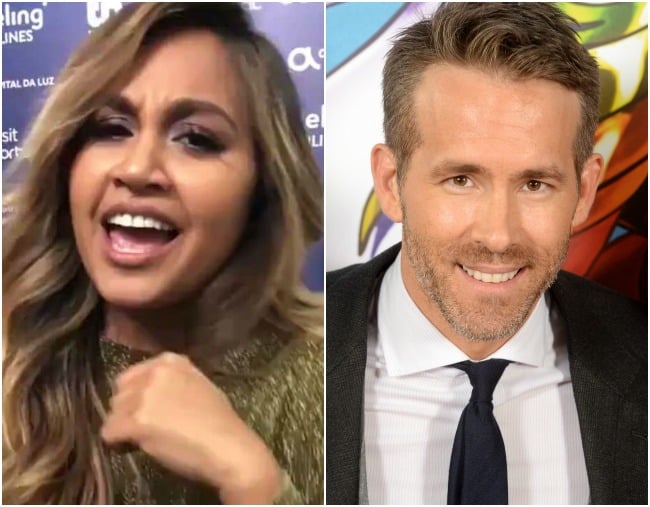 Last week in the lead-up to the Eurovision grand final, Deadpool star AKA Ryan Reynolds, took a lil' dig at Australia.
The 41-year-old shared a tongue-in-cheek video on Twitter, featuring himself dressed as his Marvel character, in a bid to get Canada, his homeland, into Eurovision.
"Don't give me that crap about Canada not being part of the European family. You let in Australia and they're barely on the planet," he said in the video.
Now, Jessica Mauboy has issued a cheeky comeback to Reynolds on Twitter.
For the breakdown of Jessica's Twitter reply read our full story.