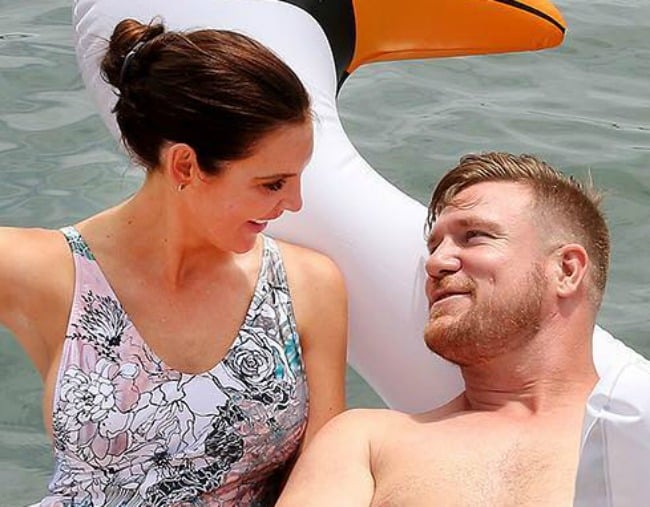 1. Wait. Are Married At First Sight's Dean and Tracey actually getting back together?
So MAFS's Tracey Jewel and Sean Thomsen are no longer together, and thus another couple bites the dust… kind of.
Proving that the saying, "when one door closes, another opens," Tracey might have hinted to New Idea that she has plans to reunite with her television husband Dean Wells. (Because it turned out so well the first time.)
Speaking to the publication, Tracey said that despite their televised, and disastrous, split, she's still been keeping tabs on Dean.
"I hear what he's up to – it's hard not to," she said. "I'm sure he'll be happy to hear about this break-up. I reckon he will [call me].
"Dean will always have a soft spot in my heart and who knows?
"The way me and Dean ended things, you never say never. Some couples can take a break and have some space and come back."
We guess all we can say is… watch this space?
2. Benedict Cumberbatch will refuse any acting roles where women aren't paid equally. Is our new favourite human.