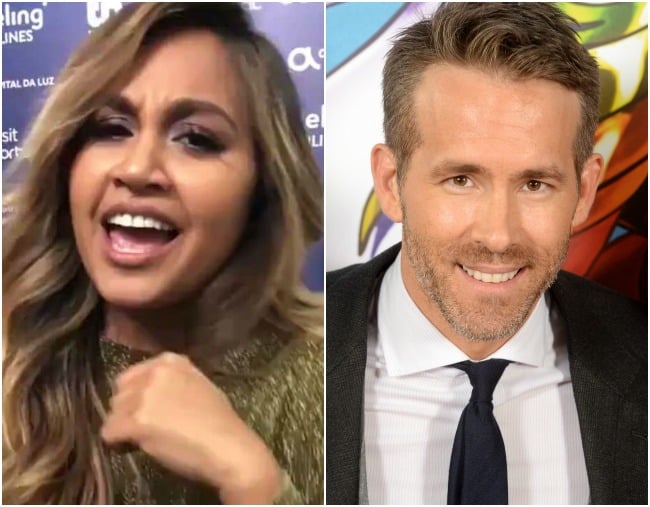 Here's a little story that involves a sardonic superhero, Jessica Mauboy, a whole lot of glitter, a saltwater crocodile, and a sleeping moose.
You see, last week in the lead-up to the Eurovision grand final, Deadpool AKA Ryan Reynolds, took a lil' dig at Australia.
The 41-year-old shared a tongue-in-cheek video on Twitter, featuring himself dressed as his Marvel character Deadpool, in a bid to get Canada, his homeland, into Eurovision.
You've awakened a sleeping moose, Europe. #deadpool2 pic.twitter.com/ZgpTUwLAJZ

— Ryan Reynolds (@VancityReynolds) May 8, 2018
"Don't give me that crap about Canada not being part of the European family. You let in Australia and they're barely on the planet," he said in the video.
"Our generous gift of Celine Dion alone should earn us an invite."
Yes, well. We can't argue with that.
Anyhoo, now Jessica Mauboy has issued a cheeky lil' comeback to Reynolds on Twitter.
Hey there @VancityReynolds, BIG LOVE from 'barely on the planet' Australia. ???? #Eurovision #WeGotLove pic.twitter.com/lmeRif465P

— Jessica Mauboy (@jessicamauboy) May 11, 2018