In 1983, when casting for their first ever film together, Joel and Ethan Coen were struggling to find anyone that suited the lead role of Blood Simple.
In an interview in 2015, Joel Coen confessed they "were losing hope of finding anyone for the role."
In the tail end of the audition process, a 24-year-old by the name of Frances McDormand walked in. She auditioned, they wanted her, and she refused a call back.
She had "promised to watch her then boyfriend make his two-line debut on a TV soap", she later told AFP. She wasn't coming back.
"That's why [he] hired me," she joked in that same interview, "because I said no."
That meeting was the beginning of Frances McDormand and Joel Coen's enduring working relationship and loving partnership. This year, they will have been together 35 years. In an industry where marriages are often born from working relationships, and an industry where said marriages rarely last longer than a handful of years, it would appear McDormand and Coen have carefully dodged every stereotypical Hollywood trap.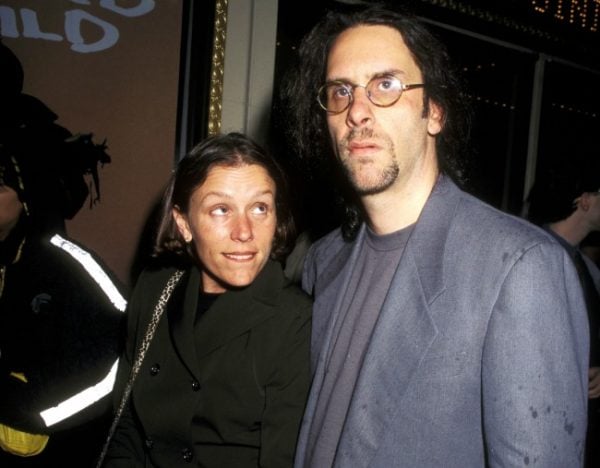 For one, they often duck the limelight. McDormand seldom partakes in press junkets; her name and face rarely brandished across tabloid headlines. Both Coen and McDormand, instead, are known far more for their love of their craft than their yearning for stardom.
Though they moved in together almost right away, it took the couple 10 years to marry. When they did, Coen gave McDormand the wedding ring once owned by his ex-wife, which she then took on as her own. The New York Times noted last year McDormand felt the jewellery shouldn't go to waste.
In that same interview, McDormand she was taken by total surprise upon meeting Coen; this was a person, she recalled, that she would be able to work with, love, and not be intimated by.
"It was a revelation that I could have a lover who I could also work with and I wasn't intimidated by the person," McDormand said, acknowledging her previous relationships had been dogged by unequal power dynamics and feelings of subservience.
"But that didn't happen with Joel. It was: Wow! Really! Oh, my God! I can actually love and live — not subvert anything, not apologise for anything, not hide anything."
In 1995, they adopted their son Pedro from Paraguay (McDormand herself was adopted, too. Since that moment she has been fiercely protective of their privacy, telling the New York Times in 2003 she always struggled with being asked for autograph when her son was around.
Why you need to get yourself to the movies to see Three Billboards Outside Ebbing, Missouri. Post continues after audio.

''I was taking him to preschool on the bus at the time, and people would interrupt us as if he weren't part of the equation,'' she said. ''I really don't like that. He asked me: 'Why don't they talk to me? Why don't they want my autograph?'"
In 1997, along with Joel's brother, Ethan, both McDormand and Coen won Oscars for their respective roles in Fargo; McDormand for Best Actress, the Coen brothers for Screenplay and Editing.
Some 21 years later, the couple sat in their seats at the 90th Academy Awards, their son Pedro proudly beside them.
Standing on stage, her second ever Oscar in hand, McDormand paid tribute to her husband and son:
"These two stalwart individuals were well raised by their feminist mothers. They value themselves, each other, and those around them. I know you are proud of me, and that fills me with everlasting joy."
Thirty-five years on, with dozens of films under their belt and six Oscars between them, Frances McDormand and Joel Coen are the most quietly powerful couple in the business, perhaps their greatest achievement of all a marriage that has defied the Hollywood curse.
"I think it's having different stories to tell each other," she said in 2015 of the secret to their long lasting union.
"Although we have often collaborated on films, we have both had really autonomous careers and so we have always had new things to tell each other."