Last night, Married at First Sight viewers across Australia watched Tracey Jewel dump her 'husband' Dean Wells.
As Dean and his (now ex) 'wife' faced each other at the vow renewal ceremony, the 40-year-old creative director from Sydney told Tracey he loved her.
Then… BOOM.
READ MORE: The Twins recap Married at First Sight: Tracey just hit it and quit it.
Tracey, 34, who is a marketing consultant from Perth, told Dean she doesn't want to continue their relationship outside the experiment.
And (we never thought we'd say it about the man who was two-timing with fellow contestant, Davina Rankin) but we feel a little… sorry for him.
Now, Dean's opened up about what he was thinking as he walked away from Tracey, leaving her wearing white at the 'altar', her hand to her mouth, replaying in slow motion what she'd just done (we imagine).
We debrief on WHAT JUST HAPPENED between Tracey and Dean. Post continues after audio. 
"I was really confident until she turned around and said, 'You don't deserve me'," he told The Fix.
"As soon as those words came out of her mouth, I was like, 'What's going on here?' I wasn't expecting that at all."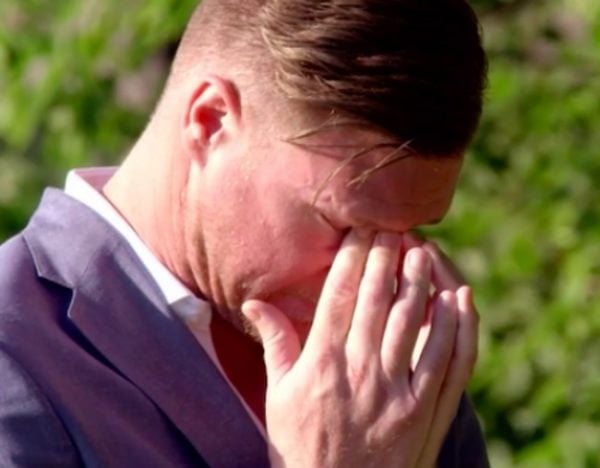 He said the pair were given no time to talk about Tracey's decision, and that the shock was compounded by producers quickly putting the pair into separate cars and sending them off.
"Then Tracey kind of got ushered off into her car and driven off," Dean said.
"Not long after that [the crew] were just kinda like, 'Oh well, that's it, Dean. See ya later,' and I got put into a car and was driven off to my hotel."
On his way back to the hotel, Dean said Tracey tried to call him but he "didn't really feel like talking".