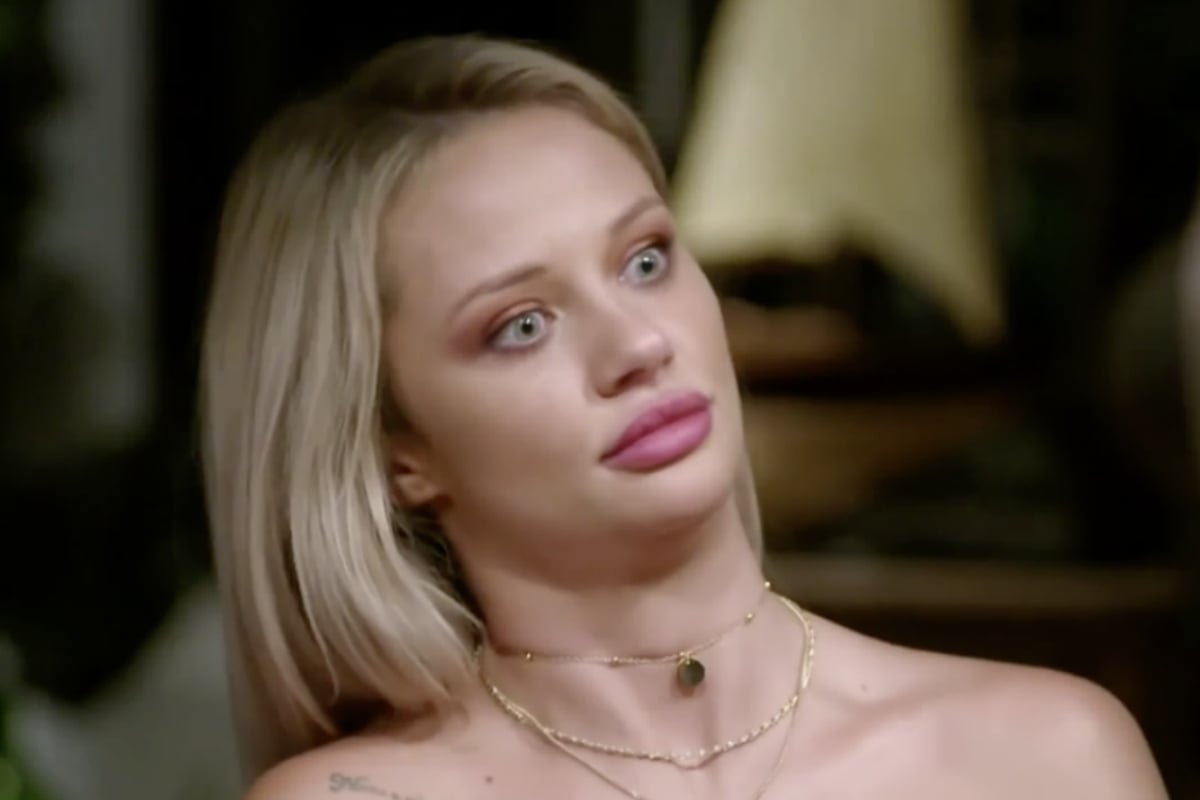 1. The confrontation between MAFS' Tamara and Jessika we never got to see.
Just in case you needed more MAFS gossip in your life, the reality TV gods have delivered.
In case you missed it, on Wednesday night the couples of Married at First Sight were introduced to intruders Tamara and Dan, and Susie and Billy, at the weekly dinner party.
Also on Wednesday night, Jessika flirted with Nic and Dan… two men who are definitely not her husband.
But there was one scene we didn't see, where Jessika approached Tamara about the fact that she was trying to snag her hubby.
Talking to 9Honey, Tamara said she was having precisely none of it.
"I was like, 'No, not talking about it. Don't wanna say something I regret. Don't even know you.
"But I can obviously notice there's something going on here. I can tell you're making eyes at my husband.'"
When she tried to ask Dan if the whispers were true, he apparently wasn't up for the conversation.
Dan told the publication: "At the dinner table, I happened to be sitting next to Jess and her hubby and I just remember she just grabs the red wine and pours me a glass before she pours her husband one."
"Tam was pretty pissed off," he continued. "She did come and sit on my lap the once but I had to actually get her off because I was busting for a piss."
2. Apparently Kylie Jenner's partner, Travis Scott, has cheated on her… and wtf is going on?
 

View this post on Instagram