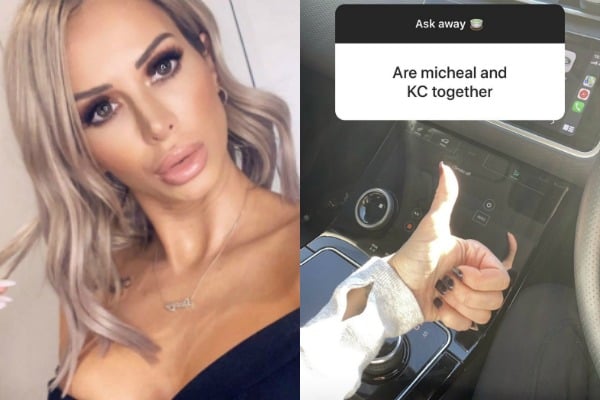 To catch up on all the MAFS 2020 recaps and gossip, check out The Twins recaps and visit our MAFS hub page. And sign up for our Recaps newsletter to get them straight into your inbox.  
Hello.
We have a very important public service announcement to share.
Stacey from Married At First Sight is answering all the questions she's definitely not allowed to answer on her Instagram right now, and goodness, we have never needed anything more.
Yes, despite the fact the reality show isn't wrapping up for a few more episodes, Stacey has shared some insights into her relationship with her MAFS husband Michael and what went down during the reunion episode.
WATCH: This is what the Married At First Sight experts are really like. Post continues below.
When asked whether she is currently dating anyone, Stacey confirmed that she's single and no longer dating Michael.
"I'm not with anyone. I'm literally just chilling. Hopefully someone amazing comes along. Otherwise, it's just me and the boys," the 27-year-old responded, before adding that she would rather "swallow acid and die" before getting back together with Michael.
During the Q&A session, Stacey was also asked what happened between her and Michael.
"You'll see at reunion," she replied.
"[Michael] thought I cheated on him. Mikey comes back [to the show] for 20 seconds of fame. That's pretty much it."
She also shared that Michael gifted her a handbag during their time on the show. She's now planning on selling the bag and donating the profits to charity.
When asked if she's friends with fellow contestant Hayley, who allegedly kissed Michael during their time on the show, Stacey responded: "I'm not going to stoop to her level and say anything mean, but no, we are not friends".