To catch up on all the MAFS 2020 recaps and gossip, check out The Twins recaps and visit our MAFS hub page. And sign up for our Recaps newsletter to get them straight into your inbox.

Holy mother of cheating scandals.
During Sunday night's episode of Married At First Sight, Vanessa teased another cheating scandal apart from Michael and Hayley and pop the kettle on because Connie has tea.
This morning on radio with Hit 96.9 Goulburn Valley Connie confirmed her (fake) husband Jonethen hooked up with another (fake) bride during the experiment and excuse us, Channel Nine, why did we not see this?
The MAFS experts take their jobs very seriously. Post continues below video.
"There was an almost couple swap between KC and Jonny that never came to air," Connie told hosts Josiah and Herbie.
"There was a little something going on there, I don't know the full extent of it though."
According to Connie, Jonny and KC kissed but it didn't bother her all that much at the time.
"This guy had written leave three times. I don't really feel like I was in a position to be upset or jealous. I was just like, 'Yeah, cool'." she said.
She added that the reason he asked to 'leave' the experiment three times "could be" because he was hooking up with KC on the side.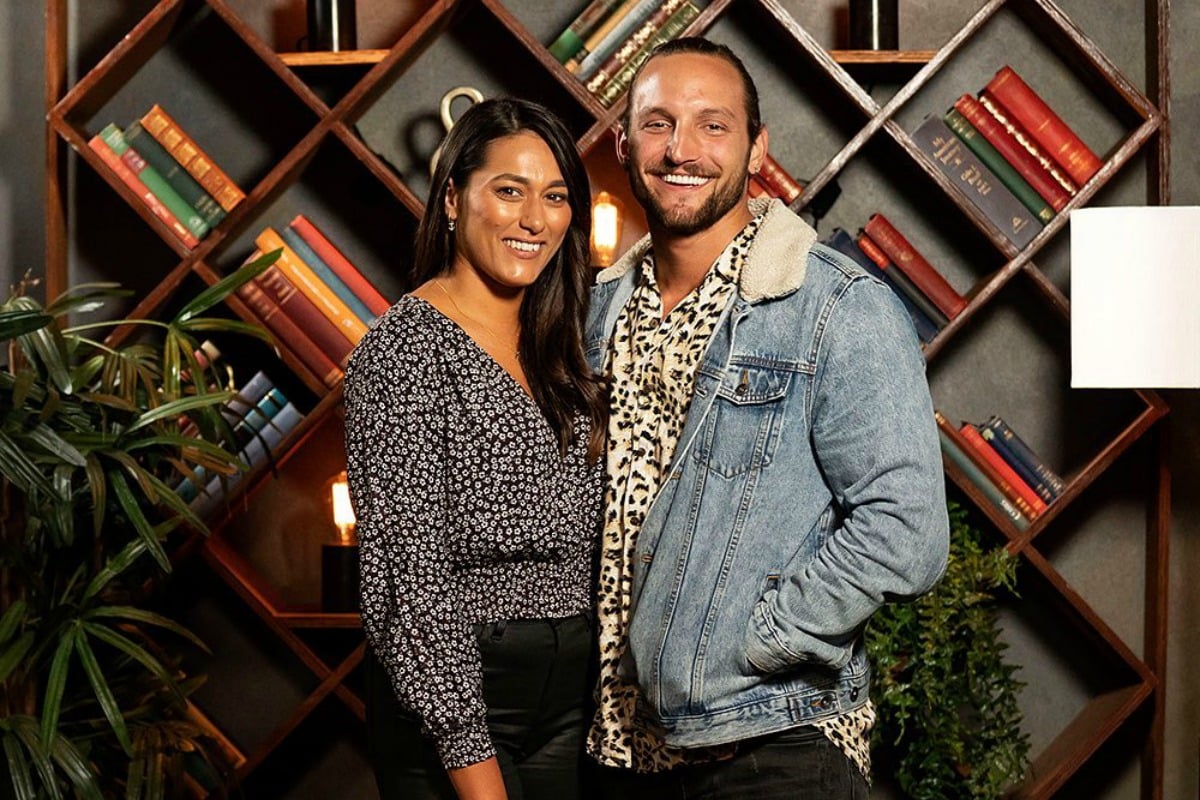 She also said she doesn't know why the almost-couple swap didn't air because "I thought it would have been good TV drama" and SAME CONNIE, SAME.