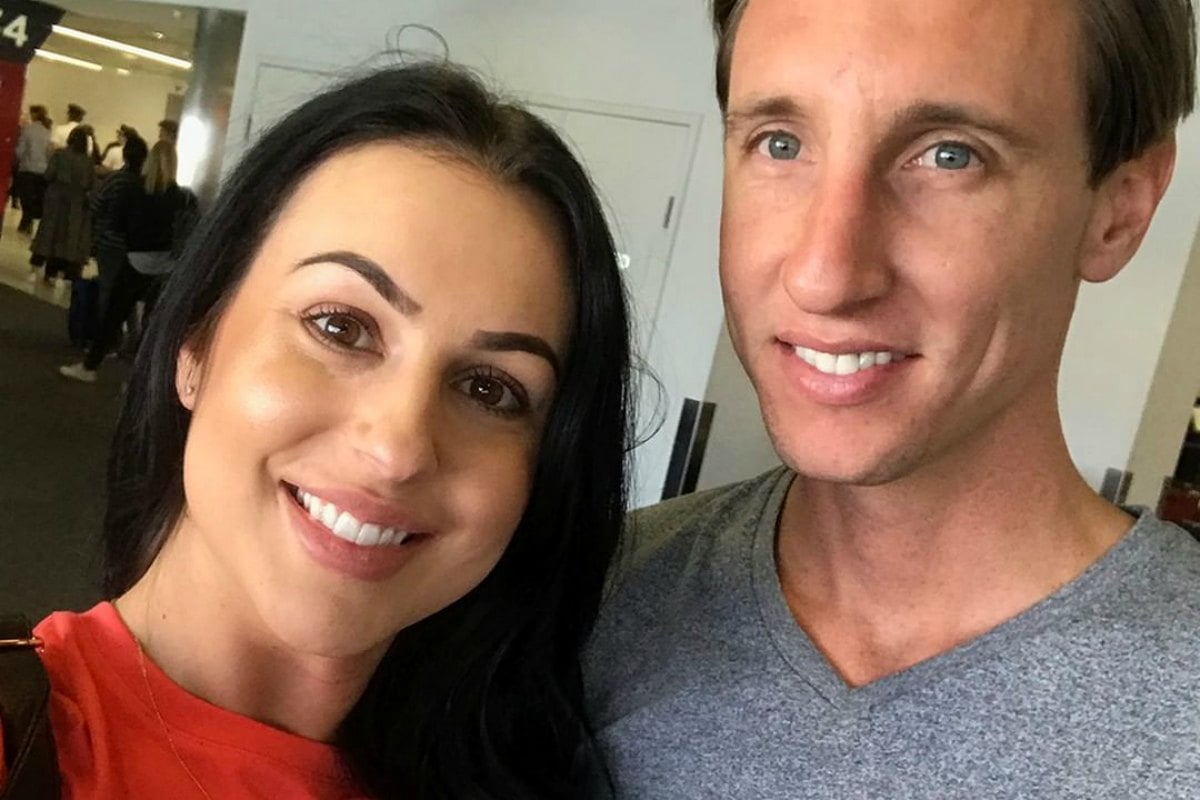 To catch up on all the MAFS 2020 recaps and gossip, check out The Twins recaps and visit our MAFS hub page. And sign up for our Recaps newsletter to get them straight into your inbox. 
The world is in disarray at the moment and the unnecessary drama of Married at First Sight is proving to be the soothing balm we need.
But there is an elephant in the room that needs to be addressed. What the heck happened to Aleks and Ivan?
They went from this season's frontrunners to suddenly walking off mid-series and boycotting the Commitment Ceremony altogether. Since then, the MAFS rumour mill has been in overdrive and we've heard whispers of a New Year's Eve reunion to an unfortunate second breakup.
We can't keep track.
MAFS' Aleks defends herself after Michael accuses her of seeing a man outside the experiment. Post continues below.
However, spoiler alert, it seems like the couple definitely aren't together at the moment. While it looked like they reunited prior to filming the season finale in January 2020, they've once again broken up.
According to a source from the Daily Mail, Ivan was the one to end their relationship this time around, leaving Aleks "blindsided".
"It was Ivan's decision to end things and he dumped Aleks out of the blue. He didn't want to be with her anymore," they said.
"She was blindsided and is still upset. The rest of the cast are so confused, but Aleks and Ivan are respecting each other's privacy and keeping things to themselves."
This is everything we know about Ivan and Aleks' relationship.
What happened to Ivan and Aleks?
For those unaware, the couple chose to leave to show before the second-last Commitment Ceremony after a particularly dramatic dinner party saw Aleks storm off. She was furious that Michael had accused her of cheating as well as questioning her sex life with Ivan.
Michael and Josh also alleged that Ivan asked them to talk about whether he and Aleks had sex, only to deny the accusation when Michael brought it up with the group.
On the show, it seemed like Aleks and Ivan's relationship was beyond repair when they exited. But was it?