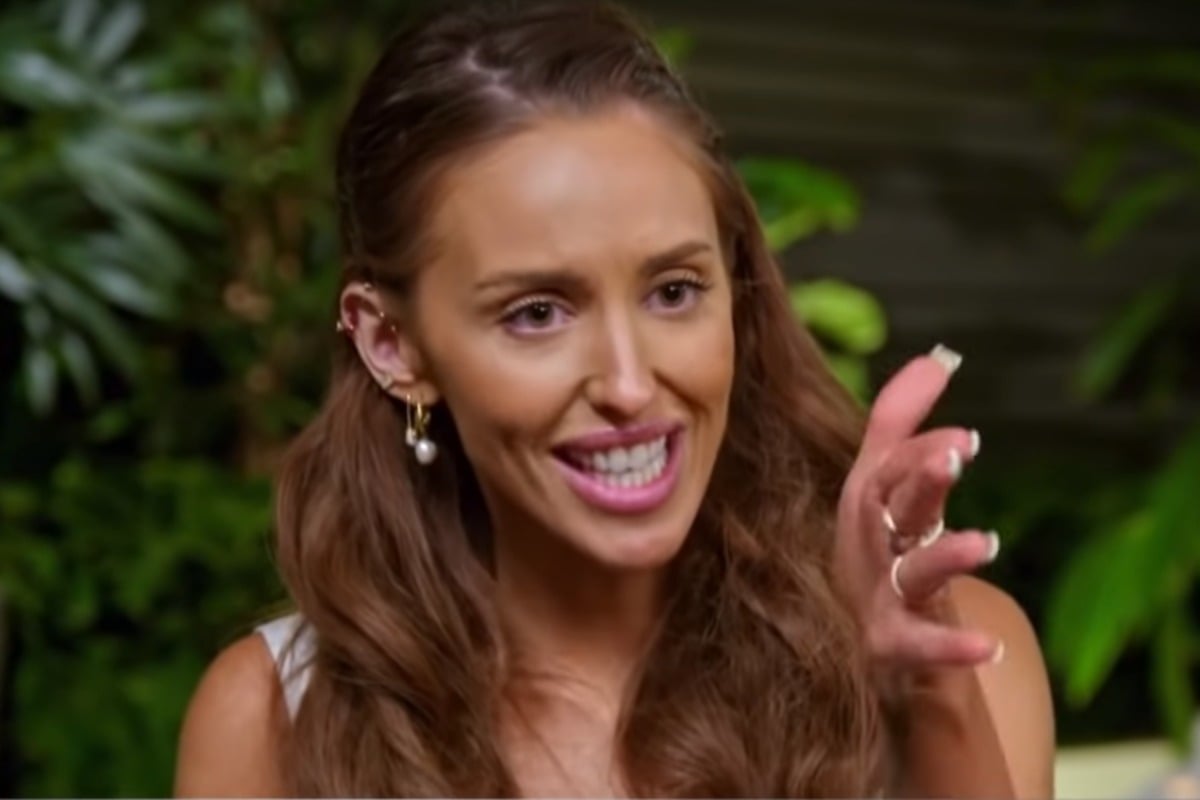 To catch up on all the MAFS 2020 recaps and gossip, check out The Twins recaps and visit our MAFS hub page. And sign up for our Recaps newsletter to get them straight into your inbox.  
We're seven seasons into Married At First Sight and somehow, the editing fails continue to become even more obvious and frequent.
We're now at the point in the season where contestants from the show are sharing the awkward editing fails on social media.
On Monday night's episode of the reality show, current and former contestants gathered for a boys and girls' night.
WATCH: This is what the Married At First Sight experts are really like. Post continues below.
Prior to the episode airing, Elizabeth, who appeared on the last season of MAFS, shared that she was "appalled" by her behaviour at the girls' night.
"I am not proud of my actions. I was pushed to my limits," Elizabeth told TV Week. 
In the episode itself, Elizabeth's behaviour wasn't quite as intense as we were expecting.
At the girls' night, Elizabeth was seen yelling at Hayley after Hayley began questioning how Stacey, who has two children, could have a law degree at 26 years old.
"I was quite shocked with her, seeing the way she got involved with Stacey and Hayley's drama," Connie said in the episode after watching the fight unfold.
Since the episode aired, Mishel and Hayley have claimed that Elizabeth "attacked" Hayley, but it was removed from the episode.
"I think that Lizzie got such a good edit? How did they not show her attacking you," Mishel wrote to Hayley on Instagram.
"Thank you so much for saying that. I honestly didn't expect anyone to come out and say it. Let's face it, she is [MAFS'] darling from this season. They're not going to show her second chance at redemption in a negative light," Hayley responded.
"Mind you, she's had a major personality change this season. The truth wouldn't fit that. The order of the events were wrong too."