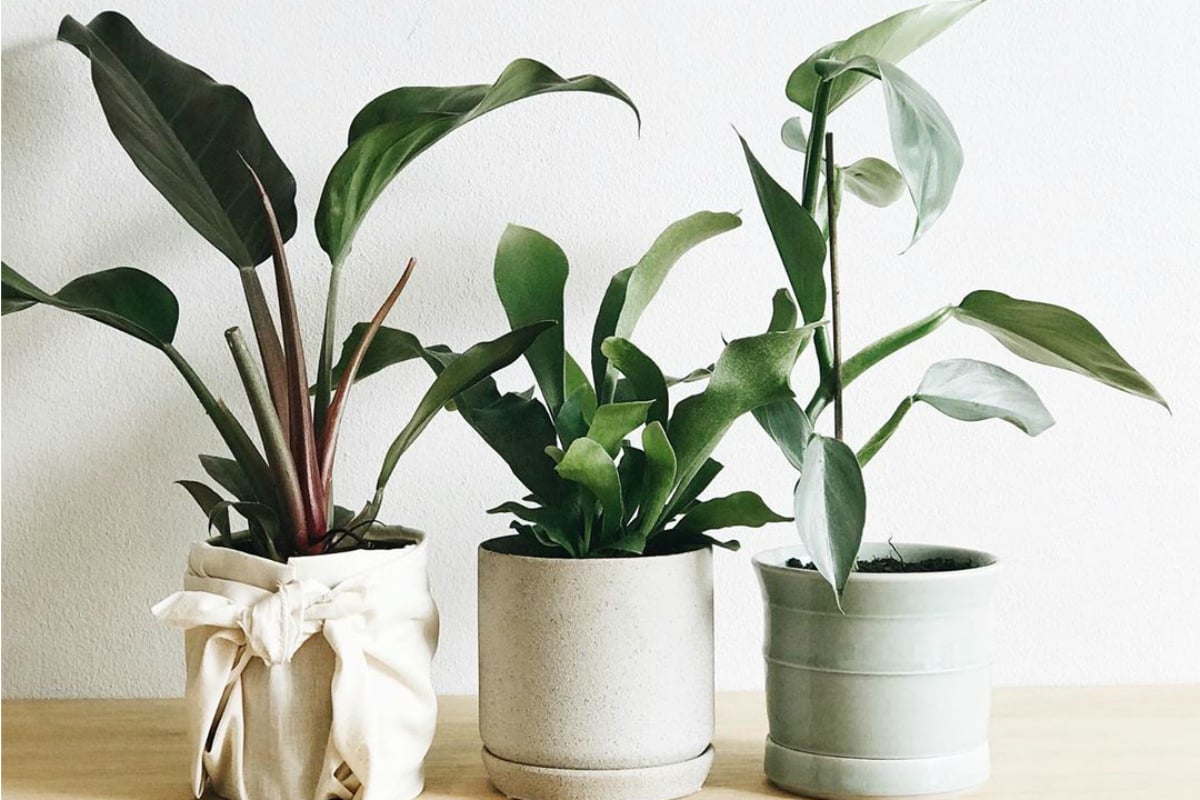 Every week we're answering all your pervy questions about plants with the help of the plant geniuses over at Leaf Supply. Have a question you want answered? Send an email to submissions@mamamia.com.au. We've got you covered.
Question: What are the best indoor plants for apartments without much light?
Above all else, plants need light to survive. It's integral to the process of photosynthesis in which plants create their own fuel by utilising a combination of carbon dioxide, water and using light energy to convert it into glucose and oxygen.
Most tropical foliage plants will do best with bright, indirect light, cacti and succulents on the other hand require even brighter light or direct sun to keep them happy. There are however a few plants that will tolerate lower light conditions and still provide some glorious greenery for your home.