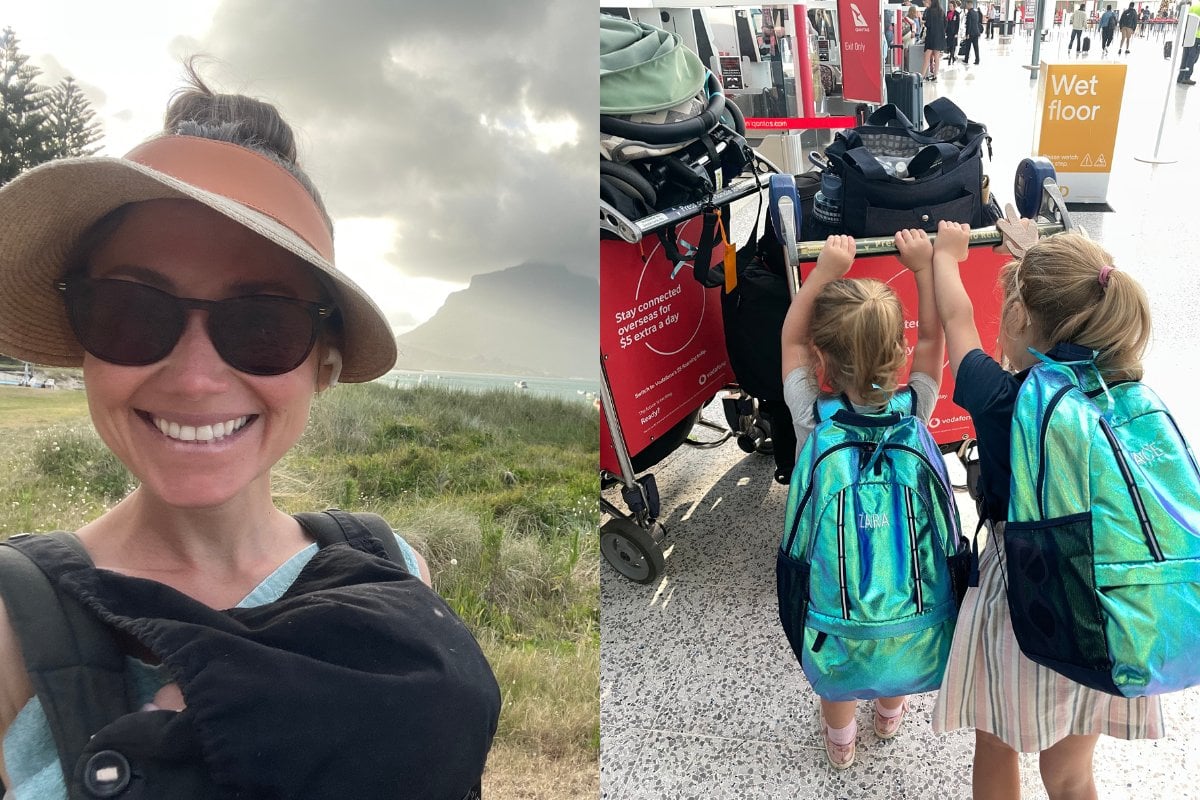 Mamamia Must-Go is your insider guide on what to see, do and eat at popular holiday destinations. It's where you'll find honest recommendations from the women who've been there. This week, Hannah shares her top tips for Lord Howe Island with really little kids.
We booked our holiday as a family of four, but a lot can change in nine months.
After years of COVID cancellations, nothing was going to stop our trip to Lord Howe Island.
Not even a seven-week-old baby.
Several people at the airport told me I was "brave", in that tone of voice that means they think you are completely insane and a bit irresponsible.
While you're here, here's out hot tips for your next vacation. Post continues after video.
Actually, I'm the least intrepid traveller you could meet. I don't camp, I'm not looking for a transformative experience on holiday. I won't even book a hotel if I suspect they have a glass walled bathroom in the middle of the bedroom. Ick.
We actually chose Lord Howe Island for our first holiday with our two-year-old and four-year-old (plus bonus newborn), because it felt safe. Like the perfect mix of exotic and easy. It's roughly halfway between Sydney and Brisbane, about 600km out from the coast of Port Macquarie. You're still technically in Australia so you don't need to coordinate passports or battle jetlag, but once you arrive it's another world. The closest comparison I can make is to a Hawaiian island but without the hordes of tourists or Taco Bell.