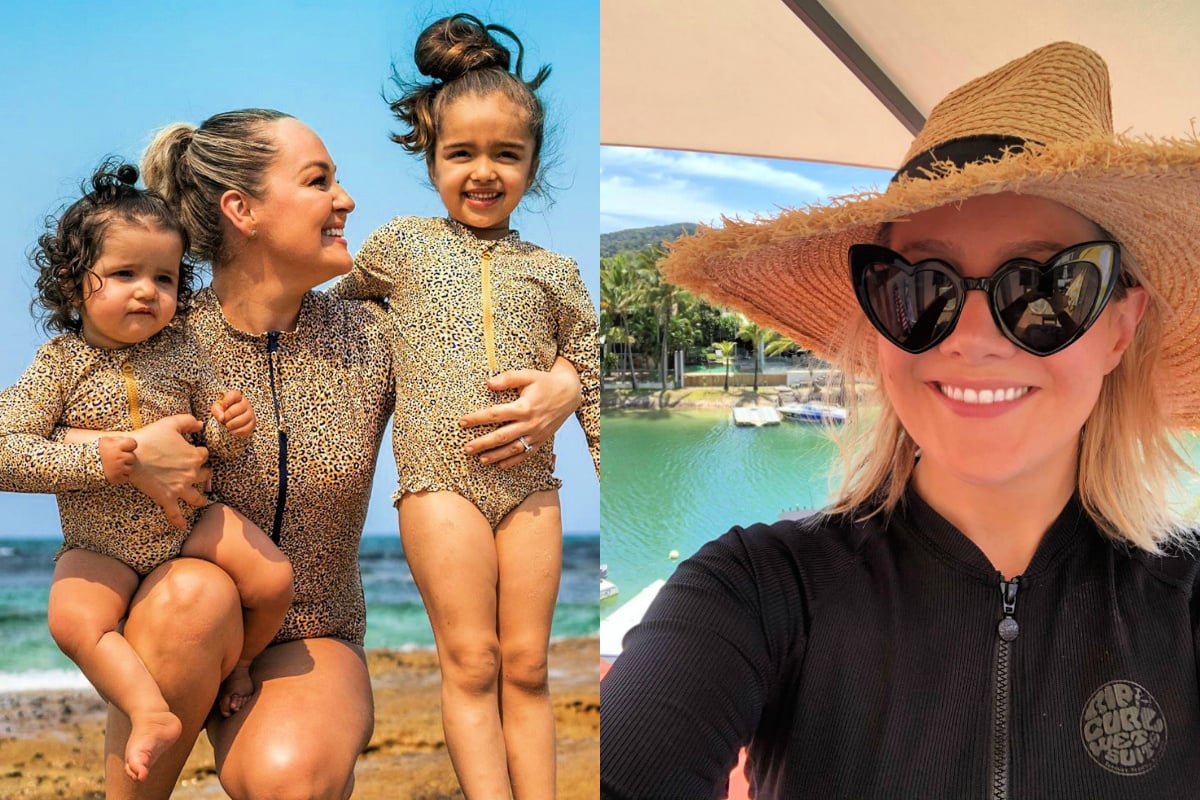 This summer, it's time to bring back the good old fashioned rashie.
Remember when you used to HATE being forced to wear a rash top at the beach by your parents as a kid? Or when you always wore one at swimming carnival because you didn't want anyone to see your tummy?
Well, we're here to tell you rashies are cool again, and thanks to initiatives like Call Time On Melanoma, a not-for-profit sun safety Instagram account making sun safety cool, wearing one to look after your skin in the sun has never been sexier.
Want some great swimwear inspiration? Check out how these Aussie women are owning summer in the awesome video below. Post continues after video.
Along with slathering on sunscreen every single day, seeking out shade, covering up and getting regular skin checks, chucking on a rashie is an easy way to reduce your risk of sun damage and skin cancer while you're enjoying the Aussie summer.
It's also really important for your health because melanoma, a largely preventable skin cancer, is the third most common cancer in Australian women. Plus, it's predicted there will be one death from melanoma every five hours. Those a pretty great reason to wear a rashie.