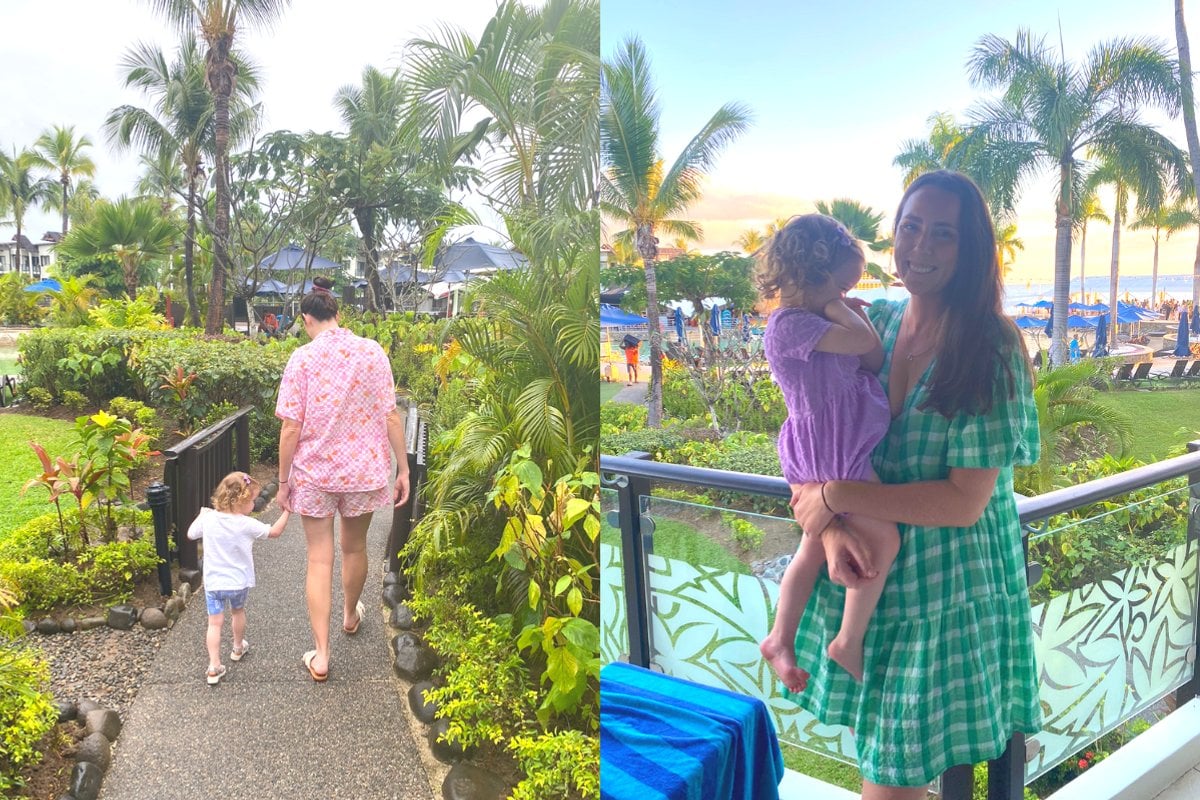 Mamamia Must-Go is your insider guide on what to see, do and eat at popular holiday destinations. It's where you'll find honest recommendations from the women who've been there. This week, Stacey shares her top tips for Fiji with kids.
Long, luxurious sleep-ins.
Free-flowing cocktails.
Nightclubs where you can dance till the sun comes up.
Before I had a baby, these were the things that came to mind first when I planned a holiday.
So it's hilarious to think that, this year, the first words I googled when organising a trip were "family-friendly destinations".
Ha! Old me would be in disbelief.
But I wasn't surprised that the location that popped up again and again was Fiji, and I knew it would be the perfect place to test the waters travelling with our toddler for the first time.
Just a three- to four-hour flight from Sydney, Fiji is one of the most convenient overseas flights you can do and the local people adore little kids.
Having been lucky enough to visit a few times when I was younger, I remember often seeing hotel staff wandering around doing their work with a guest's baby on their hip.
But I'll admit, I was still incredibly nervous about heading overseas.
Some days it feels like a slog just to get out of the house with a toddler, let alone get onto a plane with a week's worth of toys, snacks and essentials (seriously why do kids need so much stuff?!).