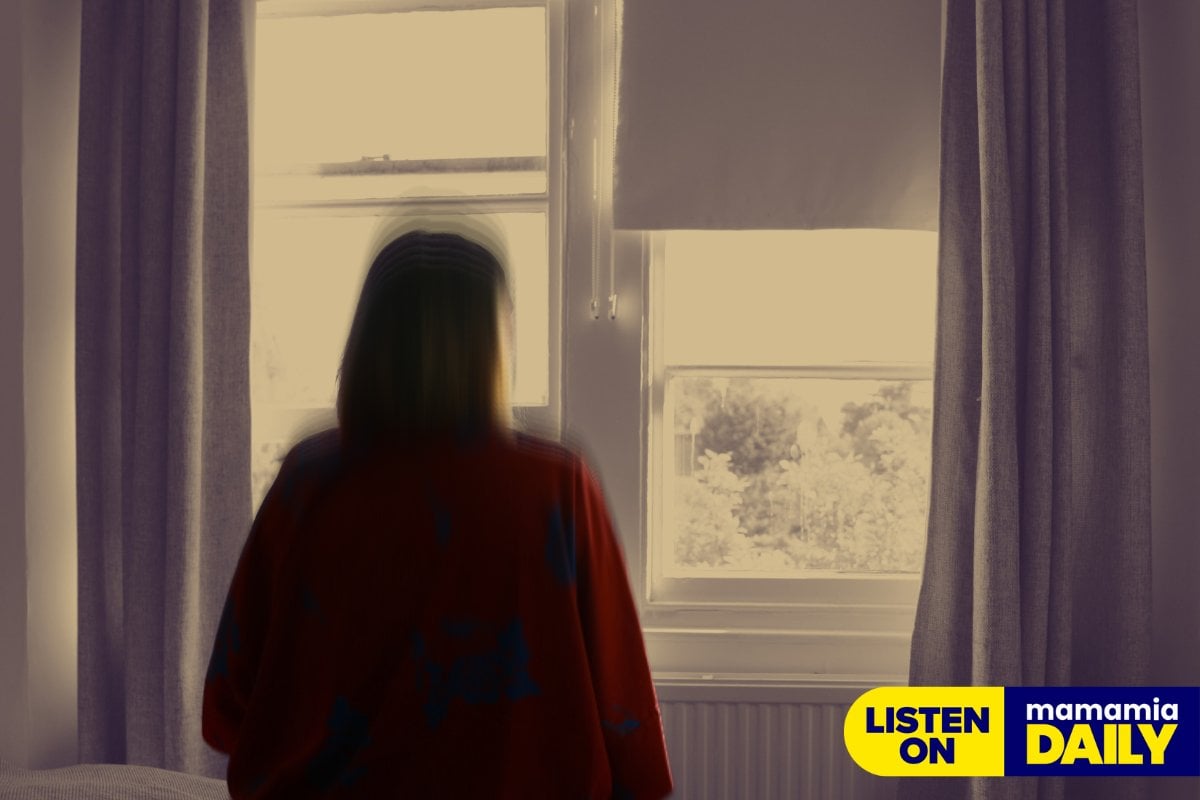 Listen to this story being read by Erin Docherty, here.
It's February 2020, and Rebecca Rose is out for dinner in Los Angeles, where she's been living for five years. She's with her husband and a group of close friends.
A few days later, Rebecca has a "throat thing." There have been some preliminary news reports on a virus from China - but testing in LA is restricted to those experiencing all four symptoms of sneezing, coughing, sore throat, and a substantially high fever.
Months later, Rebecca still feels ill.
Watch: Here are some signs to use when talking about COVID. Post continues below.
Her symptoms begin to change in intensity. She experiences fatigue, difficulty sleeping, intense body aches and pains. Then the cough starts.
By the end of April, Rebecca is struggling to breathe, describing it to Mamamia as "an elephant sitting on my chest 24/7."
She is then diagnosed with pneumonia.
"An urgent care doctor said my lungs looked like "ground opaque glass," akin to what they were seeing with COVID patients, and clinically diagnosed me with having previously caught it," she told Mamamia.