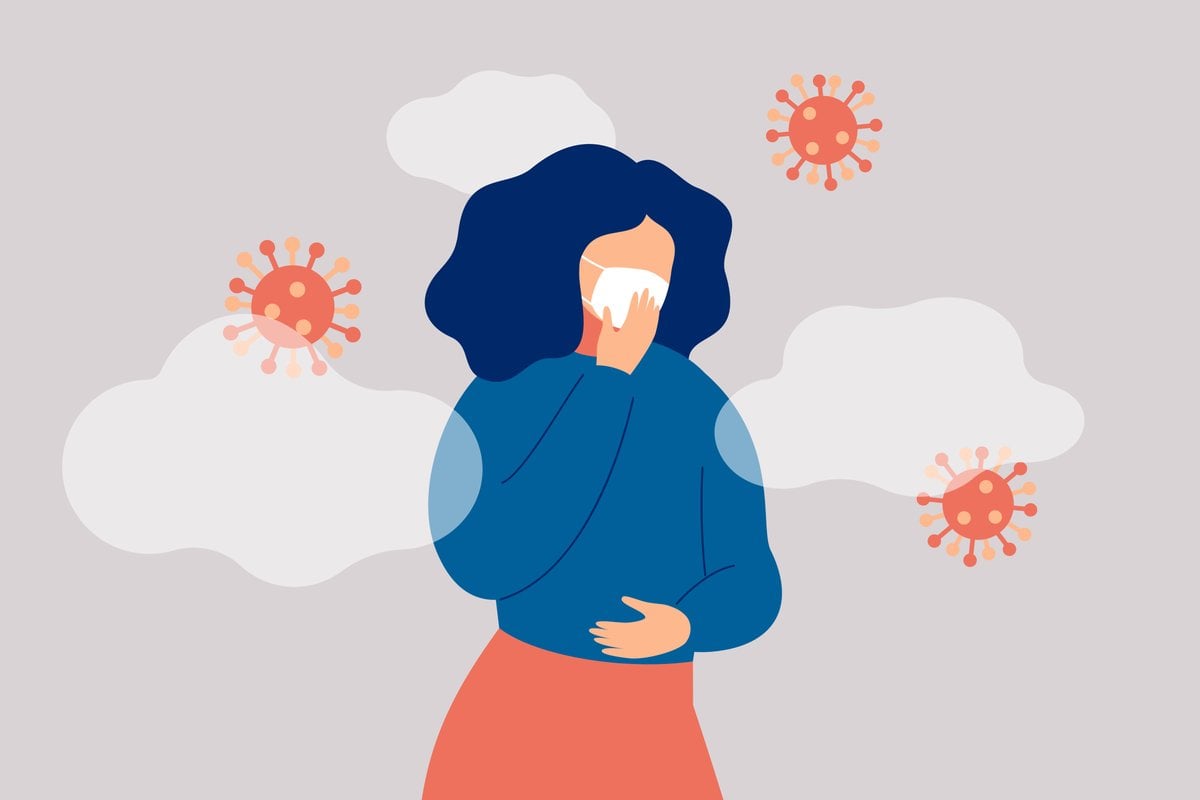 Some of the biggest questions around COVID right now are not so much about the virus itself, but rather 'long COVID' - the symptoms people are experiencing months after contracting the virus. Fatigue. Brain fog. Loss of taste and smell.
It's a distressing aspect of the pandemic, and one that has been shrouded in mystery - with health experts struggling to answer why some patients recover soon after infection, while others struggle with lingering symptoms for months on end.
Watch: Here are some signs to use when talking about COVID. Post continues below.
However, a recent study has attempted to pinpoint the answers to some of these questions, following more than 200 patients and monitoring their symptoms after being diagnosed with COVID. 
Here, we look at some of these findings and ask GP Dr Imaan Joshi from Skin Essentials to break it down for us.
Are some people more prone to long COVID than others?
In case you need a quick rundown, 'long COVID' is defined by the Centers for Disease Control and Prevention (CDC) as new, recurring, or ongoing symptoms four or more weeks after infection, sometimes after initial symptom recovery. 
Some of the common symptoms include fatigue, cough, and loss of taste/smell.
When it comes to who is most at risk of developing these symptoms, Dr Joshi said the jury is still out on whether some people are more prone to long COVID than others.
"We know that even people with mild COVID infection may go on to develop long COVID, and that vaccines prior to COVID infection are more protective against long COVID than no vaccines," she said.
What factors increase the risk of long COVID?
"The intriguing, early, small scale longitudinal study followed a small group of COVID positive people from infection through to recovery, and for two to three months later. It compared them to healthy controls to pinpoint differences over that time frame."
Off the back of the study, there were four main factors that researchers suggested may be involved in the risk of developing long COVID.
1. Having Type 2 diabetes.
2. The level of SARS-CoV2 RNA in blood.
3. Reactivation of Epstein-Barr virus (EBV) detected in blood (a virus that usually remains dormant in most people).
4. Presence of autoantibodies (antibodies that mistakenly attack tissues).