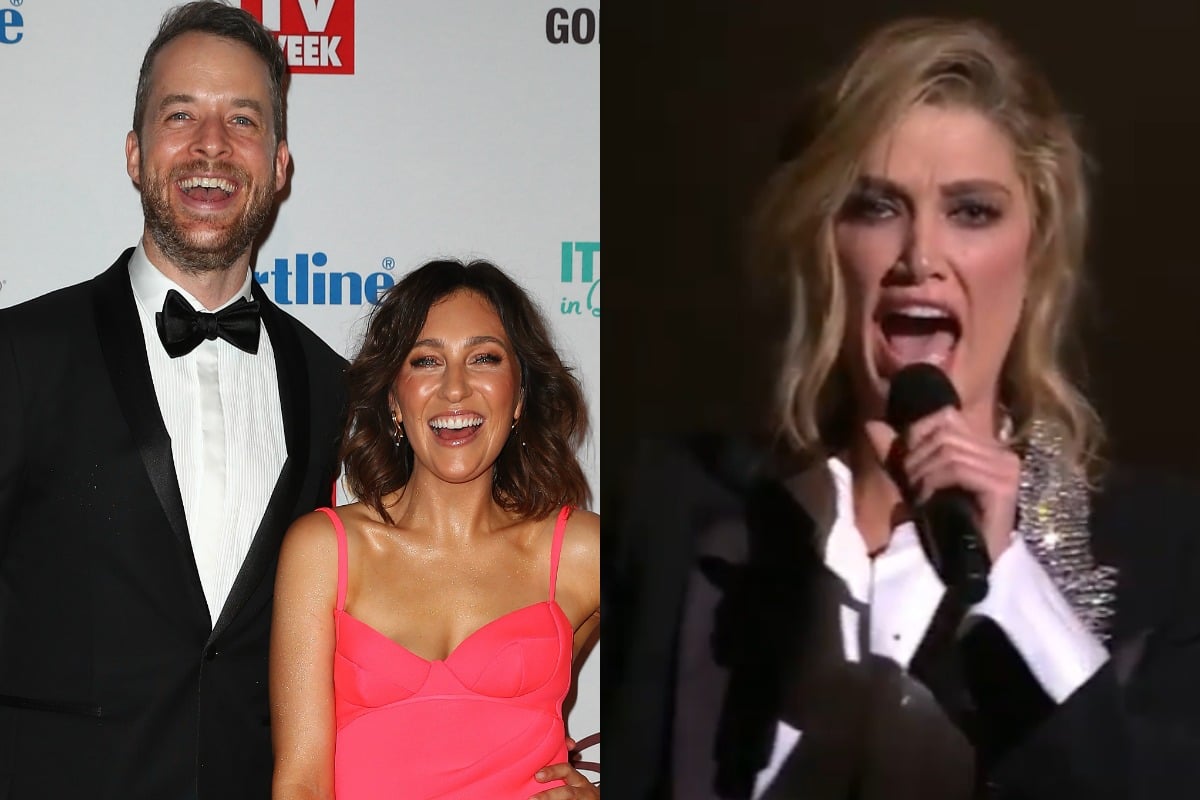 GOSSIP PLS.
If you didn't get a chance to watch the Logies last night, or were sort of half watching it while folding the washing and shouting at family members to clean up their goddamn mess, then there are some very important things you might have missed.
And, yes. One of them involves Delta Goodrem.
Lucky for you, we are journalists. Professional ones. So we identified some awkward moments that the untrained eye could have overlooked.
Ahem.
Watch: The speech that stopped the nation. Post continues below. 
1. Zoe Foster Blake's awkward positioning
Zoe Foster Blake is a Saint and should not have been dragged into this mess. 
Author, columnist and the brains behind the Channel 10 drama The Wrong Girl, Foster Blake somehow got seated next to Karl Stefanovic.
Which would be fine.
Except that Stefanovic was the butt of precisely all the jokes at the 61st Logie Awards on Sunday night.
You see, Stefanovic was booted from the Today show in September of last year after he bitched about all his colleagues to his brother, who a little bit had his phone on loud speaker in the back of an Uber. The Uber driver recorded the whole thing which was less than ideal.
Anywho, Richard Wilkins, who was, somewhat ironically, the subject of much of Stefanovic's bitching, decided to corner him towards the end of the night and have a jab about how he could drink as much as he liked because he doesn't have a job anymore and thus has nowhere to be.
Lol.
Foster Blake, who has literally everywhere to be, somehow found herself in the predicament of being seated beside him – likely because her husband Hamish Blake appears on the same network as Stefanovic.