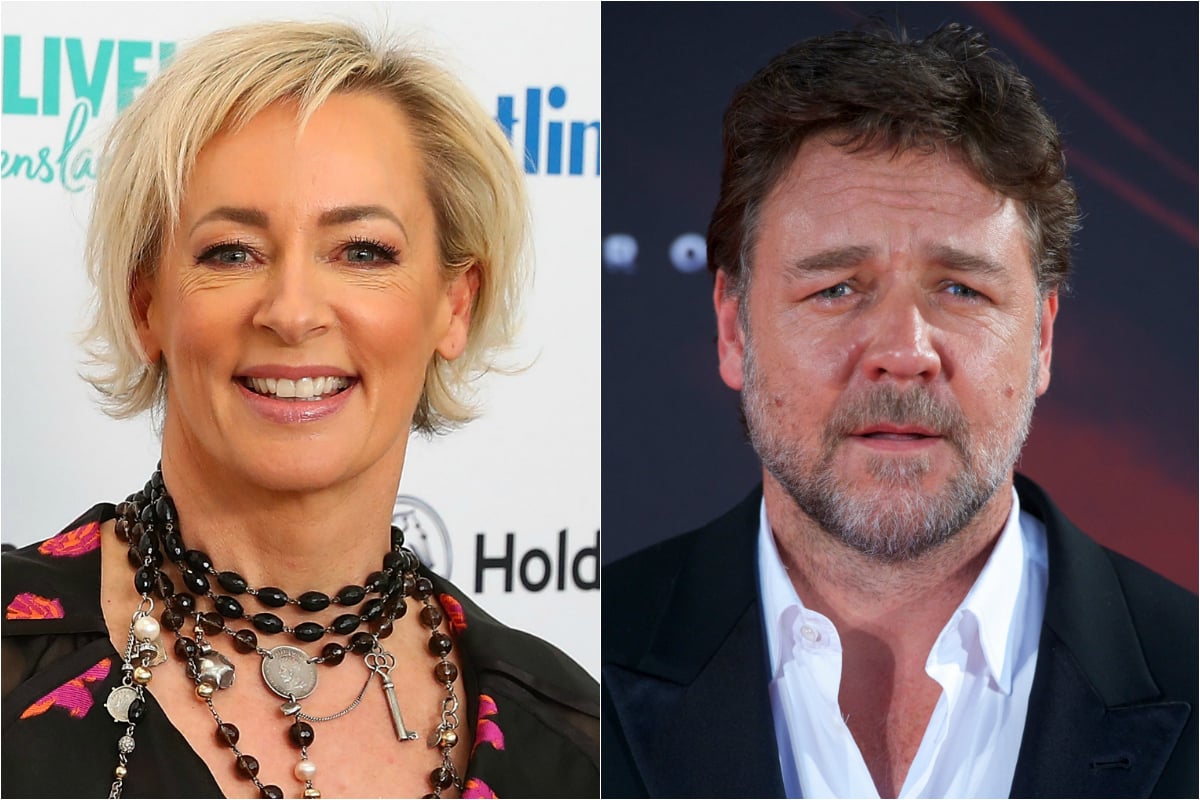 Amanda Keller and Russell Crowe are in a feud that precisely no one expected.
You see, Crowe was scheduled to appear on Jonesy and Amanda's WSFM show as part of the publicity rounds in Australia for his new miniseries 'The Loudest Voice' on Thursday.
But he failed to do the interview, dropping out last minute.
"He's cancelled," Amanda Keller told her radio listeners.
"I'll tell you why — he'd only come on to talk about (The Loudest Voice) if we'd play his song," Keller revealed on Friday.
Jonesy then remarked he was unaware that Crowe was still a musician… which is fair.
"When's this become a thing? Is that a thing now? I didn't even know he had a new song," Jonesy said Keller.
Keller reiterated: "He wanted us to play it — I didn't want to play it."
The Gold-Logie nominee then played a brief snippet of the track from Crowe's band 'Indoor Garden Party'.
Listen: Amanda Keller's No Filter interview with Mia Freedman. Post continues below.
"We said we wouldn't be blackmailed this way. (The songs are) fine, but we didn't want to be blackmailed this way. He went on Fitzy and Wippa — they agreed to play his song! Why would you?" she asked.
"No wonder they rate less than us," Jonesy added.
The on-air duo then played a brief clip from Crowe's interview with Nova 96.9, who indeed agreed to play the actor's new song.
In the Fitzy and Wippa interview, Crowe responded to Jonesy and Amanda's backlash.
"I cancelled on them because they've got really bad taste in music, so they're just trying to get you back."
But Keller didn't back down from her stance, restating: "You can't say 'I'm coming on to do this' and then shoehorn the other one in. He's not on."
Well. That was one of the most unexpected celebrity feuds.
Watch: Amanda Keller, an Aussie icon.