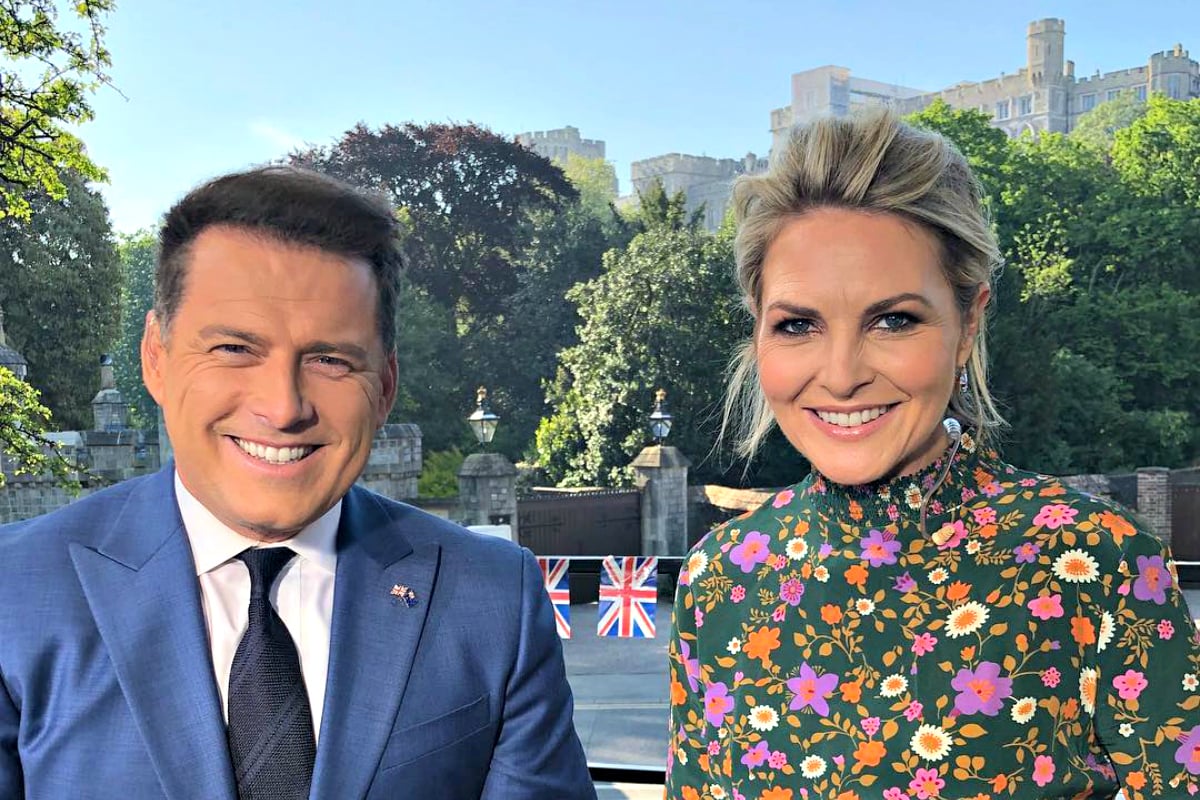 The professional relationship between former Today co-hosts Karl Stefanovic and Georgie Gardner has long been fraught with media scrutiny and speculation.
Even weeks on from the program's new line-up premiere, fans have never stopped wondering what really went on behind the scenes – particularly in the aftermath of "Ubergate" in March last year, when Karl was overheard talking about his co-host while on the phone to his brother Peter Stefanovic by a ride-share driver.
According to the driver, Karl had vented his frustration at new Today co-host Gardner, who he accused of "sitting on the fence" and not having enough opinions. The driver claims Karl became angry as he declared that she needed to "step up" if she "wanted to stay on the show."
This, of course, fuelled the relentless interest in Karl and Georgie's working relationship.
But when asked about the comments in an interview with Stellar magazine, Georgie says they didn't get to her, nor did they affect her friendship with Karl.
"I pride myself on being measured, considering my responses and not shooting from the hip, so to be accused of being a fence-sitter didn't offend me at all," she told the publication.
The Today Show says goodbye to Karl Stefanovic. Post continues after video.
Immediately after the incident, she recalls how Karl had come to see her, "mortified and apologising profusely".
During the damage-control conversation, Georgie told him her biggest problem was that he hadn't told her to her face, keeping their pre-arranged promise to communicate any problems with each other.
While Georgie insists they maintained a "very solid friendship" – even after Ubergate, eyebrows were again raised when she didn't attend his wedding to Jasmine Yarbrough in Mexico last December.
But the explanation is simple. Georgie was already heading overseas with her family, and "wasn't in a position" to do both.