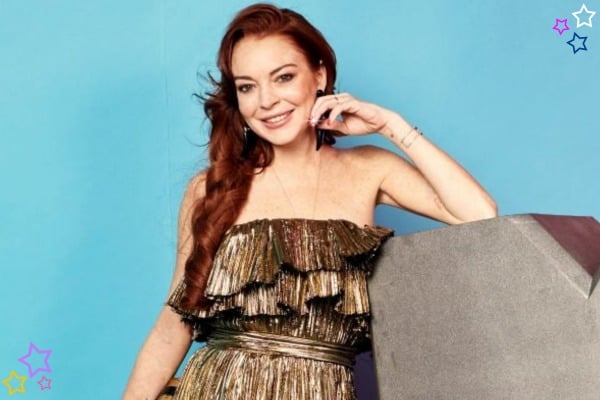 1. "She's not happy to follow the rules." Dave Hughes on Lindsay Lohan's on-set behaviour.
In today's random yet unsurprising lesson we've learnt about Lindsay Lohan, Dave Hughes has revealed that she a) has a personal notetaker and b) loves a cheeky smoko.
Hughesy, who comprises part of the panel on new reality series The Masked Singer along with Lohan, Dannii Minogue and Jackie 'O' Henderson, has spilled some behind-the-scenes tea about LiLo's antics and please, Hughesy, for the love of God keep it coming.
 

View this post on Instagram

 
Speaking on his radio show Hughesy & Kate, Dave recalled his first on-set encounter with the 33-year-old Mean Girls star.
"I led with 'hello' and then I said, 'I'm on the panel'. You know, thinking maybe she didn't know who I was," Dave said.
"She said, 'I know'. She knew I was on the panel. Not like, 'I know, that's a good thing', just like, 'I know'."
"She keeps her cards close to the table. She has no need to impress me!" he added.
Because he's… human, Dave followed the actress when she went for a ciggie break during a four-hour workshop.