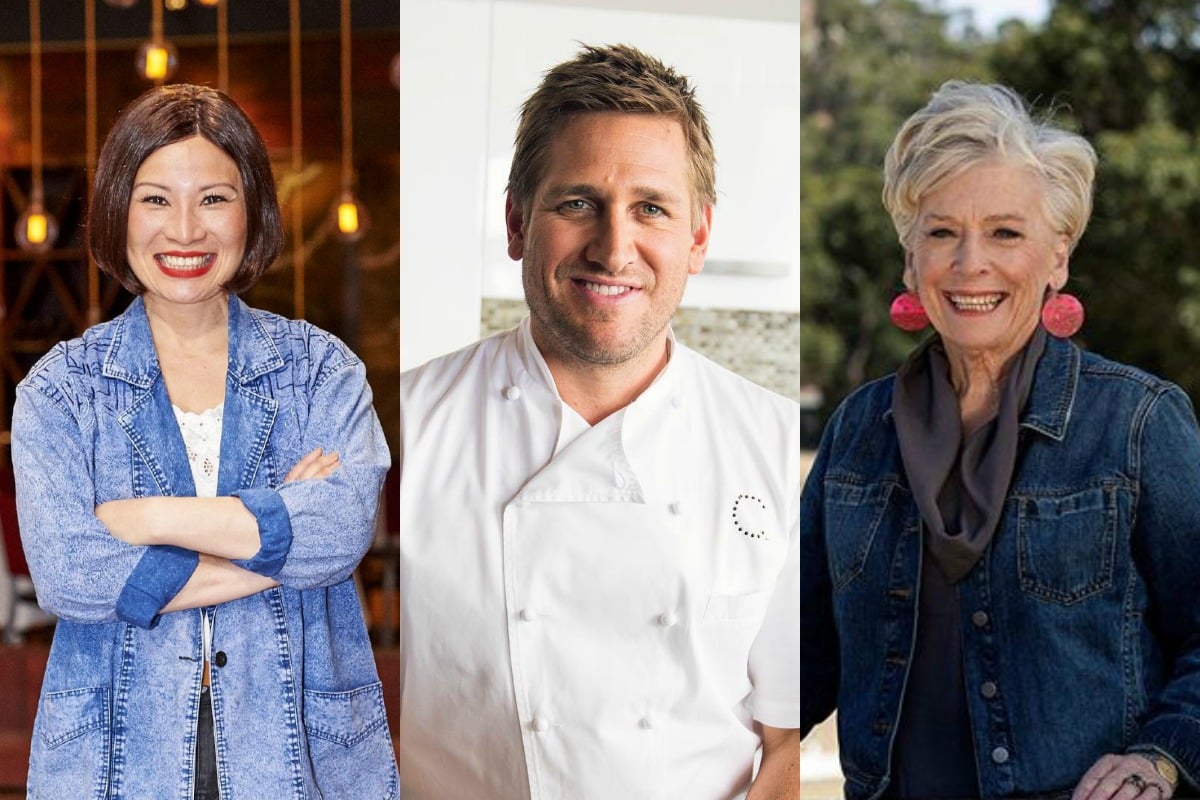 Reports say Channel Ten is set to announce their three replacements for MasterChef judges Matt Preston, Gary Mehigan and George Calombaris today, after confirming that all three would be exiting the series after last night's finale.
In a statement to Mamamia, Network 10 chief executive officer Paul Anderson confirmed that the exit of the high-profile judges was due to failed negotiations that have been happening behind-the-scenes of the highly-rated competitive cooking show.
"Despite months of negotiation, 10 has not been able to reach a commercial agreement that was satisfactory to Matt, Gary and George," he said.
"Across 11 sensational seasons, MasterChef Australia has established itself as one of the most popular and respected cooking television series around the world.
"For more than a decade, the iconic series has shaped and driven the Australian public's passion for food and cooking, delivered iconic television moments, and made the culinary dreams of everyday home cooks come true."
Culinary dreams will continue to come true when the series returns in 2020, albeit with three different judges.
According to Who Magazine, the replacement judges are already familiar faces to MasterChef fans.
Maggie Beer, Curtis Stone, and Poh Ling Yeow are set to take over hosting duties next year, Who reported being told by a "MasterChef insider".
The three names have come up with fans on Twitter since Preston, Mehigan and Calombaris' departure was announced, along with others like Nigella Lawson, Kylie Kwong and Shannon Bennett.
Here's what you need to know about the three high-profile chefs reported to be taking over the reigns in season 12 next year.
Poh Ling Yeow.
 

View this post on Instagram