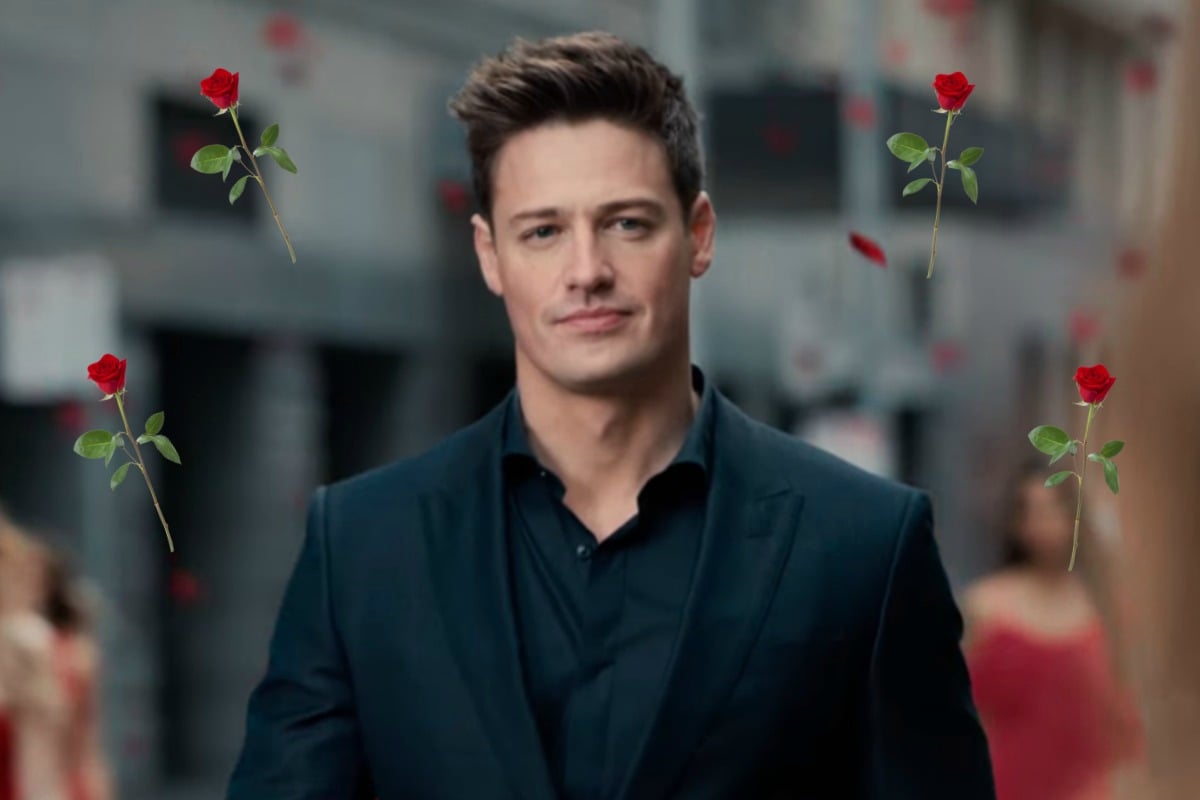 We're one week out from the premiere of The Bachelor.
I can almost smell the roses and the awkward silences and the… cat fights.
We've already been introduced to our brand spankin' new bachelor, Matt Agnew, who we know is smart because a) he wears glasses and b) he has a job that doesn't involve being an influencer.
Anywho, Nice Young Man Matt (as my mother would call him) has been brought in to make us forget about that time a certain member of the weasel family was the bachelor and Honey Badger-ed it big time.
Said member of the weasel family came on the show, said a lot of things we didn't quite understand about roosters and feed bags and strewths, and then chose precisely no one at the end, permanently breaking Osher's earnest, rose-covered heart.
But do not worry because Matt is here to make it all better.
While at first it seemed like the bachie producers plucked Matt out of obscurity, it seems he's actually been on their radar for a while now.
The astrophysicist told TV Week on Monday that he was almost cast on both Georgia Love and Sophie Monk's seasons of The Bachelorette.
"I had applied [for The Bachelorette] in the past, but I was busy so I withdrew due to travel commitments and date clashes," he told the publication.
Here's everything else we know about Matt Agnew:
Who is Matt Agnew?
Matt Agnew is a 31-year-old based in Melbourne.
Since Matt was announced as Bachelor, he has been likened by many to Clark Kent on social media.
Because… glasses.
Matt, who grew up in Adelaide and Perth, holds a Master of Science in Astrophysics from Sweden's Lund University.
According to his LinkedIn profile, he's been a PhD candidate at the Centre for Astrophysics and Supercomputing at the Swinburne University of Technology in Melbourne for the past three years.